Hi.
I have a Ultegra 6800 right hand shifter that doesn't want to shift to easier gear. The smaller paddle works fine, but the big paddle stops before it can reach the clicking noises.
If i push upwards on the small shifter while pushing the big shifter everything works.
I have narrowed it down to this area and the small ratchet tap: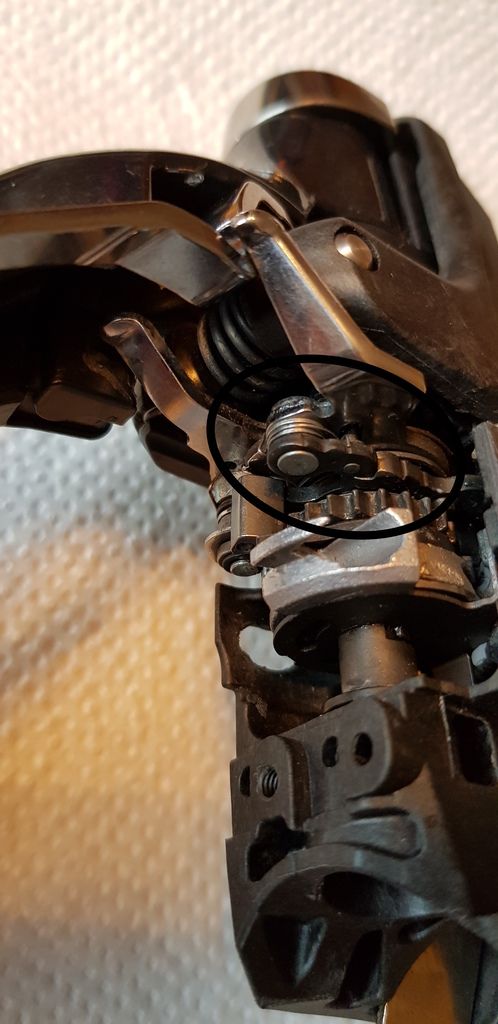 Have anyone experienced something like this and fixed it or do i have to throw away what looks to my like an almost full working shifter?