I bought this frame a year ago second hand. It is the 60th anniversary Condor Acciaio 58cm Frame and fork. At the time, I had planned to just put all the parts off my Ribble winter bike onto it and run it as it is.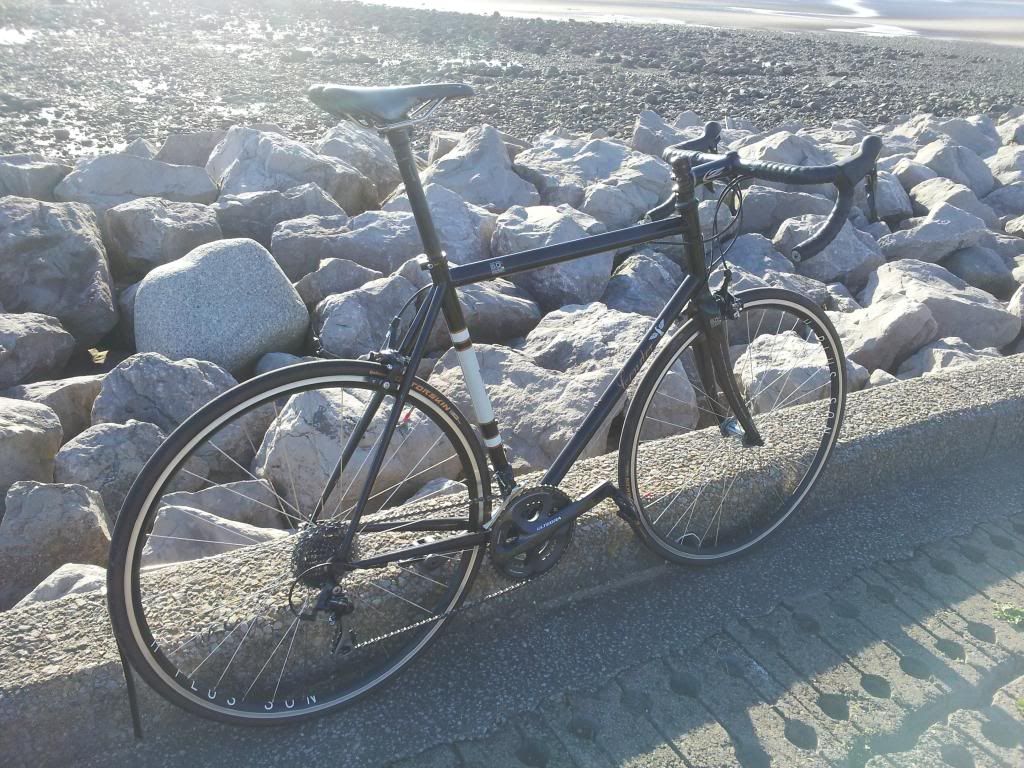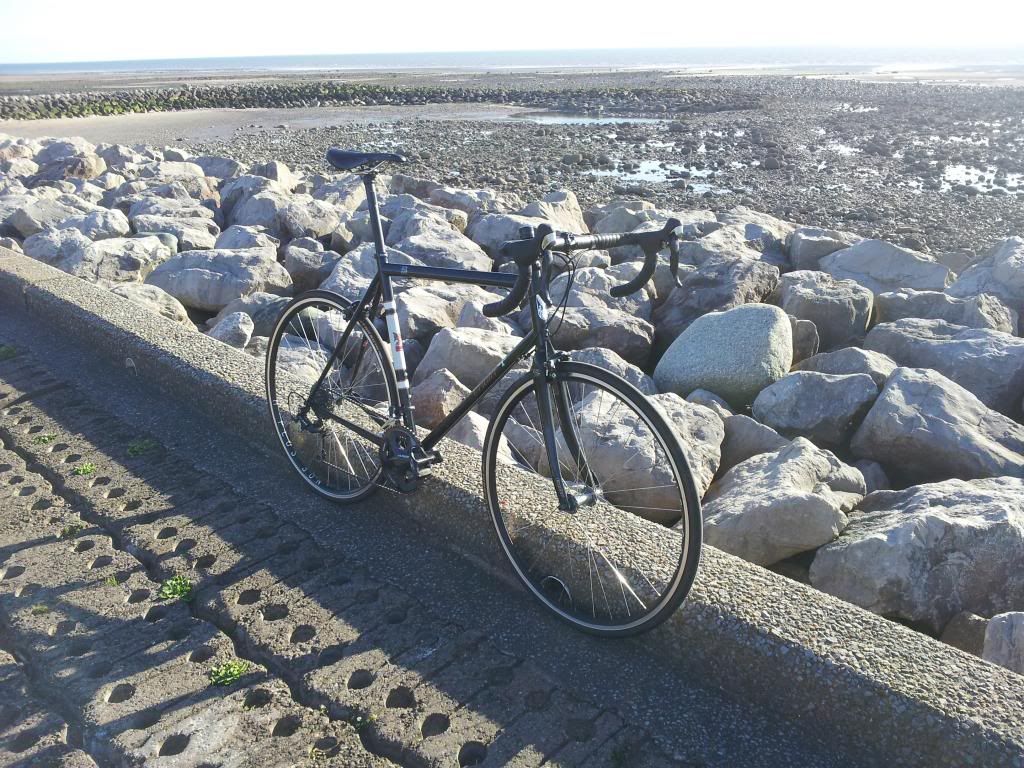 At the back end of last year, I decided to build my Ribble winter bike up again (decent mud guards) which meant, stripping this down this down. Whilst the frame was stripped of components, I thought I would like to get it painted as the original black paint was beginning to look faded. So off it went...
As this was now going to be just my summer bike, I began hunting during the black friday / Christmas / January sales and managed to get some good deals on new wheels and groupo.
Anyway the frame came back from Bob Jacksons and I am very pleased.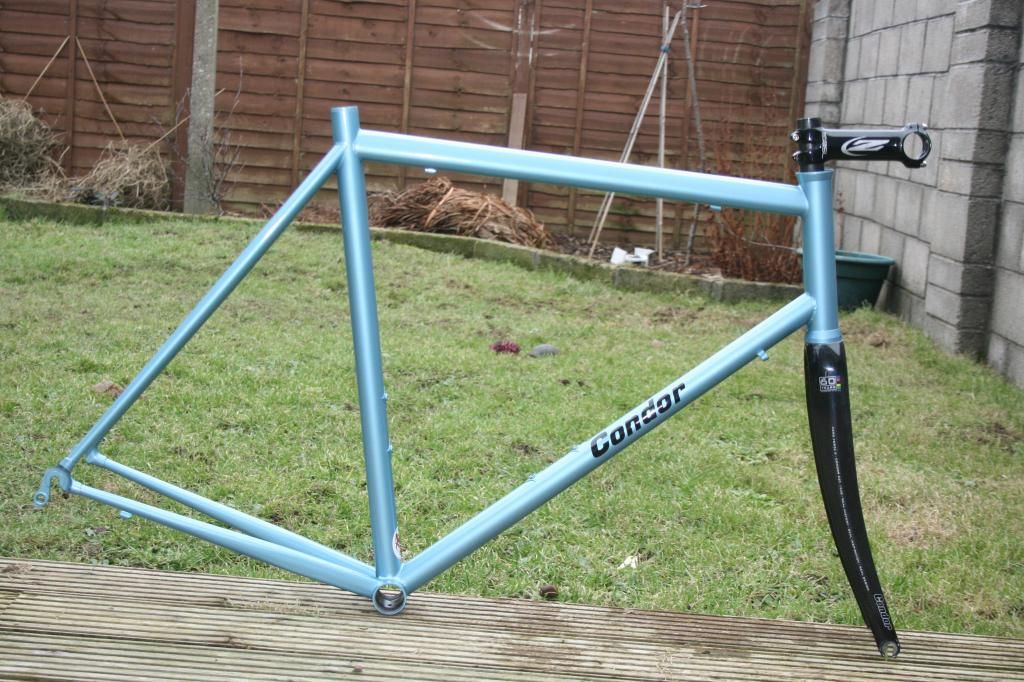 ...and here it is all built up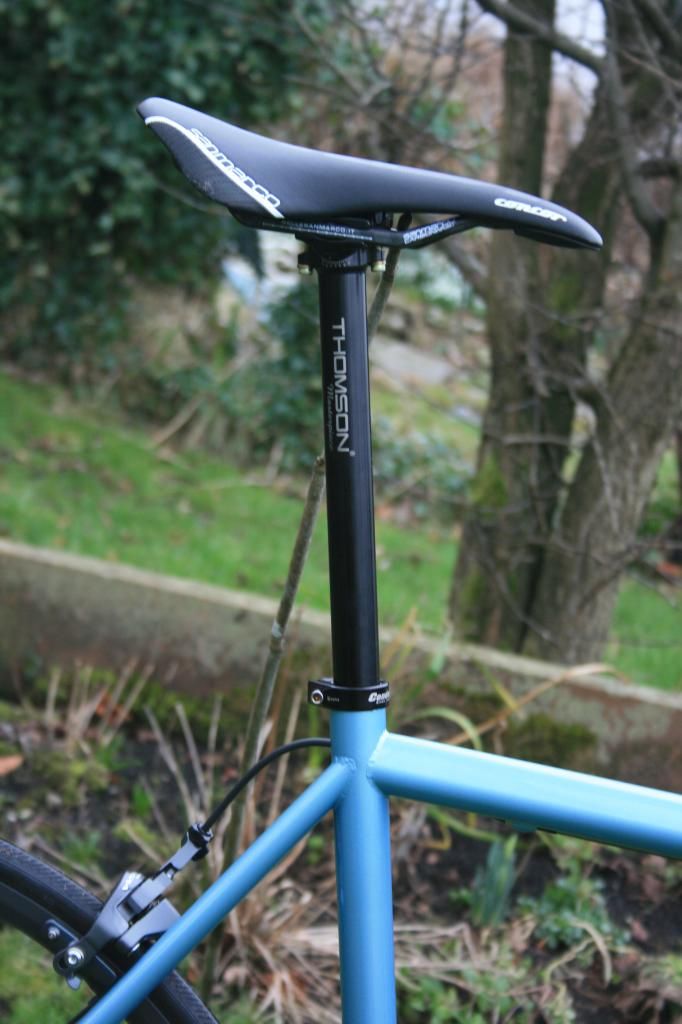 I will get the scales out later for a total weight, for all of those who are interested.
Looking forward for some good weather to go out and ride it.