I'm done for the time being with changes to the Colnago Prestige I've mentioned in my C59 thread, so I thought I should give it its own thread.
This bike started out at over 21 lbs. It was sold by Colnago as complete bike with a Ultegra build (but 105 cassette), DT swiss 485D wheels, shimano skewer and colnago aluminum seatpost, stem, and handlebars.
The first thing I did was change the wheels and tires. I went to Stan's ZTR Crest tubeless with DT Swiss spokes, brass nipples, and Chris King ISO Disc Hubs and KCNC z6 stainless skewers. I started with racing ralphs but after a sudden blowout I switched to Vittoria Cross XG Pros, the racing ralphs would have saved another 4 oz/110g but I'm much more confident with these tires on the bike... they are on there like they are bolted on.
Went from 3.82kg for wheels and skewers to 3.07kg, losing 750g / 1lb 10oz. The bike was 19lb, 10oz with the racing ralphs, 19lb, 14oz with the vittorias.
After changing a bunch of components (sometimes a couple times), I ended up with the following...
-white carbon colnago post (220g) I took off of my C59 over to the prestige (replacing the white aluminum one weighing 290g)
-deda zero100 servizio corse stem (128g) for the colnago one,
-deda presa carbon bars - 220g (replacing aluminum colnago HB02 - 295g)
-selle italia slr kit carbonio flow - 126g (replacing a superheavy Colnago branded selle italia XC - 295g)
-kcnc seatpost clamp 14.5g - (replacing colnago branded one - 22.2g)
-blackburn camber cf bottle cage with 2 kcnc bottle cage bolts - 28.1g
-black deda perforated bar tape - 47g
-crank brothers eggbeaters 11 ti pedals -180g
New final weight is 18 lb, 11 oz with pedals, garmin sensor and magnets and everything else.
Here are current pics.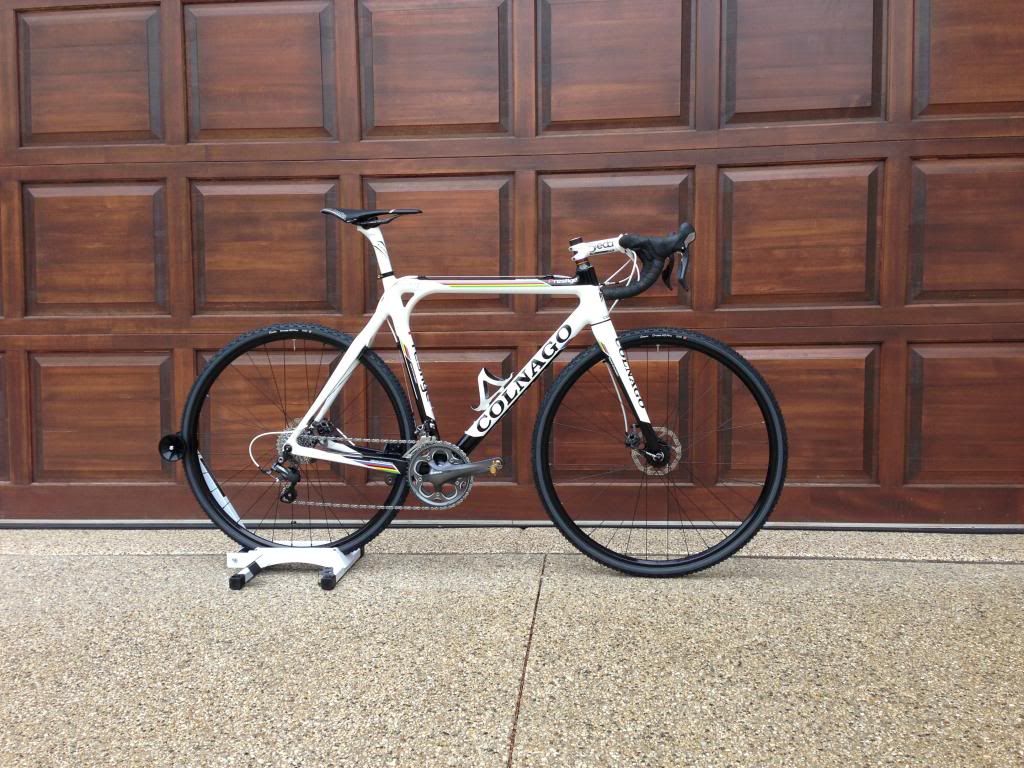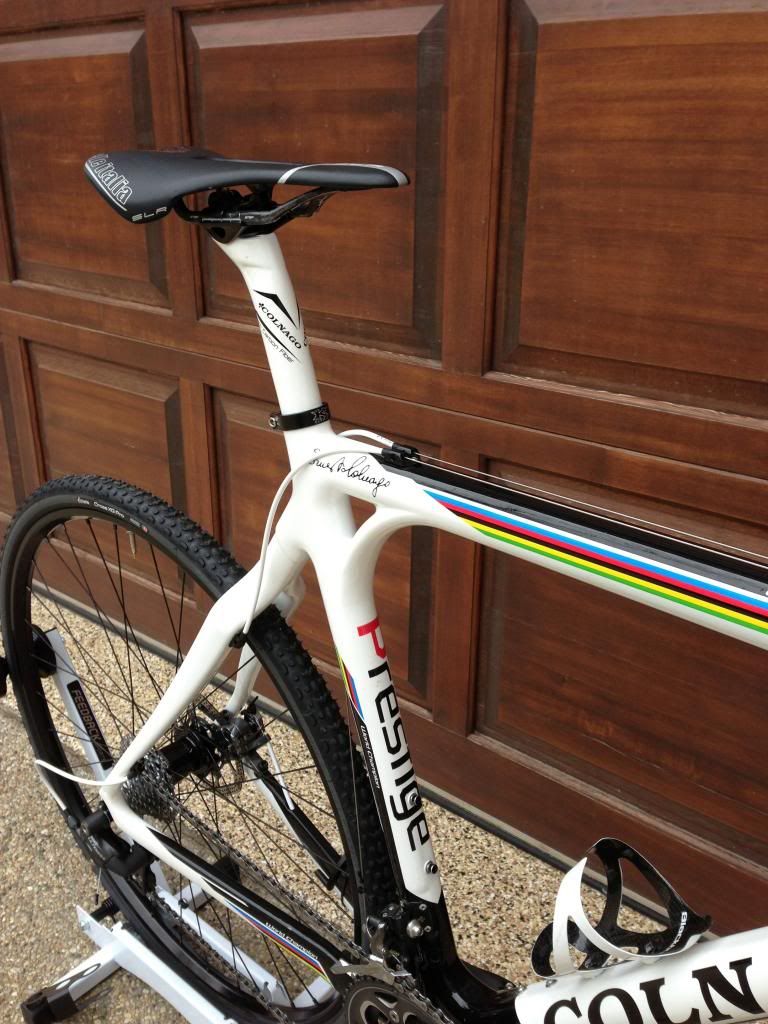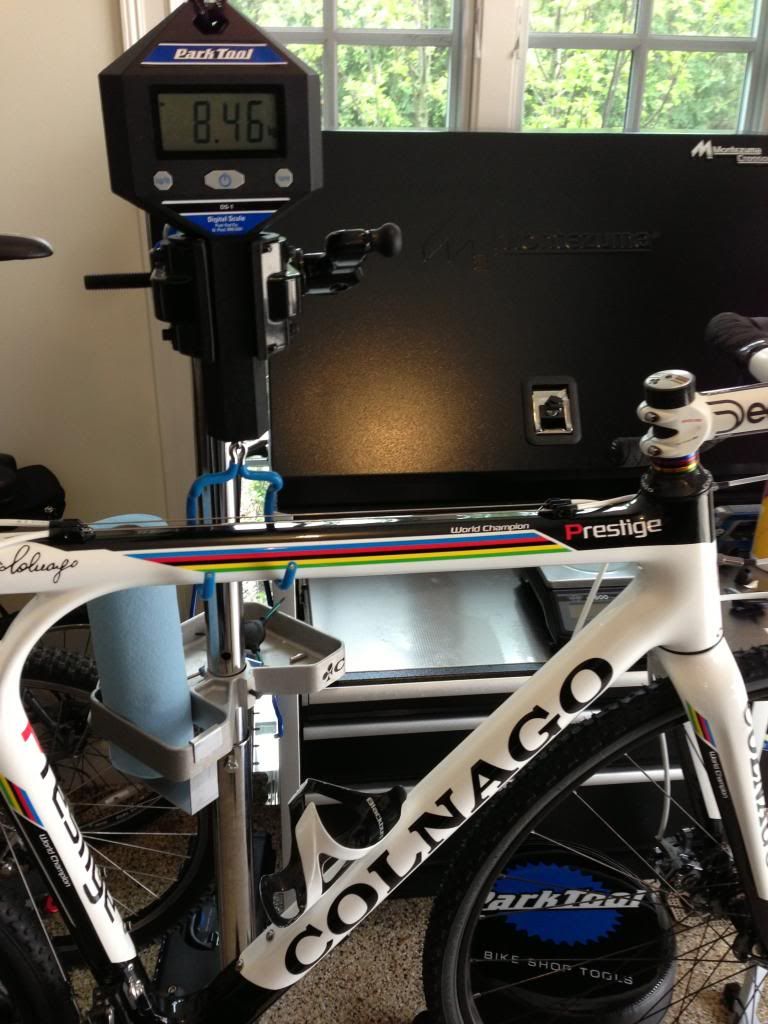 *edited multiple times to add various component weights...