Thanks for the kind comments everyone, I really appreciate it. I am really loving this bike, can't wait to put more and more miles on it.
Calnago and SalsaLover -- the SLR Tekno Flow has been a bit of a mixed bag and I'm trying to put a few more miles on it before making up my mind. The cutout is huge, which is part of what I love. Definitely removes pressure on the soft areas. Salsa Lover - I find that my sit bones are able to find a place to perch, at least as well as they were in on the SLR Kit Carbonio. The shape and profile is very close to the Kit Carbonio as you can see in the pics below. Not sure if the nose is narrower or it just looks slightly so because the padding ends before the edges of the carbon shell underneath. Either way, the differences in nose are incredibly minor.
Tekno Flow on bottom, Carbonio on top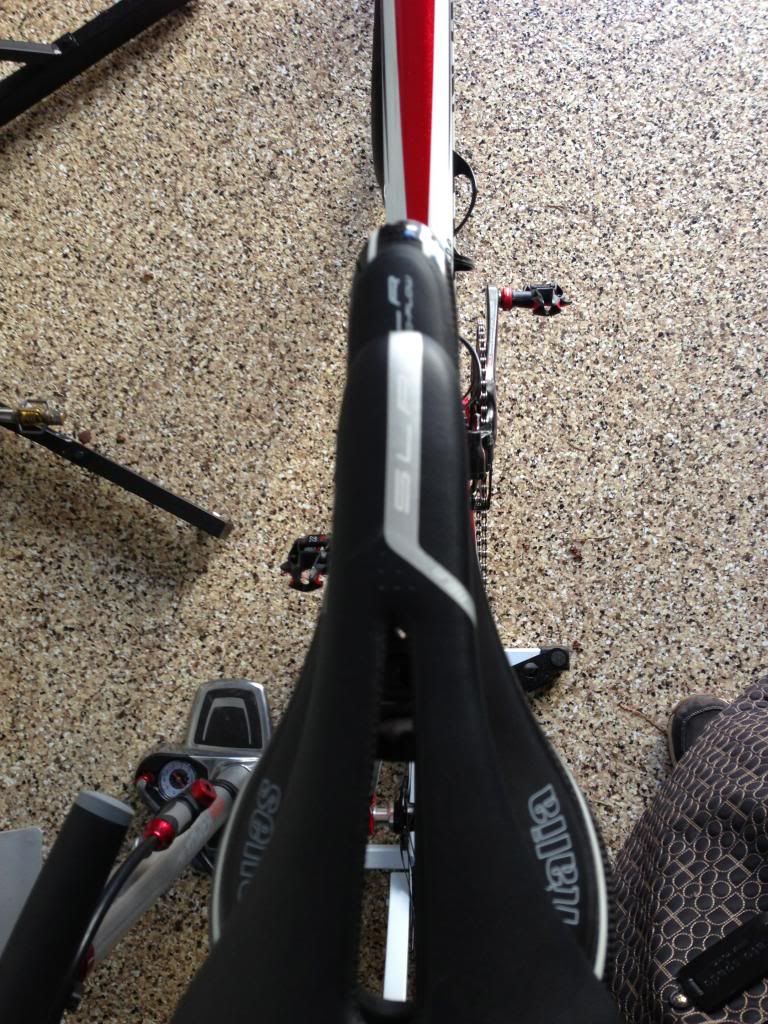 Side by Side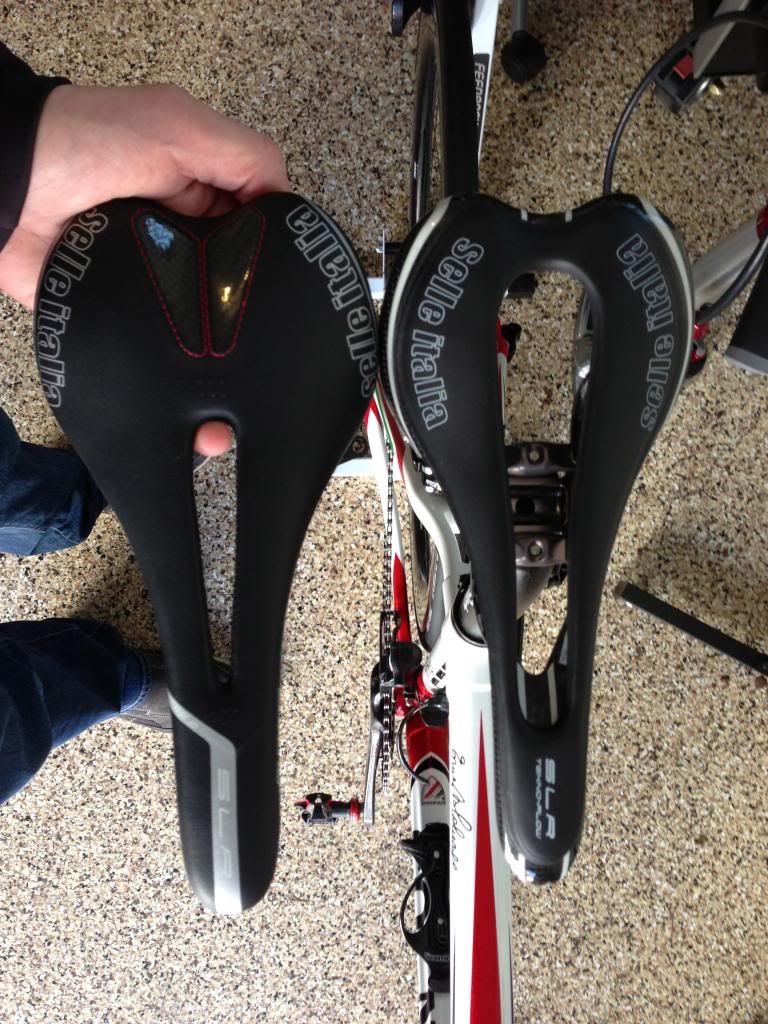 I've only been on one ride on it so far (and only for about 30 miles), but here are my early impressions:
PROs
Overall, it is what I was looking for. It saves weight, removes pressure on delicate region even more, and supports my sit bones comfortably for short rides. It also looks good IMO. Need more time in the saddle to determine how it feels on longer rides.
CONs
-Edges of saddle have no padding or leather wrapped around, leaving edges sharp. If my legs graze the saddle (I tend to keep my knees close together when pedaling), which doesn't happen often, instead of rubbing against soft fabric, they rub against sharp/brittle carbon/plastic/whatever.
-Even though my sit bones have a comfortable place, the back of the saddle seems a bit narrower or a bit more round/less flat. It feels like I have a couple comfortable spots, but less flat area to slide around than the Carbonio. I wonder whether on a longer ride (50-60+ miles) this would be more wearing. Also the padding that is there is less plush than the Carbonio by a small amount.
It's a tradeoff because I do think it relieves some pressure on the soft regions, but gives me less comfort on the sit bones and fewer positions. I'm going to ride it for longer rides and give it a few weeks before making up my mind. Hope this helps.