Hey guys,
After hearing creaks and clicking in my bike I got home and begun to go around checking everything over and I found this. This arm is only around 3months old too!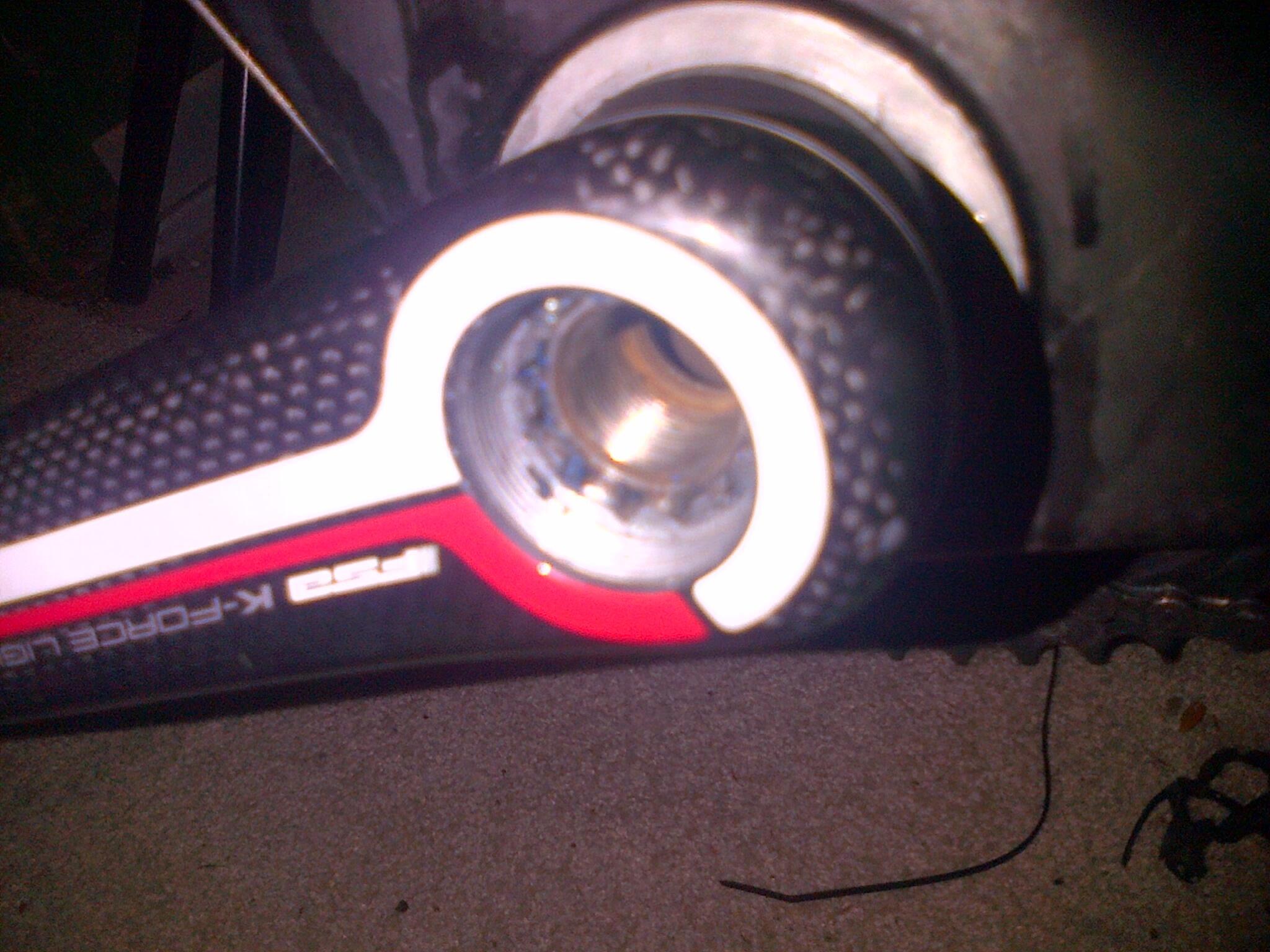 Less than ideal, but is it still rideable? At least for the mean time whilst a replacement is found? All thats missing is the self extracting bolt assembly so it is being held on by friction. Similar to a 3 piece crank arm.
And any ideas about how to remove this?
Cheers,