While I sit here and wait - since october - for my new Canyon CF Speedmax Evo, I have started preparing some of the things I am going to change on it.
The Shimano Ultegra crankset is first thing up - need to replace that with something lighter, and more bling.
For the project, I have bought a Sram Red 2011 GXP crankset (BCD 130) with Sram (53T) og Shimano (42T) chainrings.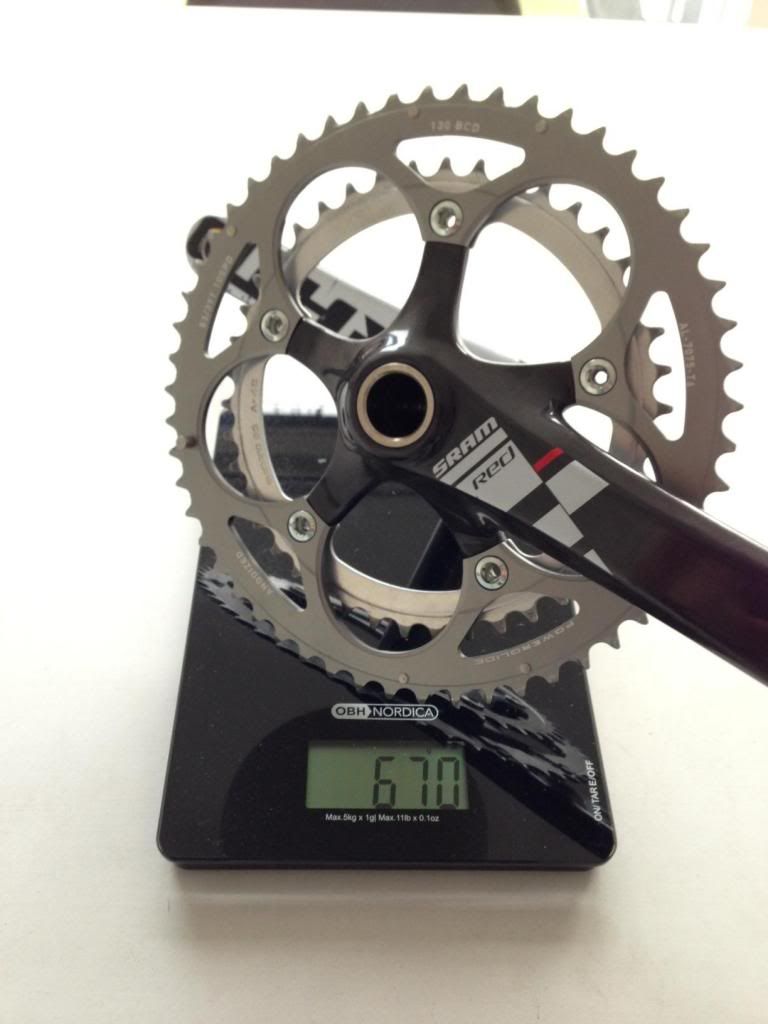 After some sanding I have added this stuff:
- Black Sram Powerglide 39T chainring
- Black TI chainring bolts
The scale is out of batteries, so an updated weight will have to wait.
And then I just need my new Fibre-Lyte "total aero" 54T chainring - it should fit like a glove. Similar style as the one Tillquist used with his old Dura Ace 7800 crankset.