Hi all,
I've been a long-time lurker on this forum but this is my first 'proper' post. I thought I'd share my latest ride with you all - a Project Black S-Works Venge. I've had it build up for a few months now but have only just got round to being brave enough to get it scrutinised on WW.
It rides beautifully and, thanks to a Retul that I had when it was put together by the excellent team at Swift Cycles in London, it's comfortable enough to ride all day long.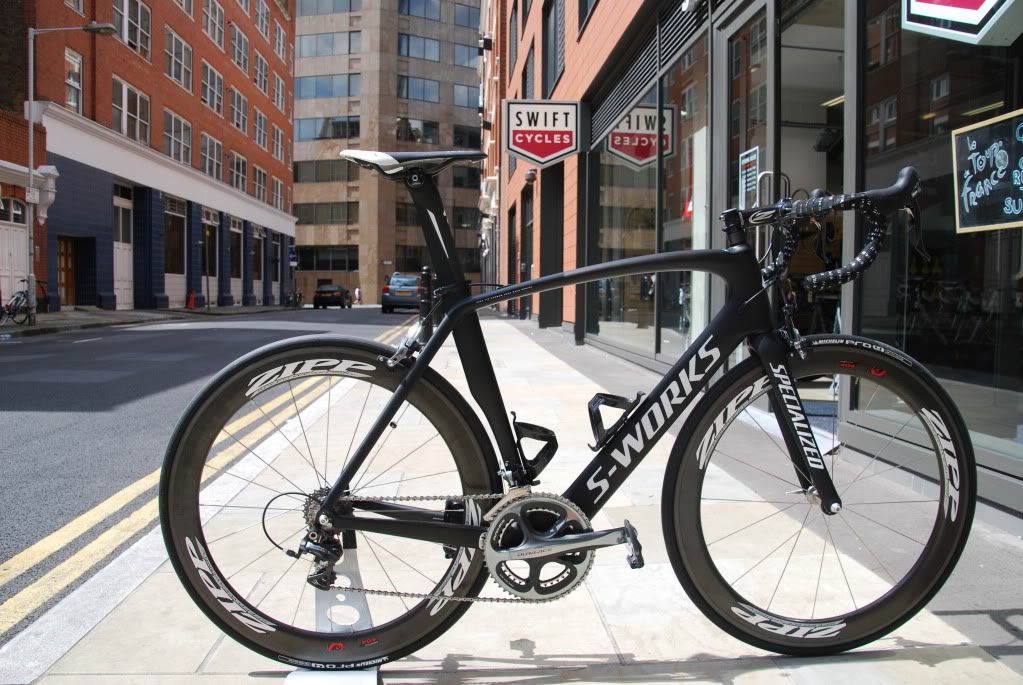 Current specification:
Frame: S-Works Venge (Project Black) 56cm
Drivetrain & Brakes: Shimano Dura-Ace 7900
Wheels: Zipp 404 Firecrest Carbon Clinchers (2012 Falcon Grey)
Tires: Michelin Pro4 Service Course
Cockpit: Zipp Service Course SL stem (110mm); Zipp Service Course SL (SS) 42cm
Saddle: fi'zi:k Antares CX Braided saddle
Pedals: Shimano Dura-Ace 7900
Bidon Cages: Arundel Dave-O
Weight: Not yet weighed but I'd expect it to be ~15 - 15.5lbs as she currently stands.
I've no real plans as yet to get the weight down, although I'm getting some ee Cycleworks brakes and some Speedplay Zero Ti pedals as a start. I look forward to your comments and feedback.