Here's an update on this bike. Last year, I crashed on the road. Luckily, damage to the bike and to me was minimal, the toptube was dented pretty good and the saddle was broken; I had some road rash and good sprained wrist.
After cross season finished, I disassembled the Zukas frame and sent it back to him for repair. We ended up going with a completely different paint job and drivetrain.
She now runs Ultegra 6800 complete drivetrain, with a 39/52t crankset, and has a nice set of clinchers as well as the ENVE/Alchemy wheelset. The clinchers are gray Archetypes laced to 6800 hubs.
Her pretty decent weight of 15.1lbs has increased to 16.3lbs and another lb added to that with the clinchers.
So, here's the old bike: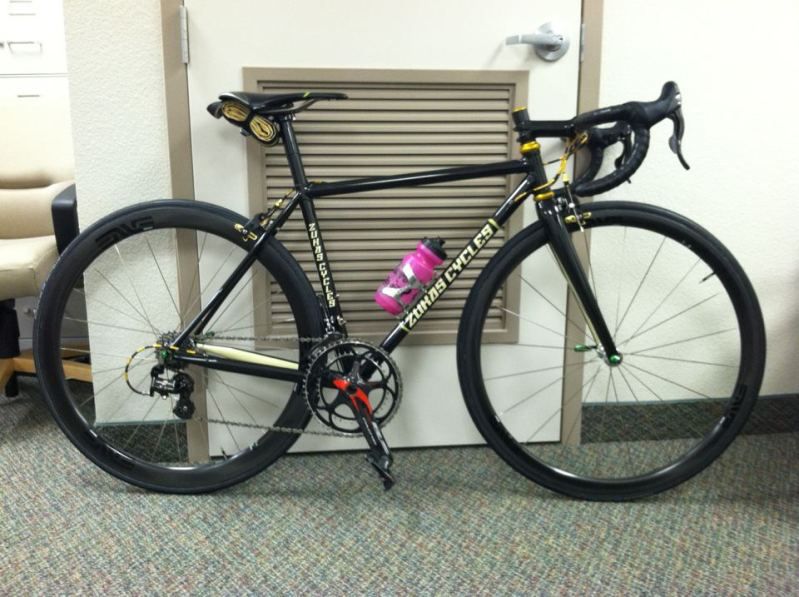 And, here she is anew: