Baby C59 - Alloy Training bike
Not a real C59, but my old training bike given a birthday. The result of a long weekend spent with my plotter, compressor and spray gun and ... lots of very careful Mac-Tac masking. I put this on another blog but had to recoil from the chaos. Some people think its wrong, others think its funny ... I enjoyed doing it and enjoy riding it.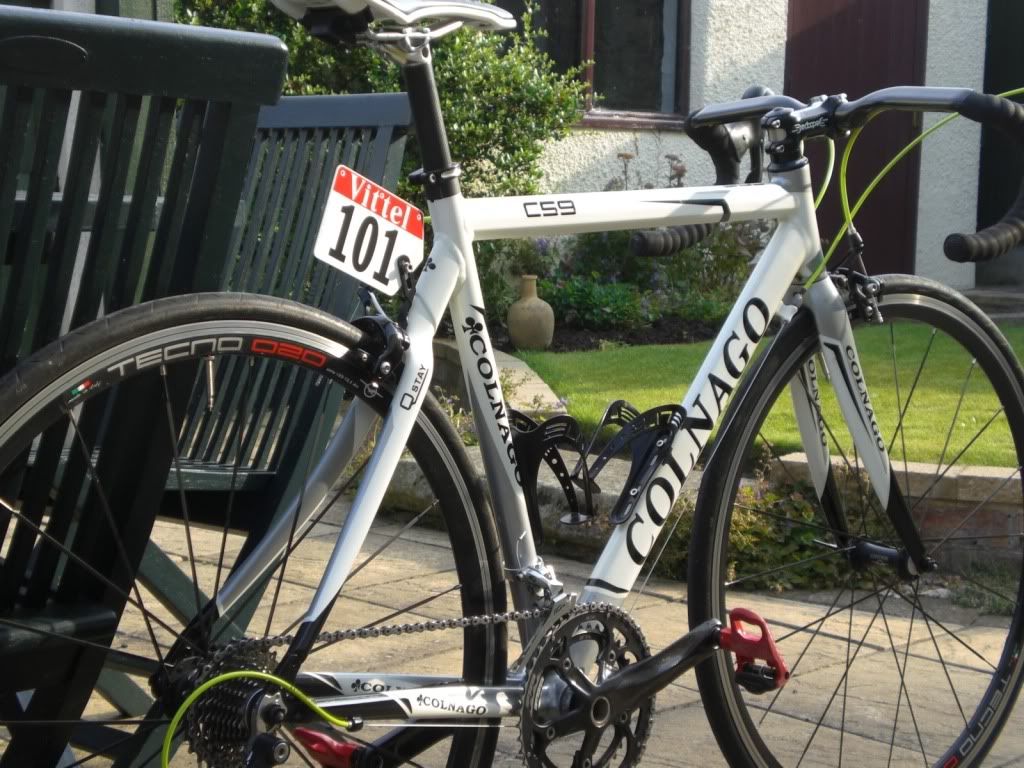 I've had the frame for 10 years and in that time its seen several transformations. Its a good solid frame and fits me well. Its equipped with a 105 group-set and Gipiemme wheels.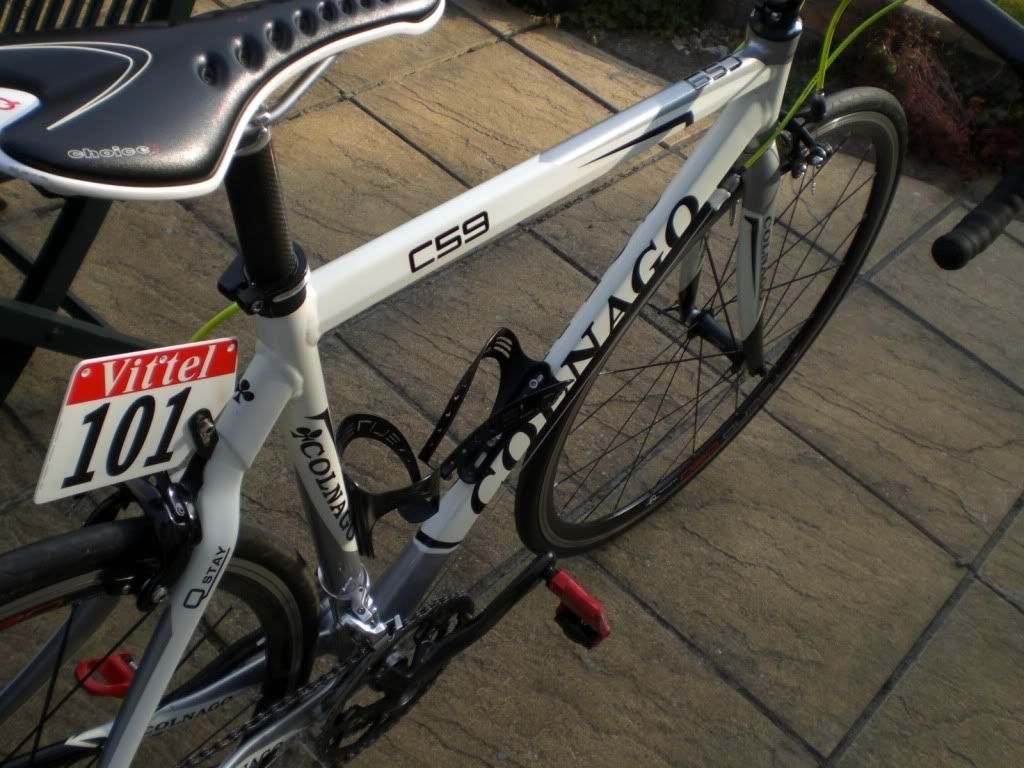 I've had several high end bikes - Madones, SL2's, and even a Storck but I never 'warmed' to them. Those 'pro- racers' have been and gone whilst this old banger remains with me. The other small addition is my Nobi race-plate
http://www.nobi.co.uk
A gift from a friend who thought I'd like the number 101 (wiggins). Why not!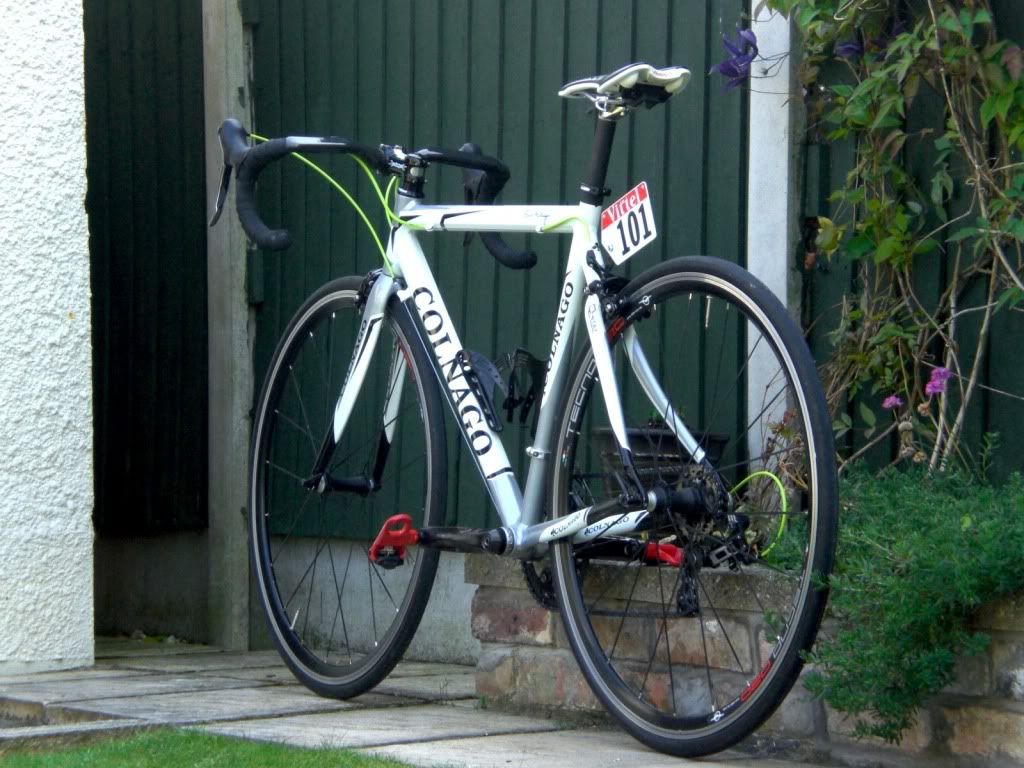 This simple, low cost bike clocks over 150 miles each week with no issues. And because its alloy I will never fall victim to 'carbon delamination.'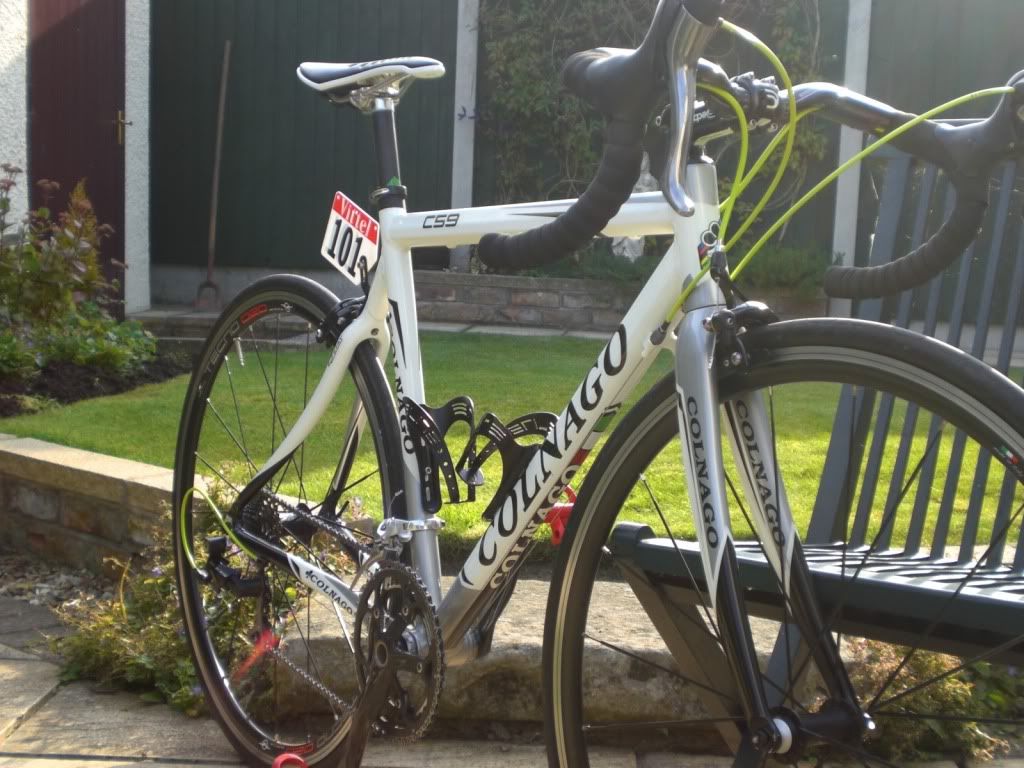 Weight 8.2 kg's
Thanks for looking - Mr. Badbrush.