Hey guys, up for criticism is my defy advanced. I'm a 15 y.o fitness rider with a VERY tight budget, but I can dream can't I? I originally purchased a defy alliance, but sadly that developed a crack
. Giant replaced my frame with a defy advanced because they couldn't obtain a defy alliance
. Any idea of how I could cheaply drop some weight?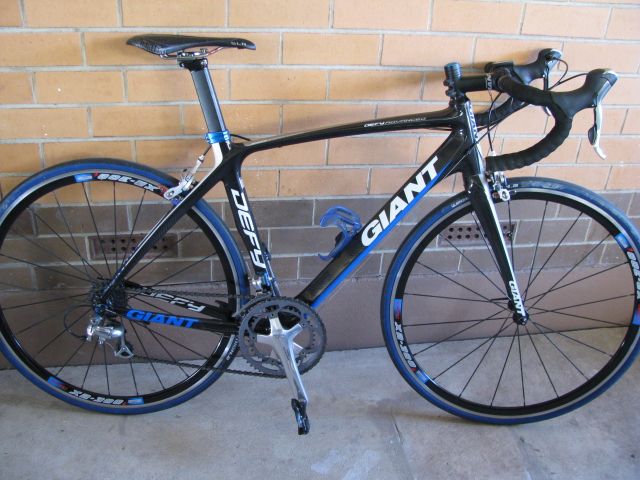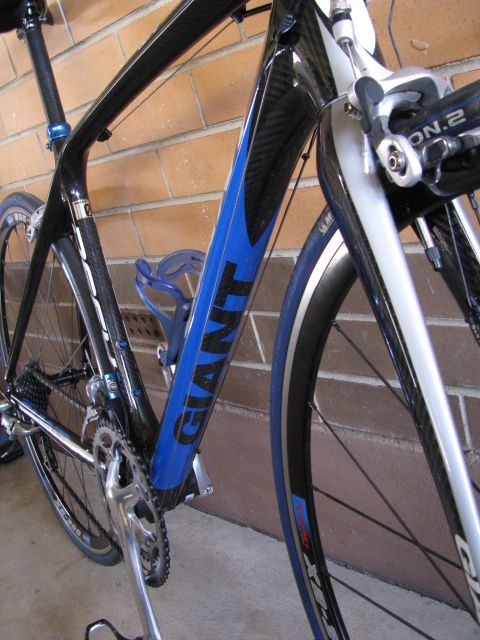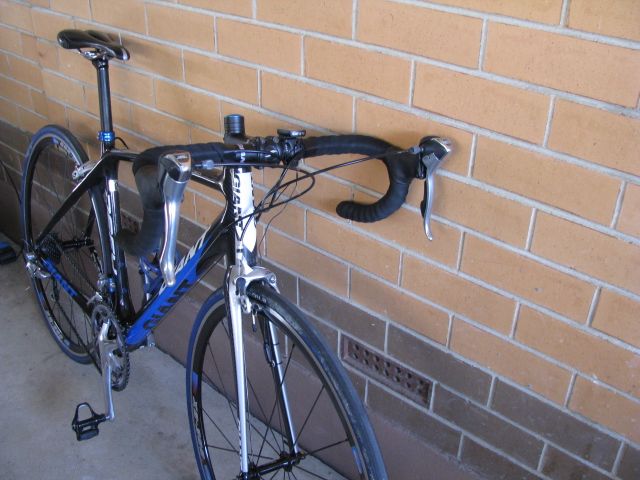 Spec:
Frameset: Defy Advanced 0
Brifters: Shimano Tiagra 4500
Wheelset: Kinlin XR-300 rims laced to bitex RAR13/A713SB hubs with Pillar PST 1430 spokes (1575g)
Chainset: Shimano Ultegra 6600 (736g)
Pedals: Shimano 105 5700
Chain: SRAM 971
Cassette: Shimano HG-50
Stem: Giant Connect
Bar: Giant Connect
Saddle: Selle Italia SLR
Skewers: Titanium (46g)
Tyres: Michelin Lithion 2
Tubes: Vitoria Ultralight
Total Weight: 8kg
I want to eventually get it down to around 6kg but I'm not sure if I can afford to do that. What is a realistic weight I can get for this bike if I keep the wheels, pedals, saddle and crank I have now?