Is it possible? Heck yeah! (what tuned/sl parts can you spot?
)
I rode Seattle to Los Angeles + Gold Coast to Cairns on this beast. Used the Carradice Slim on the EC90 post no worries.
I only carried 2-3kg of luggage + food and water in the moment. Only the Mavic Open Pro cracked at the end of the trip but I kept riding it till it was unrideable. Then cut it up and put it in the recycling bin along with the C-xray's.
Here is some shots of the bike set up.
For the Gold Coast - Cairns trip it took me 10 days straight for the approx 2000k trip. I had a 850g gore tex bivvy, thongs, running shorts, spare tyre + tube +patches+ multi tool. 1 pair of knicks for the entire trip just washed and dried overnight.
I caught up to a few tourers fully loaded and they just couldnt believe how fast and light I was riding. I didnt even bring a camera that trip.
For the Seattle to Los Angeles trip it was more luggage with the edition of a Snugpak Merlin 3 sleeping bag + running shoes + camera + paclite gore tex jacket. Same bike with same Carradice Slim bag.
In hindsight I think its better to run an alloy post vs carbon as its too easy to scratch.
I slept anywhere I wanted. Never used a hotel both trips. Showered at car parks/beach stops.
Here is a tuned Cannondale I took thru Thailand & Cambodia.
Another tuned 5500 I rode from Singapore to Bangkok with. I had not even a kg with this trip as I only had a mosquito net and used more hotels.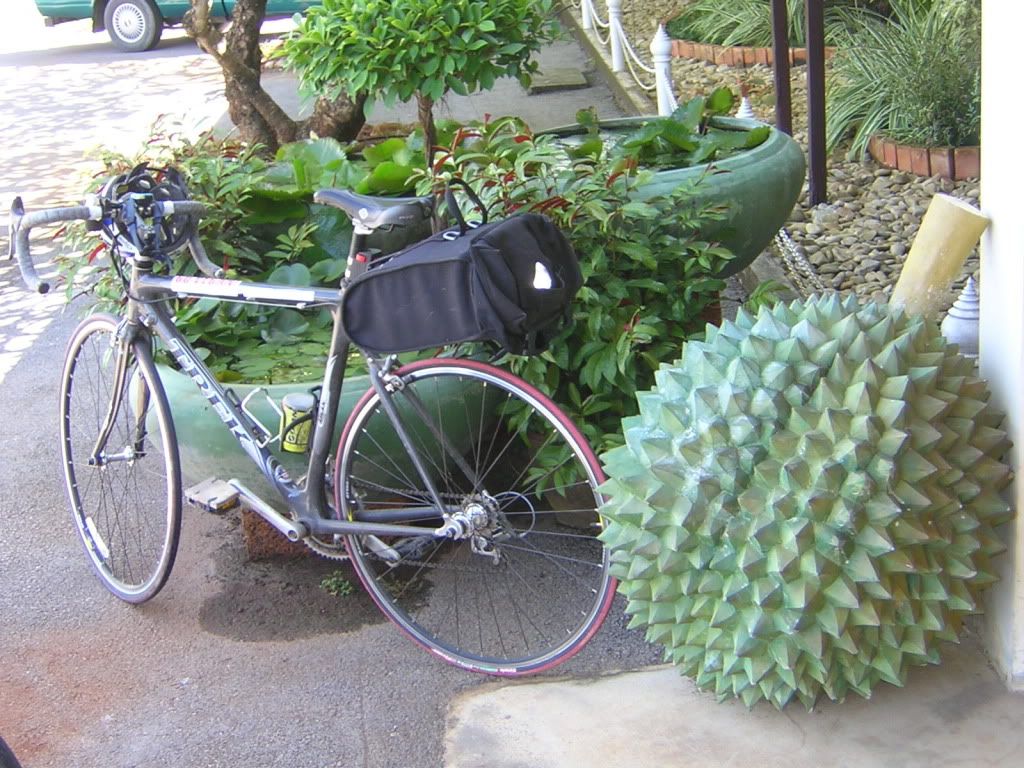 I ran out of water and didnt eat enough carbs the day before and was feeling like riding thru hell when I saw this road sign.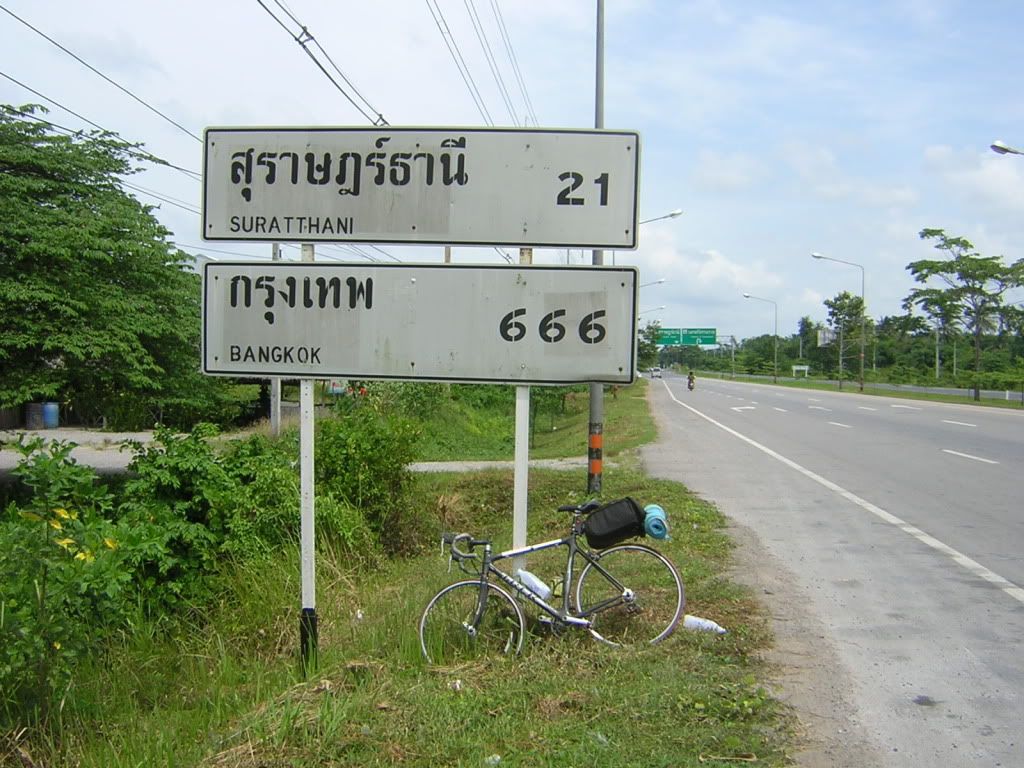 Typical 'tuned camping' in the tropics.
Foam mats are cheaper and stronger and lighter than the blow up ones.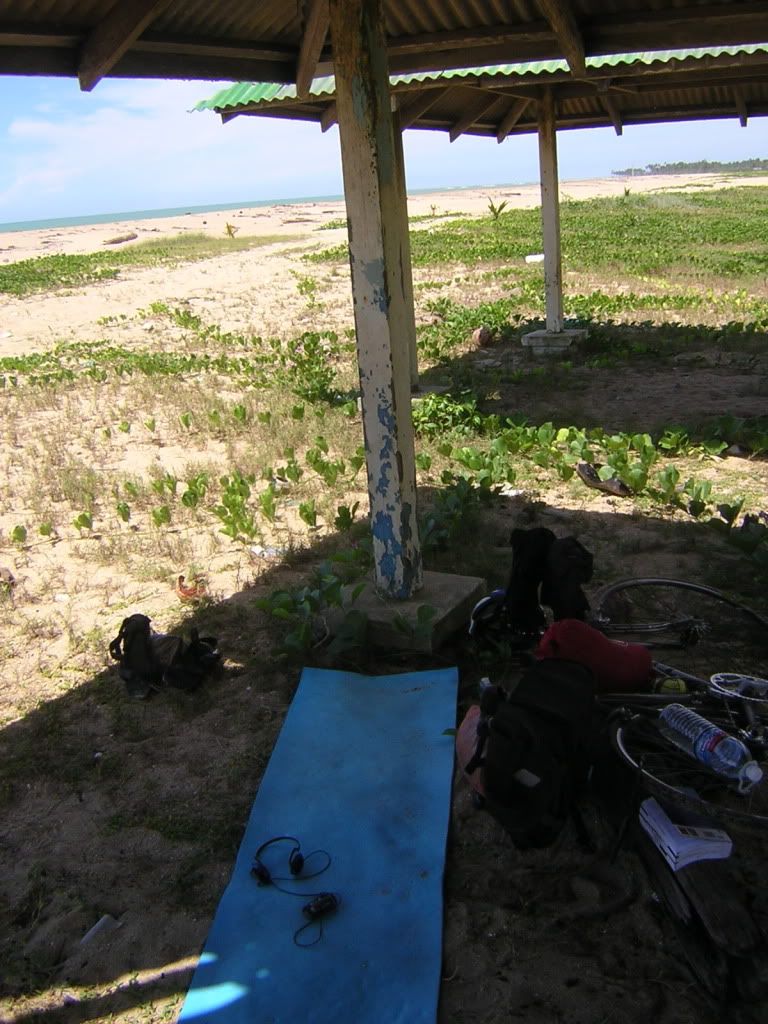 My GF likes to do my head in by putting big melons in my tuned bob 'ssl' trailer.