Not sure whether this is of any interest to anyone however I've started building a project of my own based on an Scott Scale 30 from 2008.
This isnt a quick project (ive been collecting bits for the past 2/3 months) mainly due to money constraints however I would appreciate any input.
The breif was to create a XC / Enduro bike which will be used for racing so must be reliable and durable.
Spreadsheet Colour coding:
>Green means owned or accurate
>White is published weights
>Yellow is not yet bought and would appreciate advice.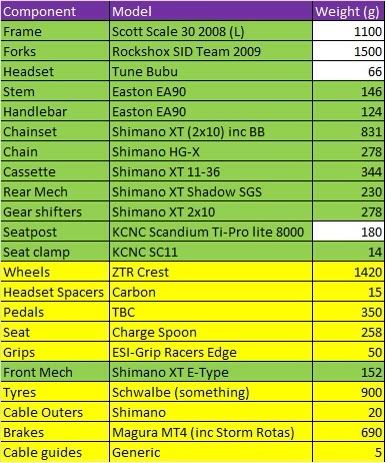 On this assumption the bike should come out around the 9kg mark.
Cheers
Dan