Finally have my hands on a Fascenario 0.7. I also managed to snag one of the first Sram Red 2012 groups in Ontario. The two are being built up as we speak!
Yes they're Giant, they're not tank bars though.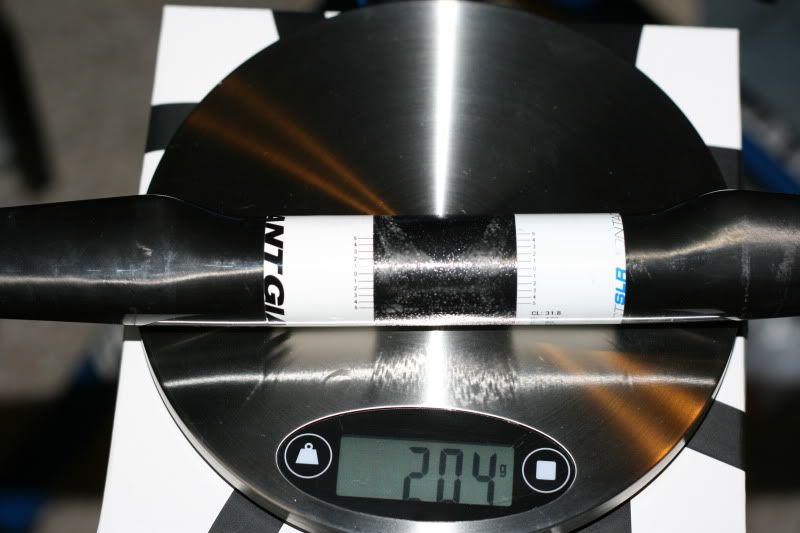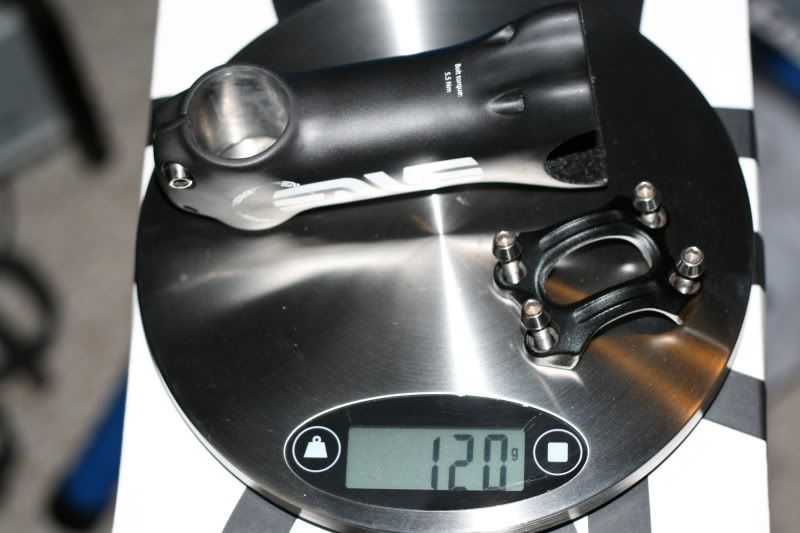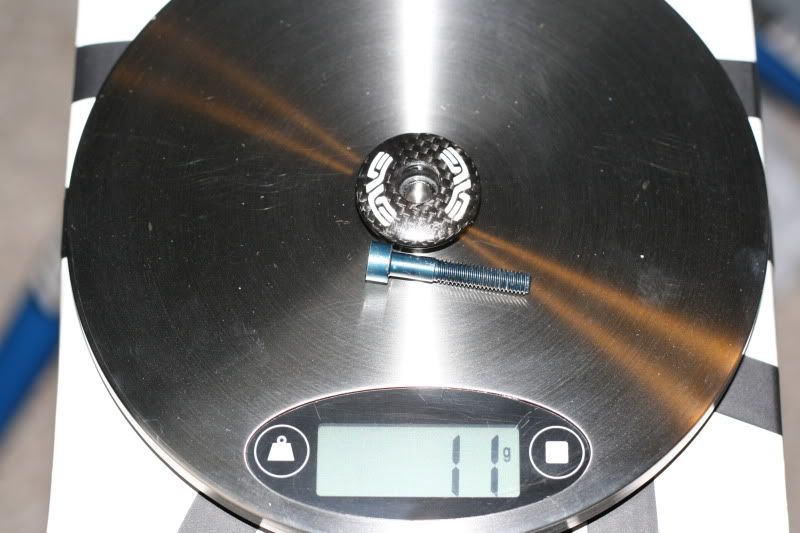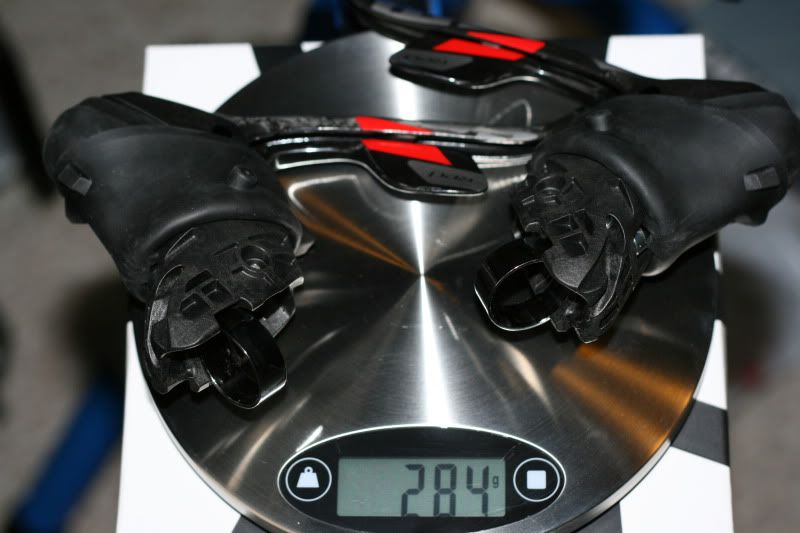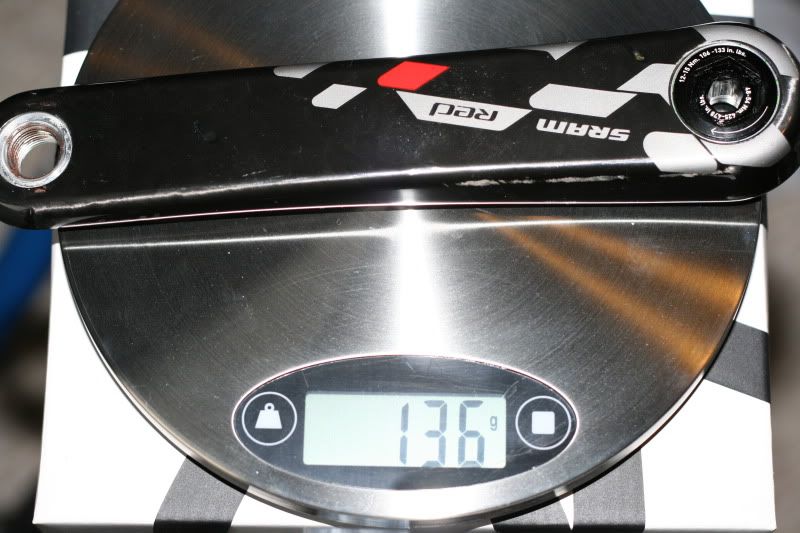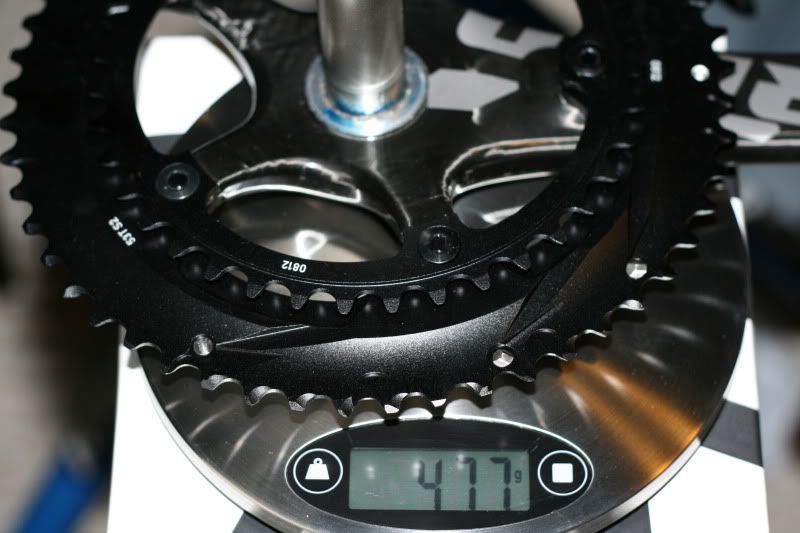 Almost too light, but very comfy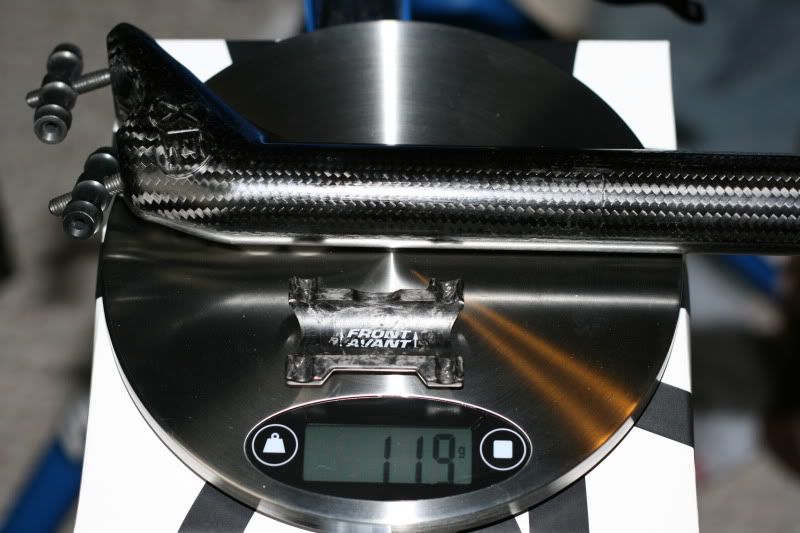 Titanium speedplay zero's with titanium bolts replacing the stock steel bolts. Pretty decent difference when holding the two side by side.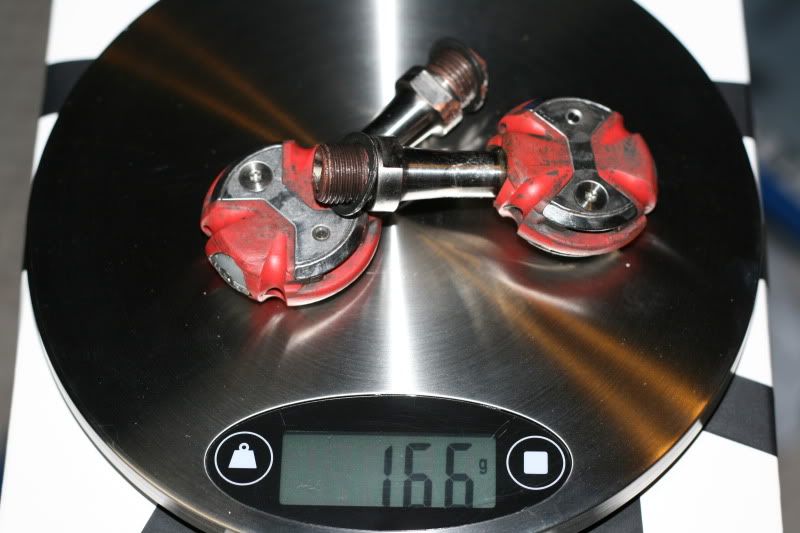 Didn't plan it, but managed to score one at the bike show in Toronto. I couldn't turn down the price nor the weight. It also glides and shifts like melted butter.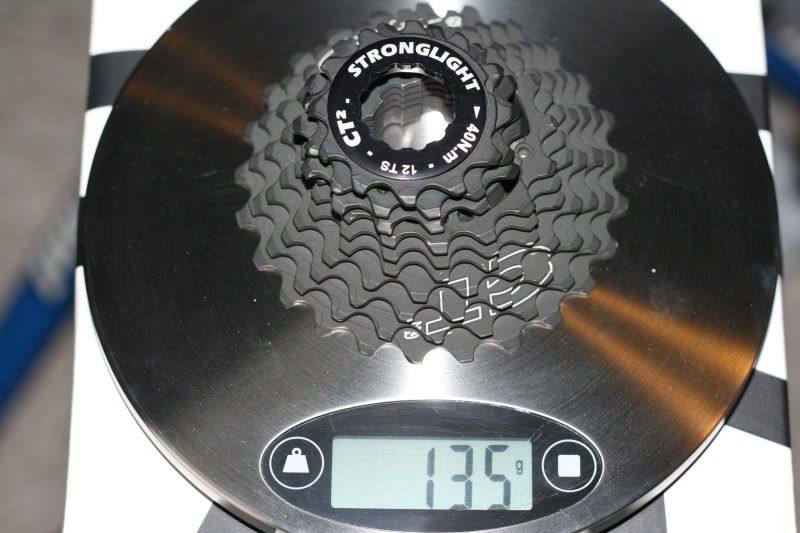 (315grams un-cut, saved 35grams after cutting, the fork has a threaded foam core that doesn't need an expansion cap, rather it has a threaded in set-screw with a threaded m5 hole running through that. Super lightweight and great idea to add rigidity to the steerer tube)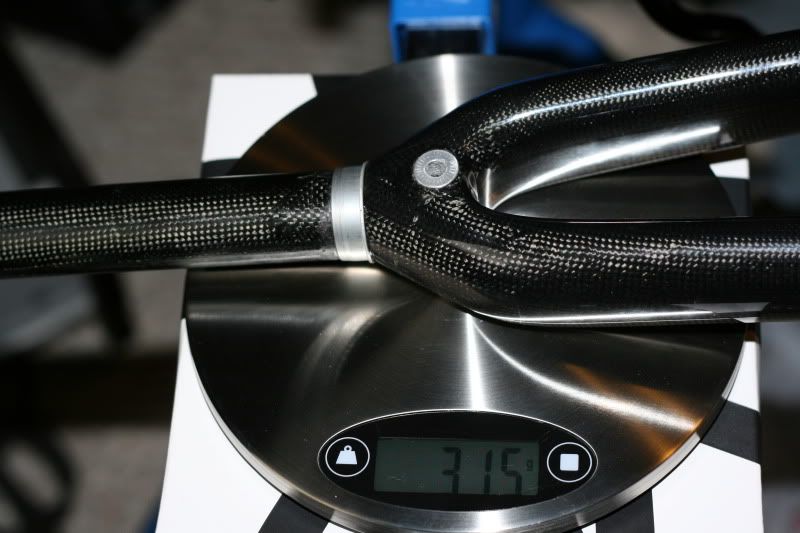 True weight weenies might have trashed this little bit, but the bike looks so much better with it installed.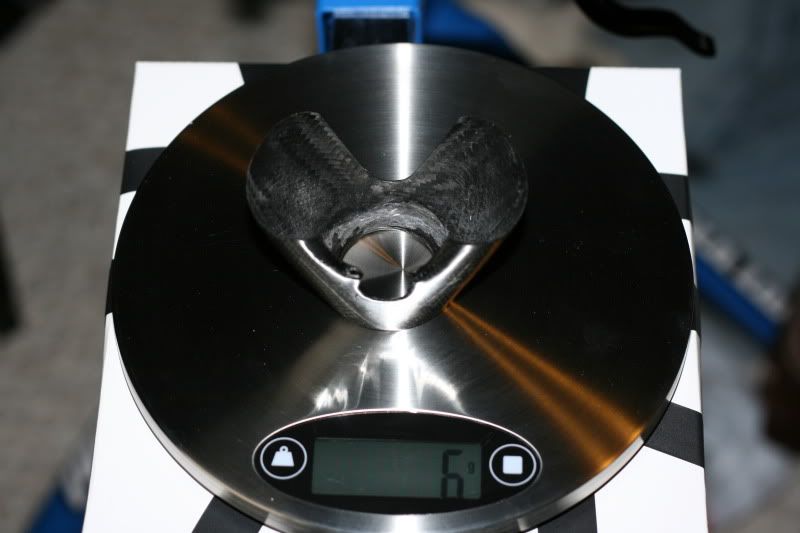 (Very happy with these brakes, look better in person and have some great stopping power. Not as much as Dura-Ace though. I declined the set of the new Red brakes for these, just liked the look better and haven't had good experiences with the former Red brakes to begin with)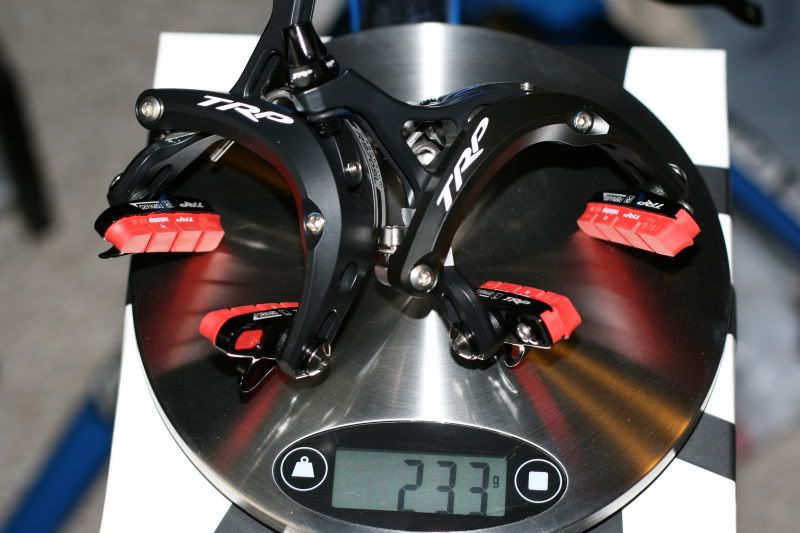 This will be changed out for the Tune Carbon seatpost clamp in the very near future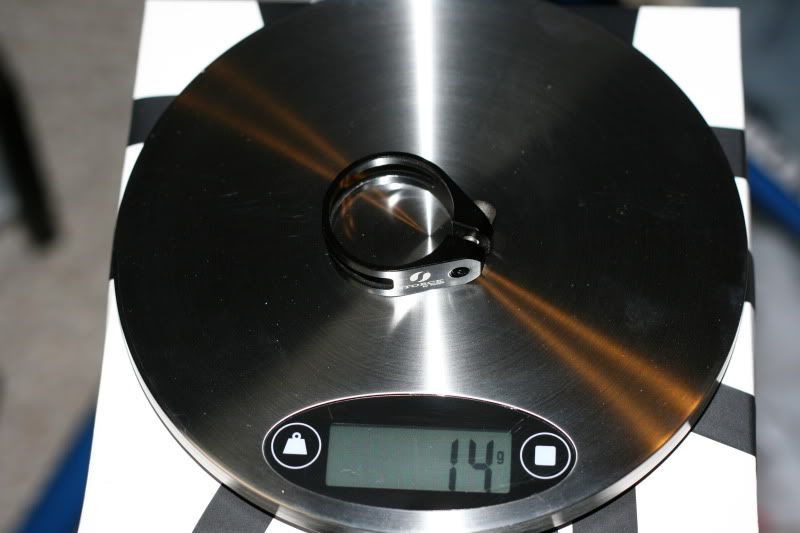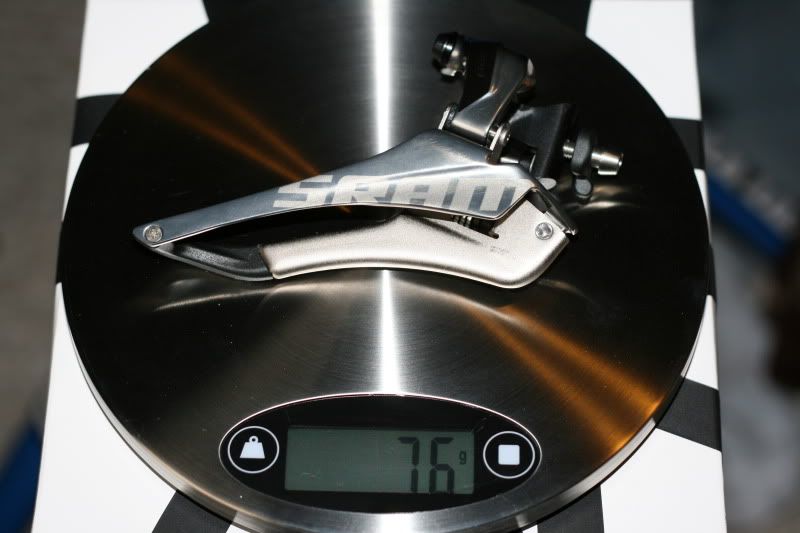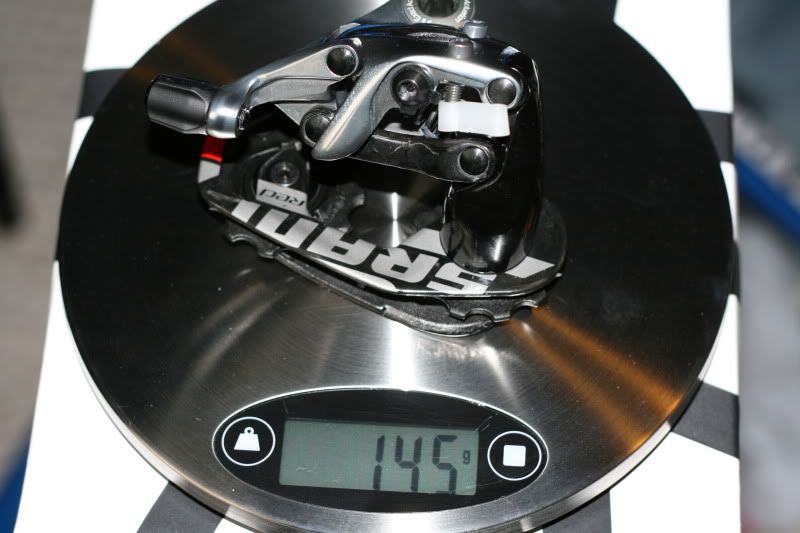 (Notice 125grams written on the seat..actual weight is disappointing)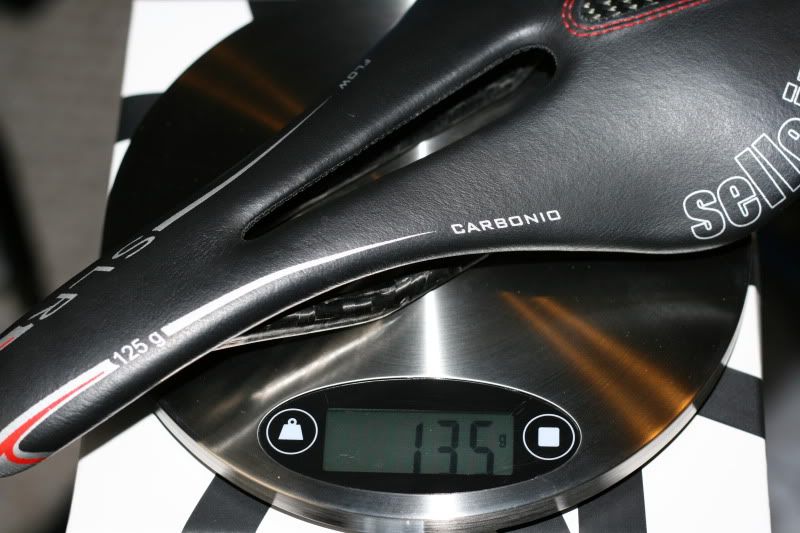 (150gram bb, 52gram headset w/cone spacer, 14g hanger, 10g bottle cage bolts still inside. Overall 809gr frame, size 55)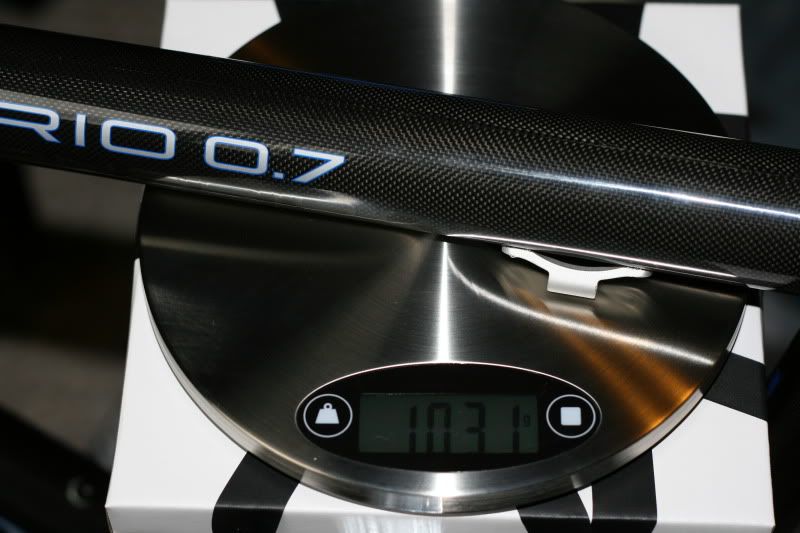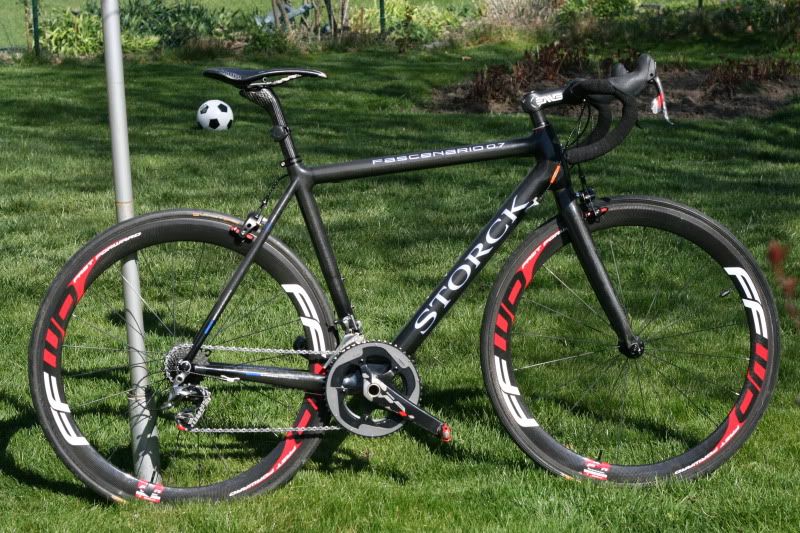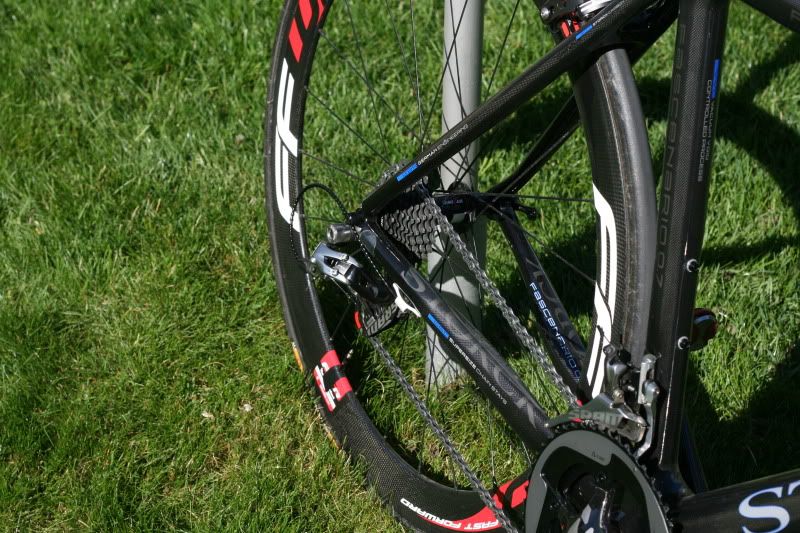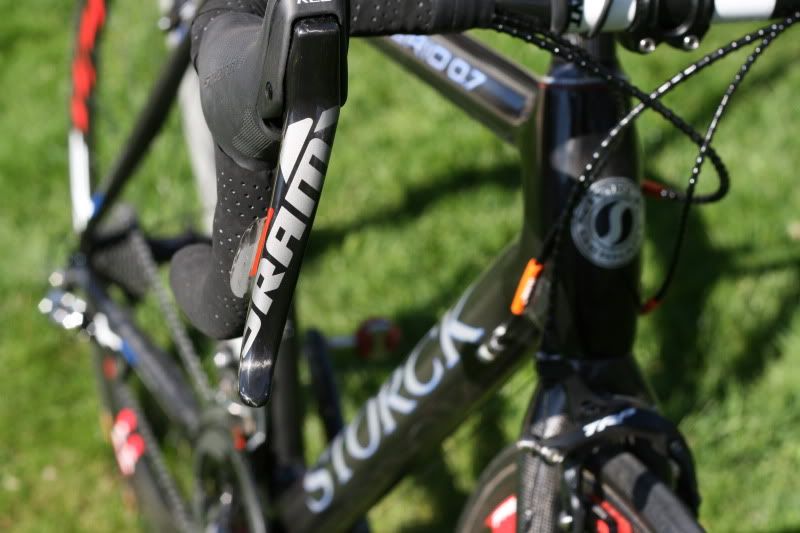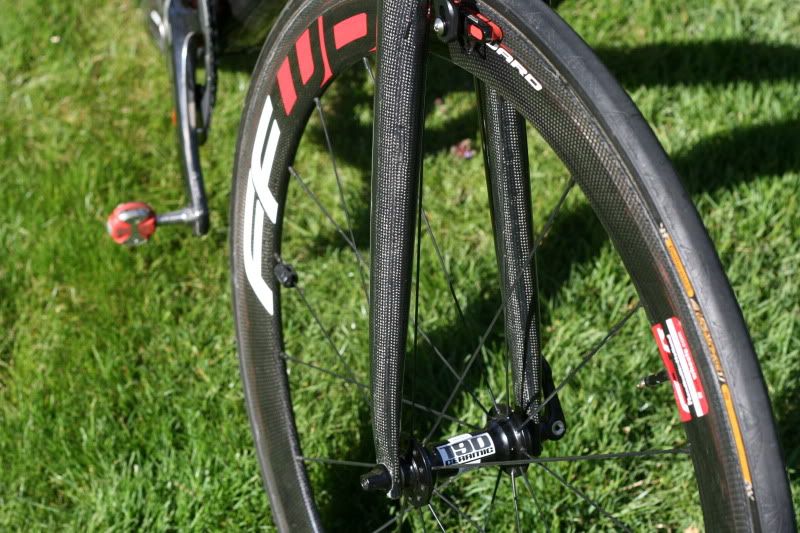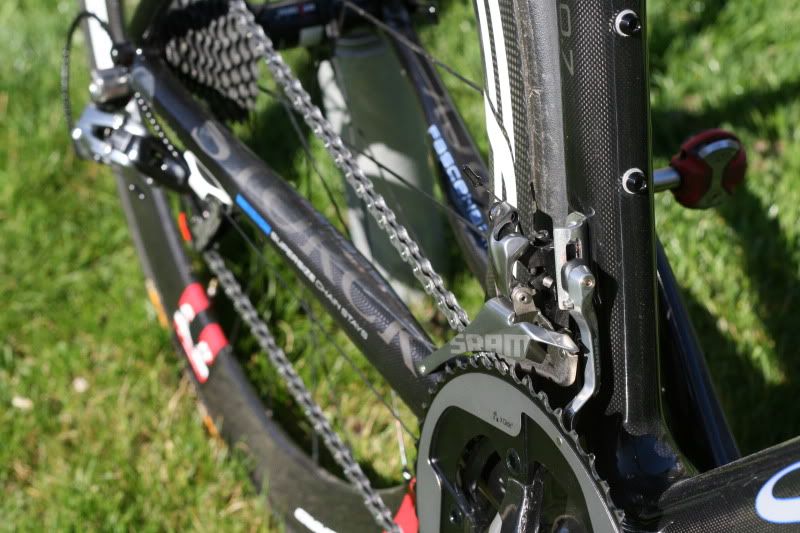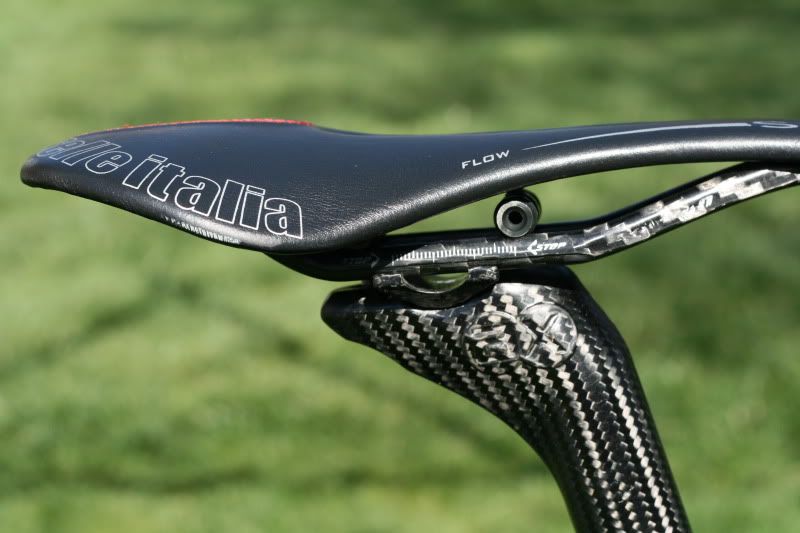 It will be slammed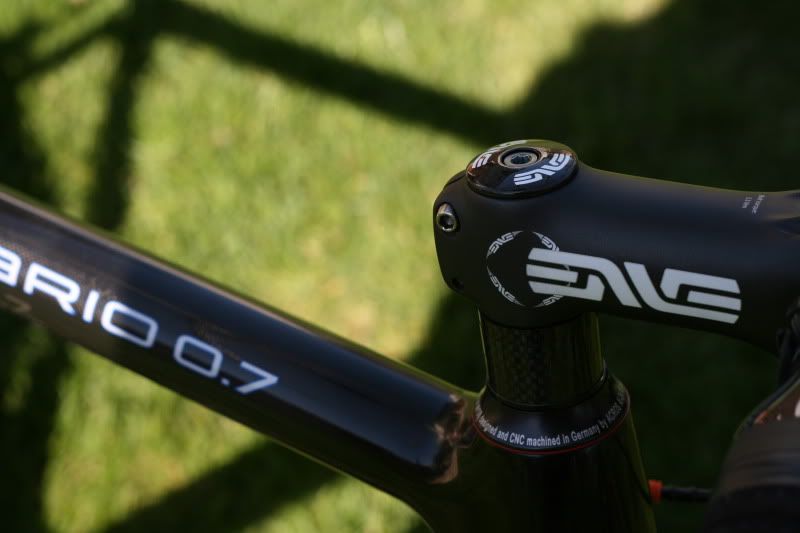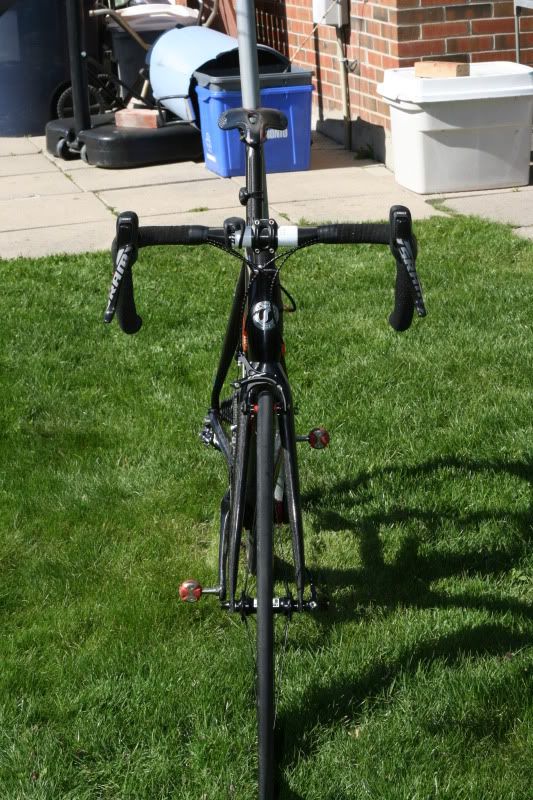 The back story on this bike was me wanting a Storck frame ever since I've seen them and felt one in person. Stupidly light and very impressively built. I work at a shop in Pickering and managed to snag one of the first 2012 Red groups to float into Canada and was absolutely thrilled to be able to finally build up a bike under the 15lb range. I thought sure, low 15 to high 14lb range when I'm done. I surprised myself when I had it on the scale unwrapped and it read 12.8lbs with the 48mm tubulars on it. (1460g wheelset without rubber and q/r's). Managed to pick up the Storck after talking to Mike at Blacksmith on and off for a few months, hooked me up good and proper with the Ax-Lightness seatpost, Envy Stem, and boss looking Envy topcap.
Overall the bike is in the 13.05lb range. I'll be getting a set of Clinchers to replace the tubulars for everyday riding which should actually bring the weight down by about 150grams, as well as change the skewers and seatpost clamp to carbon. Overall if I can get this bike down below 13.00lbs I'll be very happy. It is an incredibly smooth for such a light bike. Very responsive and very comfortable. Almost 2lbs lighter than my Cervelo R3 2011 with Dura Ace and about 2.3lbs lighter than my TCR SL 2010 Dura-Ace. Many thanks to the gentlemen at Blacksmith Cycles in Toronto for allowing me to give this frame a proper home!
Buildlist looks like this
Frame - 2011 Storck Fascenario 0.7 Size 55
Bars - Giant SL Carbon 42cm
Bartape- Fizik Microtex
Cables - Alligator I-links
Brakes - TRP 970SL magnesium
Stem- Envy 100mm
Seatpost - Ax-Lightness Daedelus 31.8mm
Saddle- Selle Italia Kit Carbonio
Shifters- Sram Red 2012
C/set- Sram Red 2012 172.5mm GXP
BB- Sram GXP Ceramic
Pedals- Speedplay Zero tuned
Chain - Dura Ace
Rear Der- Sram Red 2012
Front Der - Sram Red 2012
Cassette - Stronglite Aluminum 12-25
Wheelset - FFWD F5R (Discontinued)
Tubs - Continental Gp4000
(Bottle cages are undecided as of yet, s/post clamp, Q/R's, Wheels to be changed later)