I know this topic has been posted a few times but i figured i would weigh in
with my method. From other posts i see people are using razor blades to remove
clear coated decals from frames and parts, I tried this and it worked but left no
feathered edge. If you spray clear on this section that has been worked with a
razor blade you will have a large void.
I use a scotch pad wheel from Sears, it's cheep and works really well. Below I
am sanding out a set of carbon cranks i had laying around.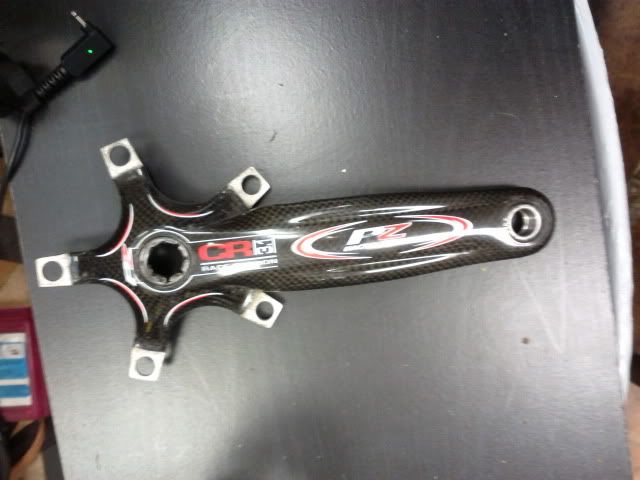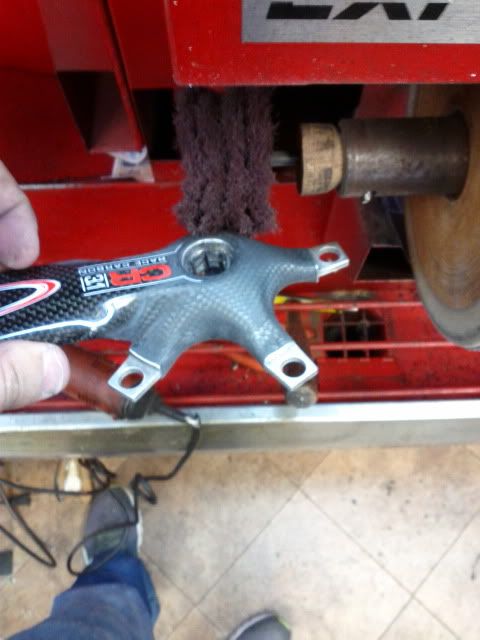 I have to decide weather to make these glossy or mated.
I will post pics of my frame as soon as the clear is buffed out. This is what it used to look like
but the clear was gone in so many spots that i took the clear off, not to mention the ugly
yellow all over the frame! I used the same wheel from Sears on a hand drill.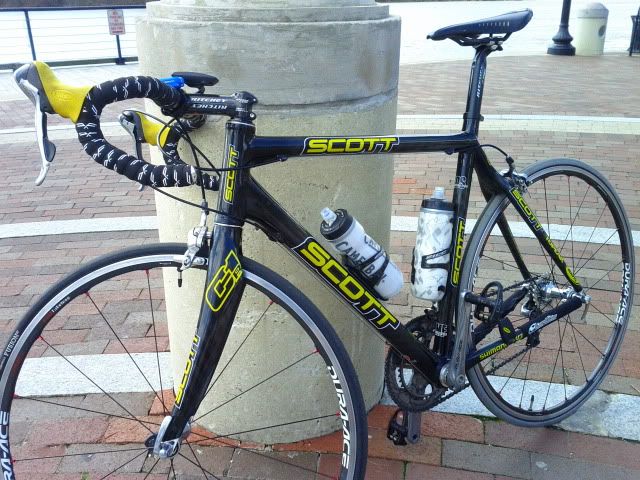 Hanzo111