Manufacturer:
Smud Carbon
Weight: 73,2 g
Size: 130 * 250 mm
Test bike: S-works HT 2010 with the saddle mounted on an AX-Lightness Daedalus seatpost with a Smud Carbon cradle (5,8g vs 12,2g from AX).
Used since november 2011 for XC training up to 5hrs and local rides/marathons up to 6Hrs (avg: 2 rides weekly)
Edit: Me: 70Kg activ riding position.
Previous saddle's: Tune Speedneedle (LE/AC) and Speedneedle Marathon.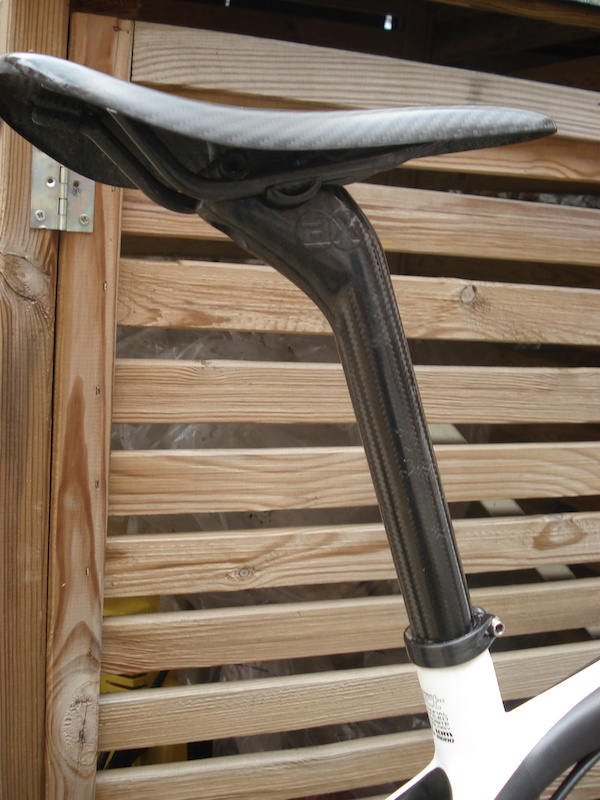 Strengths:
+ Flex
+ Comfort
+ Weight
+ Width
+ Wide tip of saddle
+ No real sharp edges
++ Price (119€)
Weaknesses:
- The back on steep downhill's
Bottom line:
I found the saddle to give good flex and comfort. It has more flex than my Speedneedle Marathon but less than the alcantara. It fits me better tough because of the smooth surface i'm in my ideal position much faster after standing, off-and-on the bike etc.. The saddle has a bigger upward curve compared to the speedneedle's and this suits me very well. A big plus is the wider tip of the saddle compared to other carbon saddle's. This makes that i can stay on the front of the saddle for a longer period of time during a climb before it annoys me. The only downside i found was the same i had with my Speedneedle. When hanging behind the saddle and trying to get back on it, i sometimes hit the hard sharp edge on the back with my abdomen (and lower more painfull areas).
WW point of view: From WW-POV it's a really good saddle. It's the all time great Speedneedle, but lighter, more comfy and for a better price.