I've been putting together bikes for myself and some friends, and I thought... Why not for my son?
So over a couple of bottles of beer, I spoke with Jeremy Sycip of Sycip Designs last year (who does beautiful bikes!) and started planning a bike for my 5 yr old son.
So the first thing we had to do is see what bike he'd want.. And we settled with a 20" geared MTB. At least he'd get to enjoy the bike longer (as compared to a 16" MTB).
Jeremy came out with a proposed geometry:
After the geometry, the most important aspect of a kid's bike is the paint job... What paint scheme would be cool for a kids bike?
Since my son loves Hotwheels, I looked at their website, and chanced on their muscle cars... I particularly liked the paint scheme of their 70' Monte Carlo: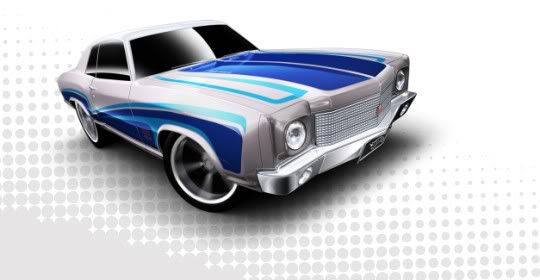 The frame was done last month, and we had the frame and fork shipped to Spectrum Powder Works of Colorado Springs, Colorado for the paint job. I had them do a matching frame and fork paint scheme. The frame's done! And before shipping the frame to Sycip designs in Santa Rosa, they took a couple of cellphone pictures of the frame and fork. It's a wet paint finish, but the cellphone pictures don't quite do the paint job justice: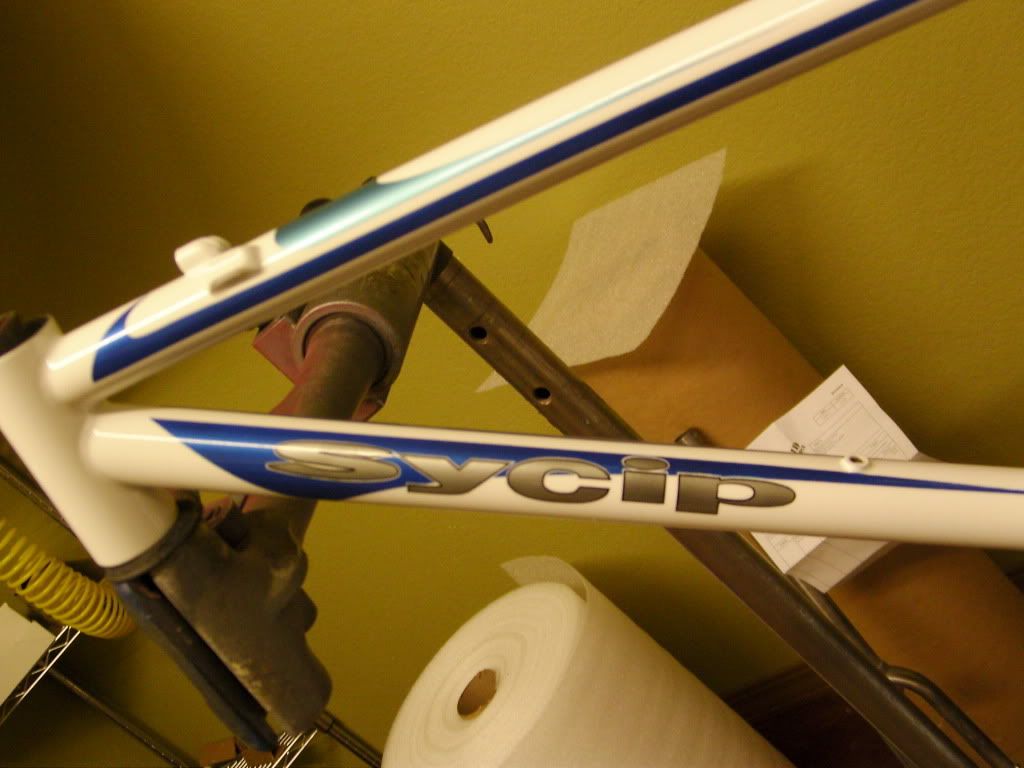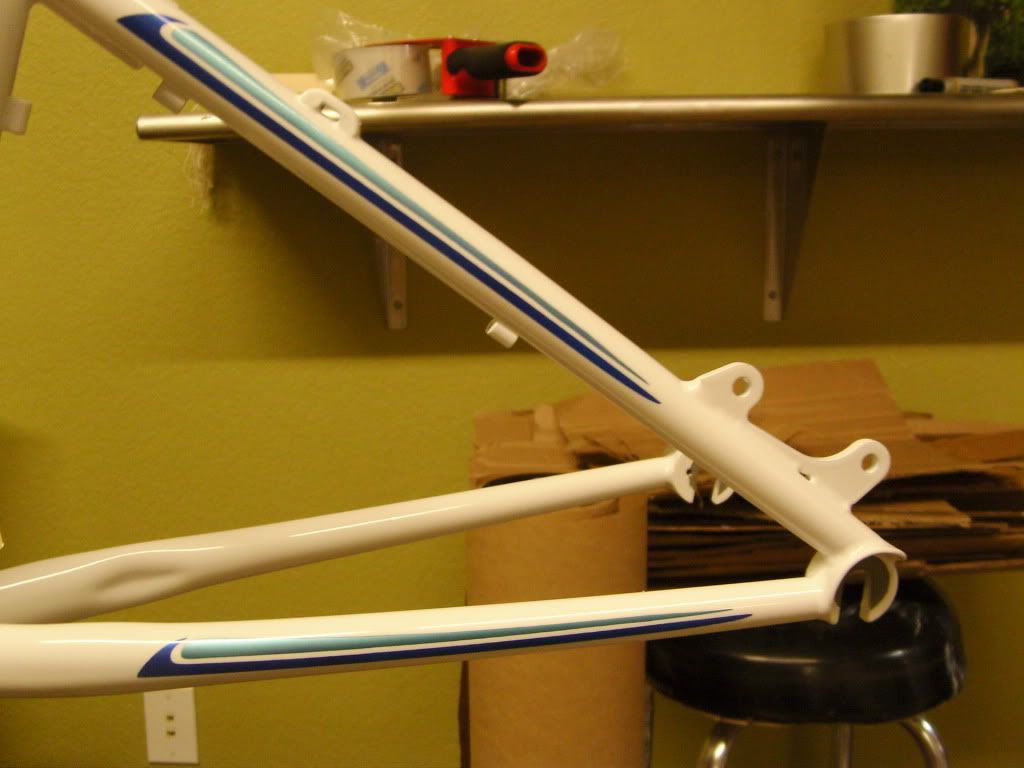 Right now, am getting the parts together.. I'll be flying to the US next week for the 2012 North American Handmade Bicycle Show.
Am more excited about building this bike than my previous bikes!
If anyone plans to go to the show, drop by the Sycip booth! The bike will be on display in the booth during the show