Here's my R5 that I just got built up: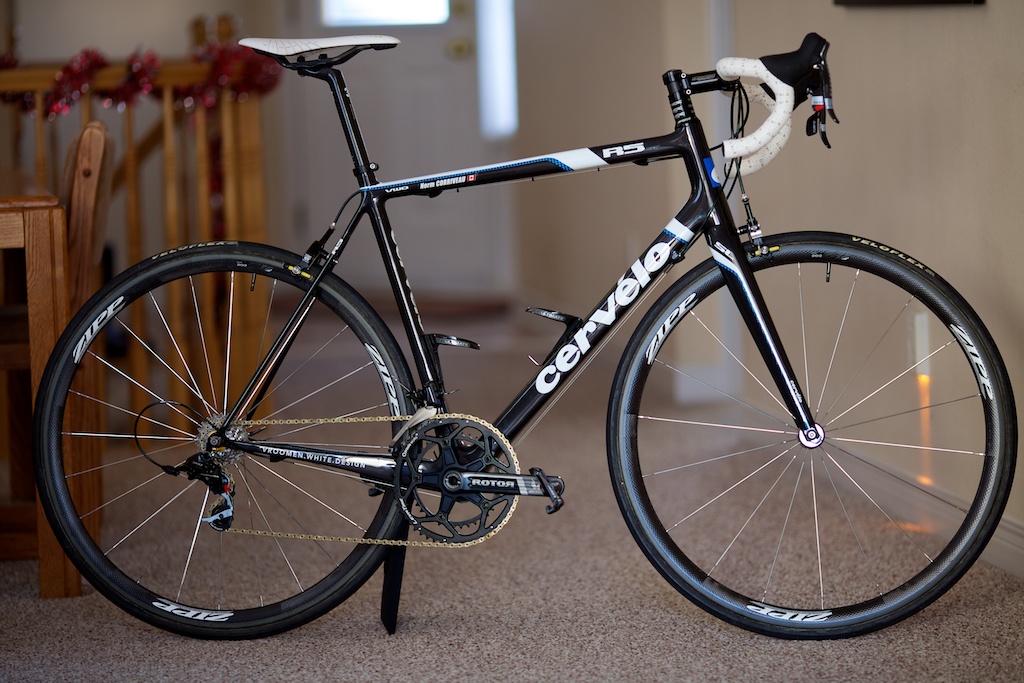 Here's the build list:
[list=]Frame Cervélo R5 VWD
Fork Cervélo
Head set Cane Creek
Handle bar Schmolke
Bar plugs Fizik
Crank Rotor 3D+
Brakes KCNC C7
Chain Rings Praxis
Chain ring bolts Rotor
Front derailleur SRAM Red Black
Rear derailleur SRAM Red Black
Seat post 3T Dorico Limited
Saddle Antares 00
Pedals Look Keo Blade Ti
Cassette KCNC
Shifters w/cables SRAM Red
Cable housing SRAM Red
Cable SRAM Red
Bar tape Fizik
Risers KCNC
Chain KCNC
Stem Extralite
Stem top cap Tune
Bottle cages New Ultimate
Wheels Zipp 202[/list]
Sorry, I can't slam the stem any longer (just not as young/flexible as I used to be). I hope to save a little more weight on the tires by going with a Record/Sprinter front/rear combo instead of the Carbons. I may also see about a seatpost change.
Norm