Hi guys,
I just got my custom Oakley Radar.
The colors are not really what the generated picture on Oakley site looked.
Metallic red is totally different from what I thought.
You can see them here:
http://www.rouesartisanales.com/article-7041446.html
Here is a picture to let you see what I mean.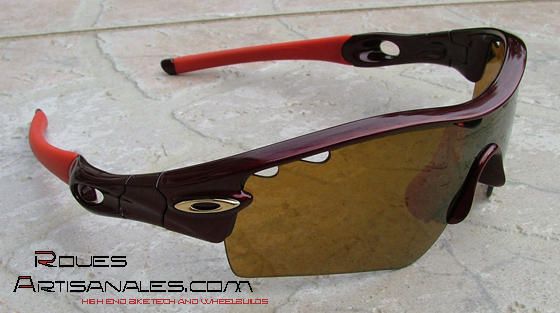 Does some of you already experienced this?
Thanks.
Adrien.