Hi,
Thought I would show off my son's new racing bike. He is 13 years old and will be in his 2nd year off racing. He, and his friend and teamate, will be riding a nearly matched set of bikes.
I built it with:
Campy Record drivetrain with a full Ti cassette--
except Chorus crank 48/34.
Speedplay Ti pedals
Ritchey evolution bar 38 cm.
Rolf wheels, and he may race with a set of Reynolds stratus clinchers.
Powercordz cables all around.
Zero grav stainless brakes
Weight is around 16.6 lbs, not a bad weight loss considering his old Trek kids road bike weighed significantly more.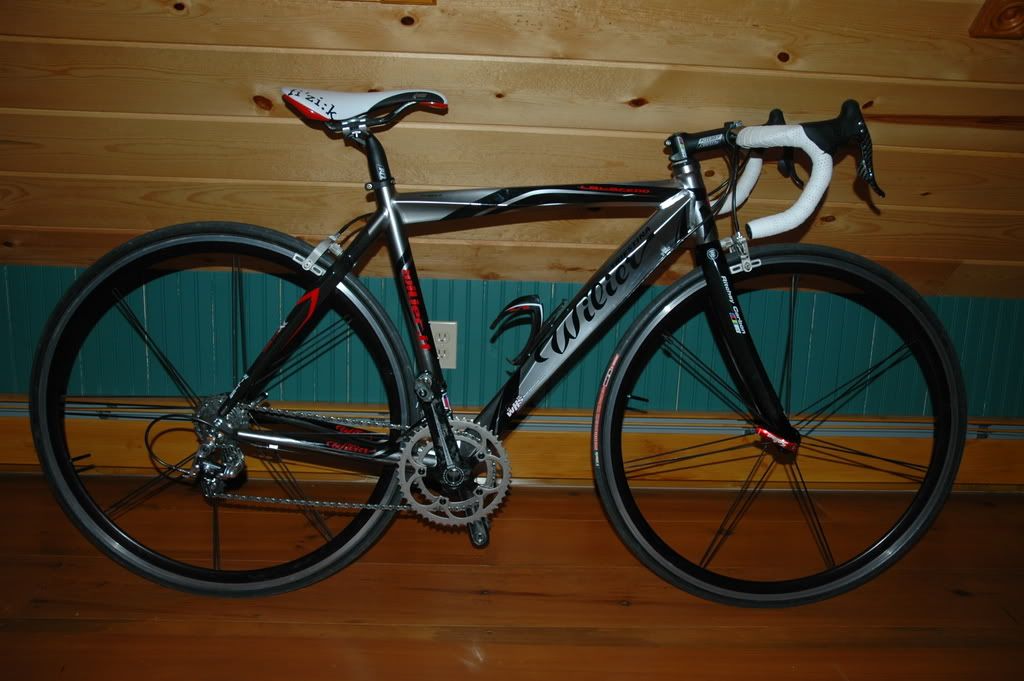 Goldeneye