Beancouter

wrote:

↑

Wed Mar 10, 2021 1:55 pm

Agreed, I did the same for my rim brake version, albeit I had no choice as

they never sold hi mod in rim

and think highest spec was ultegra mechanical.

Mine ended up at 6kg for a fairly modest cost. (Well at least compared to cannondale prices).

Sent from my iPhone using Tapatalk
Regarding the highlighted part, it looks like there is a Hi-Mod rim brake frameset listed if you follow the Road->Race path without clicking on SuperSix, and then just filter by model. That way the website comes up with 38 SuperSix options instead of 16 options when you click all the way down Road->Race->SuperSix.
https://www.cannondale.com/en/bikes/roa ... 11380u1044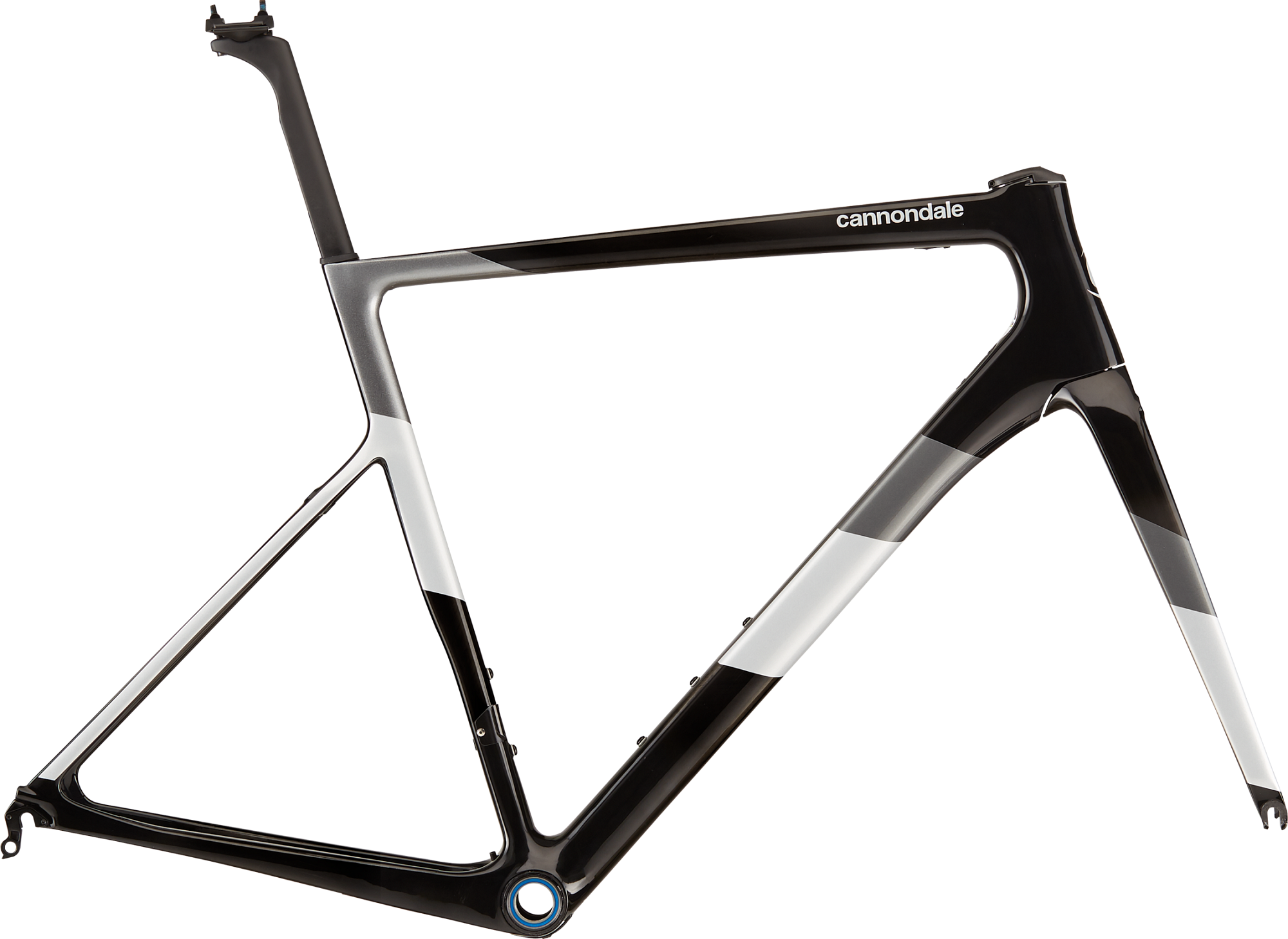 Has anyone here purchased the Hi-Mod rim version? I wonder how the weight compares. According to CyclingTips these are the painted 56cm weights for frame+ fork (seatposts are all the same at 162g):
Non-HM disc: 999g + 436g = 1435g
Non-HM rim: 976g + 368g = 1344g (91g lighter than disc)
Hi-Mod disc: 866g + 389g = 1255g
Hi-Mod rim: ???g + ???g = ????g (could it be another ~90g lighter than the HM disc?)
https://cyclingtips.com/2019/06/2020-ca ... de-review/
"Cannondale claims that the top-end Hi-Mod Disc version tips the scales at 866g for a painted 56cm sample, plus another 389g for the matching fork, cut to fit. The proprietary seatpost adds another 162g. The standard SuperSix Evo Disc — which is built with a less advanced blend of carbon fiber — comes in at 999g, 436g, and 162g for the same specifications...Claimed weight for the SuperSix Evo Rim is 976g for a painted 56cm frame, plus 368g for the fork, and the same 162g for the seatpost."