An update on my faithful Baum – now almost 4 years young and going from strength to strength. My original component selections have slowly been swapped out to suit my fit, riding style and taste – culminating today with the new Campy 2015 SR groupset. Only the frameset and headset remain of the original.
Despite now having six roadbikes my Baum still gets the majority of riding time. I never tire of riding it or looking at it. It is now a solid functional build able to get me up and down the local hills in all weather. We moved to a hilltop home – last 1.5km home is pretty brutal. Accordingly the gearing is now more mountain goat variety and the stopping power of the Mavic Xalith wheels is highly valued.
Current weight is approx. 6.9kg
Initial impressions of the new Campy are that it is obviously different both to use and in looks. If you have a Titanium bike this groupset's colour is a perfect match to the warm metallic Ti colour – it works really well on the Baum. Very early to make a call on how well it works functionally – not what I was expecting - front shifting is the immediately noticeable change.
A big thanks to Glen at Trak Cycles for making the groupset happen so quickly - overcoming seeming best efforts of the supply chain to stop it from happening anytime soon.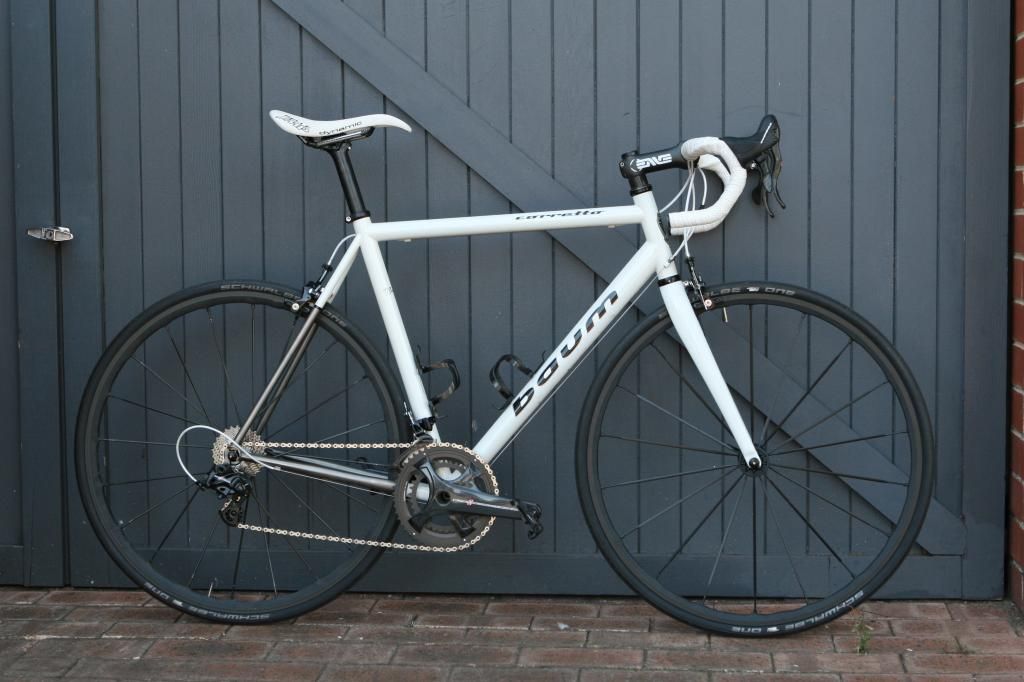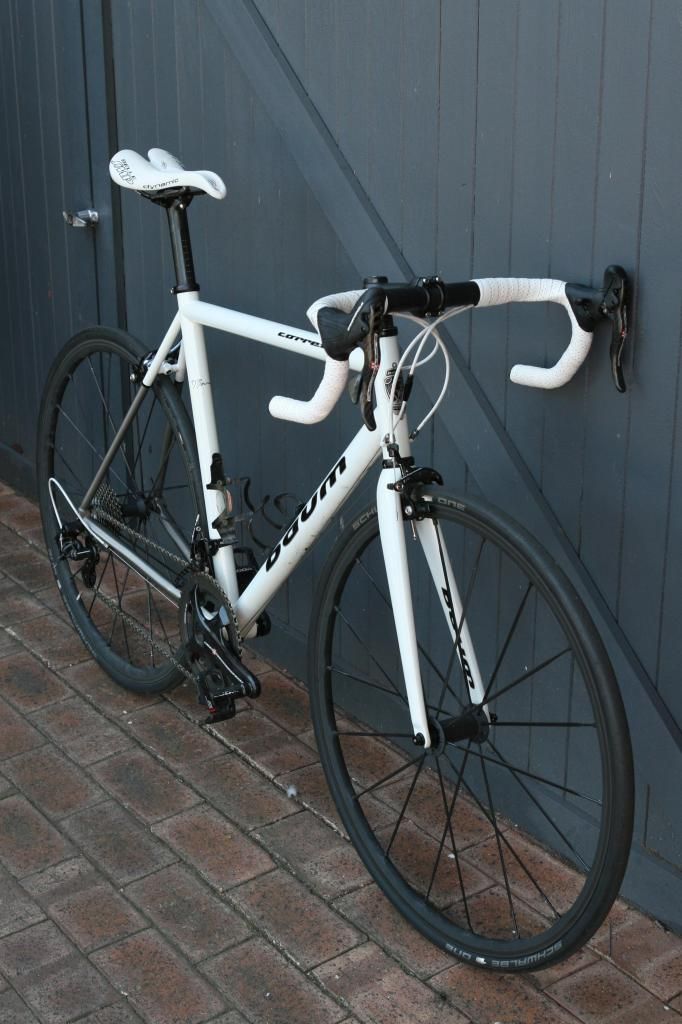 (verbiage edited)