Hi All,
I thought I would post a a thread with details of my Z5SLi as it comes together.
I have ordered the frame set from the lovely Dave at Pedalling Gear in Wooburn Green.
We've been backwards & forwards quite a bit but am happy with the final paint choice, see below: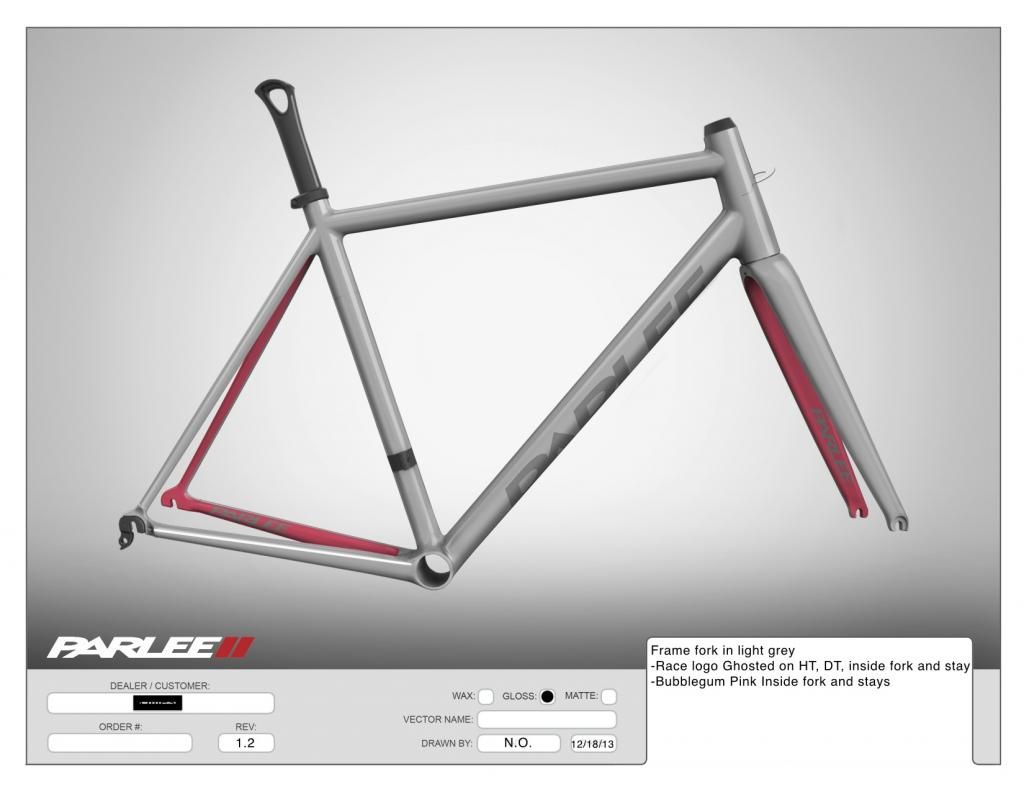 Open to input on components as I go.
So far the plans are:
Dura Ace 9000 groupo.
(But fancy a different crankset)
Lightweight Meilenstein wheels
Lightweight Bars
EE Brakes
Stem, Post, Saddle etc still up for grabs.
Any thoughts?
Knoxxy.