So it seems my Apple Watch has been tracking my heart rate and heart rate variability since I got it late last year. I wear the watch as soon as I get up and take it off when I get into bed so it seems that has paid off, unknowingly.
Spotted guys talking about HRV here on WW, and also on the GCN show yesterday so it was on my todo list of things to read about, which inevitability led me to the trove of data on my phone.
I know the Apple Watch readings are limited compared to other types of HRV readings, but I'm keen on using it as a starting point for playing around with HRV and pitting it against my form charts on TrainingPeaks and just generally how I feel and perform on rides.
Any tips on what to do with all this info? Looks like Ill need a deep dive this weekend on the subject but worth asking here first, seems some of you guys are up to speed.
Here's two screen of some readings from different training periods (any fields that have two of the same figures, eg. 9-9. That's simply due to there only being one reading).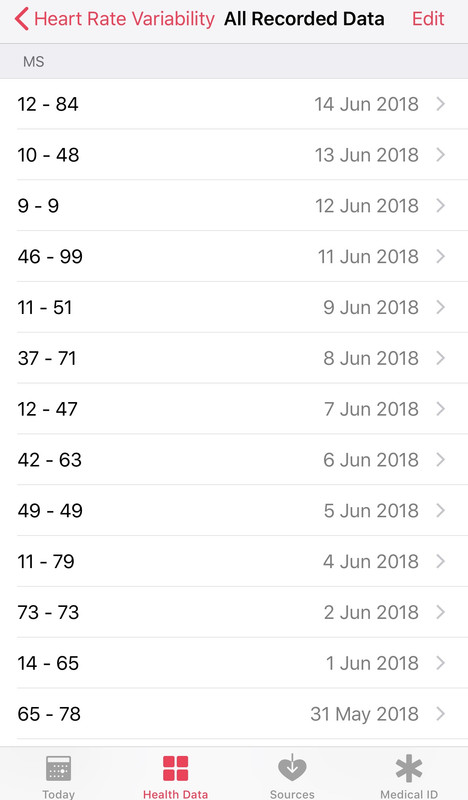 Different looking numbers from back in Feb