Evening 10mile TT on training wheel set-up nice 28mph average 332W average. 21:24
Several lessons, 1.started way too hard, 2. continued too hard for the first section, 3. should have taken the first turn @5mins faster. 4. need the 11 sprocket on the Disc going down the hill at half way! maybe my 56 chainring too.... spinning at 110rpm after the hill ruined me a bit and made it difficult to maintain power output. 5. disappointed with the drop off in the last 4mins. Really started to struggle, and really dragged the average down. Suspect I lost a fair amount of time in the uphill drag to the finish!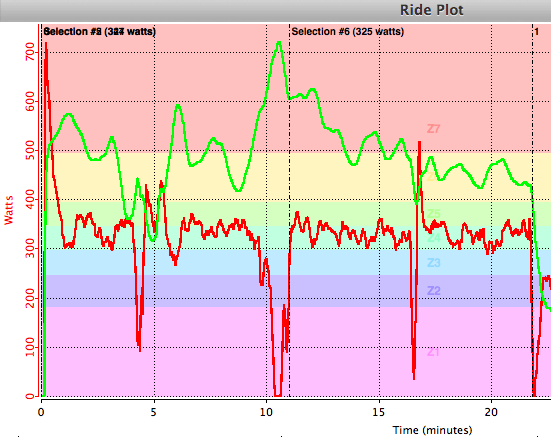 5 second smoothing
Maybe looking at a long 20min 10 with the disc and tri-spoke back on the bike??