Hi, all,
I have been searching for the "ultimate do it all" bike for a very long time.
Of course what that means is very subjective.
In my mind, it needs to be VERY LIGHT, relatively quick, and able to handle very light duty offroad terrain from time to time, like dirt trails but nothing technical. Or be able to jump on the side walk occasionally. It also needs to be comfortable. Plus (excuse the vanity) it must be reasonably handsome.
I have never found anything close to it.
More specifically, it sounds more like a flatbar disc road bike that can take minimum 32c tires (preferrably 35-40c). C'dale's Bad Boy and Contro lines are somewhat close but they are HEAVY.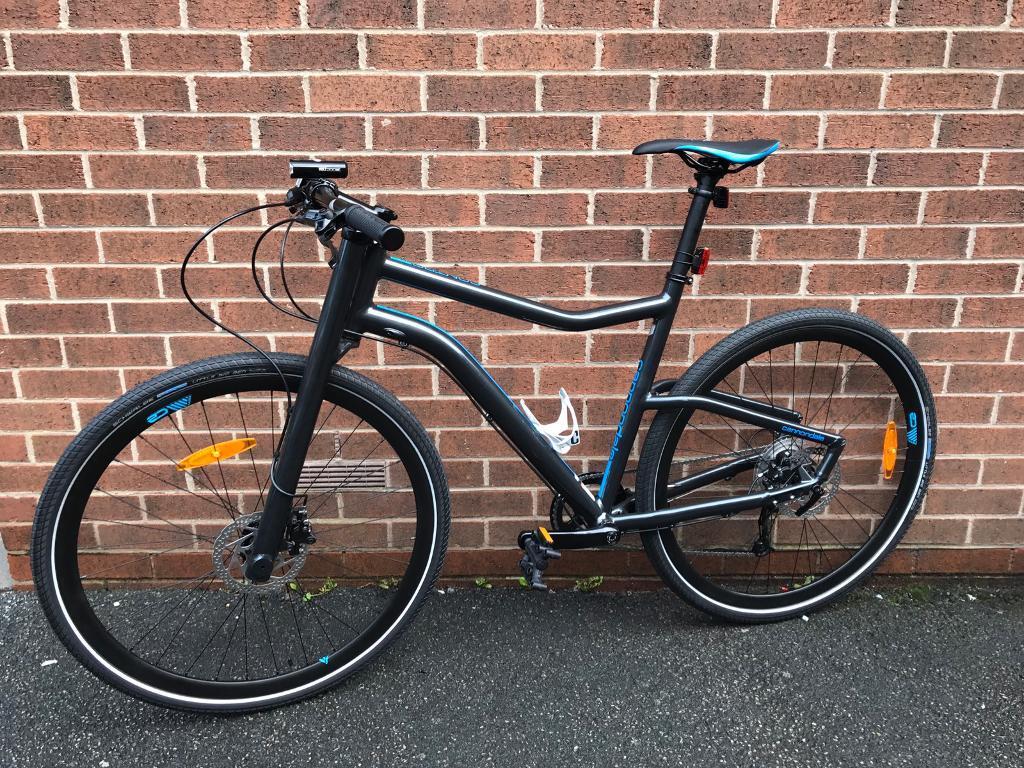 Ideally without going to crazy ww parts, the whole thing should stay around 8kg (basically a decent road bike should be around 7kg and allowing for disc and bigger tires would add 1kg-ish).
My 2 most promising solutions so far are:
1. Just add 40mm semi-slicks on a light carbon hardtail plus maybe 11-30-ish road range cassette and call it a day, but then I end up with a 10kg bike (say an XTC Adv/Scott Scale/FSI/Procaliber). Right now I have a carbon hardtail with carbon rigid fork and a mix of XT/XTR parts that end up at around 9.9kg. Down side is, it's still heavy, and modern XC frames have very long wheelbases so they are not THAT great for road use (not that big a deal but still). Since slicks are smaller so I ended up fitting some 29er wheels on an otherwise 27.5 bike (wheel diameter ended up being almost dead even, 40mm tire + 29 wheels = 2.2" knobby tires + 27.5 wheels). The other thing is gear ratio (34T x 11-40 @11sp is a bit on the low side).
2. Just get a disc road bike and convert w/ flat bar. The weight will be great, but the down side here is you can't fit tires bigger than 30c (or even 28c in many cases in fact), and also the geometry is a bit off as flatbar handles quite differently than a traditional road bike.
SO I am a bit stuck now...