Sup y'all, I've started collecting parts for my new winter project. Aiming at a fairly light weight. Current projected weight is just under 18 lbs. without cables/housing and bar tape weight.
I have the cassette, chain, and saddle already. Staying SRAM 1x11 with hydraulic disc brakes. Going tubeless. Wheels are already pretty light but I actually need a 12x100 front hub so I might go with something other than the Tune hub unless I can get a different fork.
Here's a snapshot of the build spreadsheet.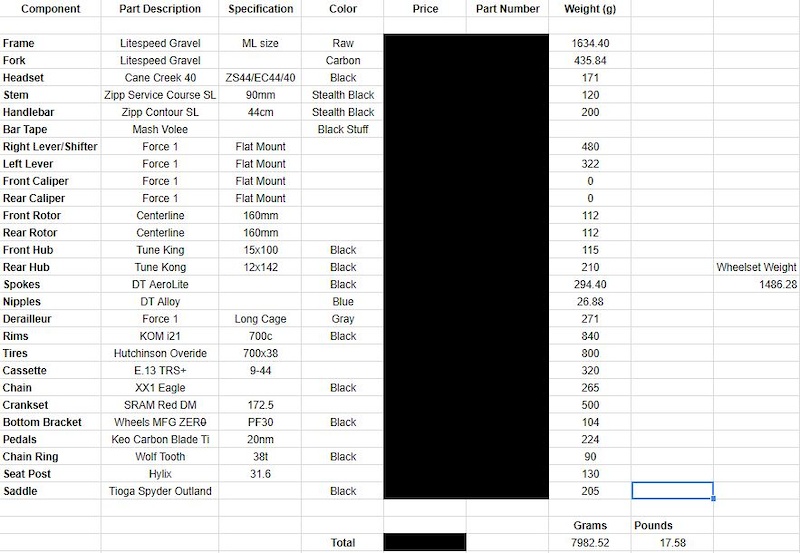 I'm open to suggestions for other ways to save weight without sacrificing too much strength. I weigh 185 lbs and carry a single water bottle usually.