I was wanting red hydro hoses for the Lynskey. Nothing looked like it would work on Jagwire's site. I emailed them and got this response. I can tell you that it does work, though finding the HFA303 and HFA304 parts are impossible. They don't even sell them to shops in the US. Ebay has a guy who sells them from Taiwan, and my LBS got a set from them as a warranty replacement. Here is the email from Jagwire.
The HFA301 kit is not compatible with the Shimano RS685/R785 systems. While we are working on getting a kit spec'd for those brakes, there are options available currently depending on which Shimano caliper you have.

Initially, Shimano released the brake sets with a BR-R785 caliper, where the hose connects via a 90-degree banjo fitting. If this is the caliper you have, you can use an HFA306 Quick Fit kit (Mountain Pro Quick-Fitâ"¢ Adaptor Kits | Jagwire). But, instead of using the included compression nut and needle insert, you would need to replace them with HFA303 nuts and HFA304 needles (Combo Kit Refills | Jagwire). The ones included in the HFA306 kit are not correct for the ST-RS685 levers.

If you have the newer BR-RS785 calipers, which have a 0-degree straight fitting, then you can start with an HFA310 Quick-Fit kit that includes correct caliper-side fittings. But again, it would require replacing the compression nut and needle insert as above to make them compatible with your levers.

Like I said, we are in the process of creating a fitting kit specifically for those brakes, but it will be some time before they are available for sale. I hope this information helps, but please let me know if you have any other questions.
Here are the parts that I got and used. They worked great. No issues with leaking or bleeding. Setup was as simple as the stock shimano hoses. There was zero information about this when I was searching, so I figured I would post up here to possibly help the next person looking.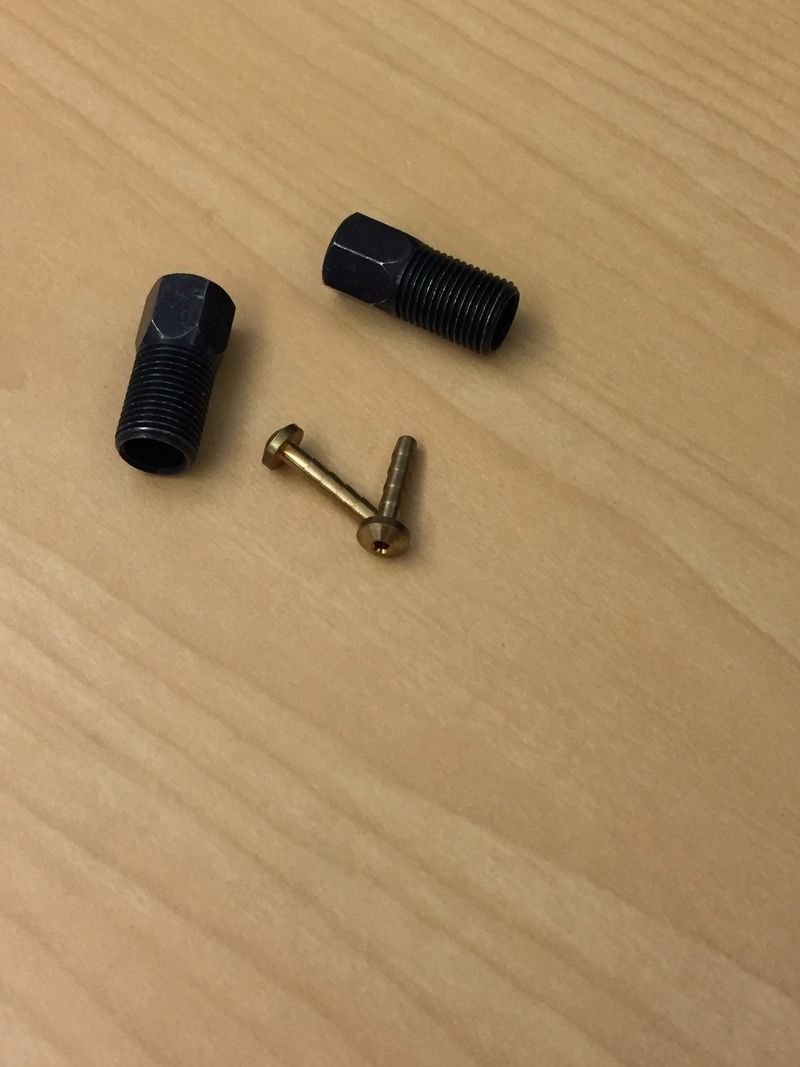 And here the parts are installed on the shifters and caliper.