Hi,
This is my CX bike. I bought her used a couple of years ago and have done a couple of CX races on her. (My CX career hasn't gone to plan so far, 2011 first round and glandular fever, 2012 first race punctured, second round then was sidetracked moving house).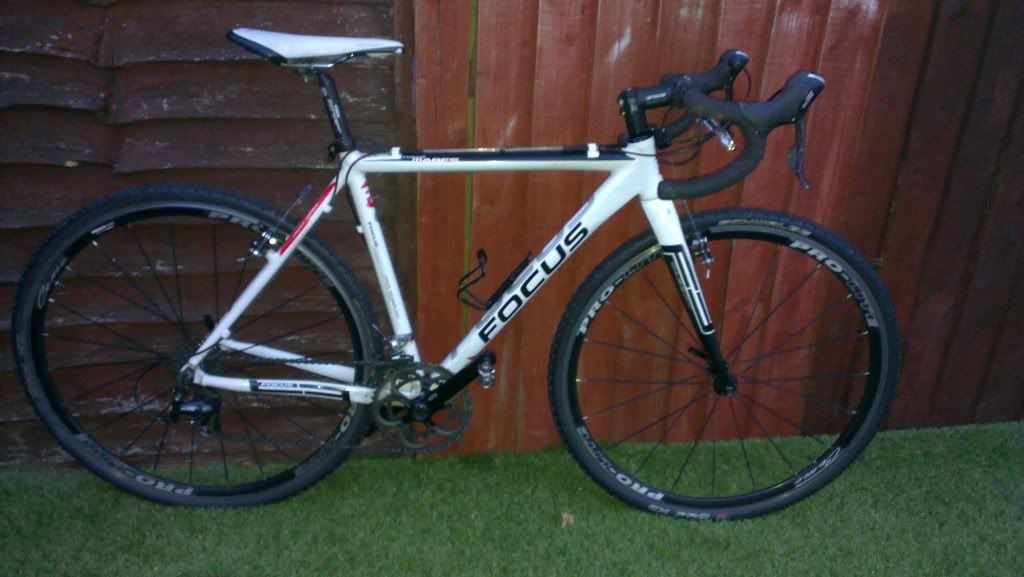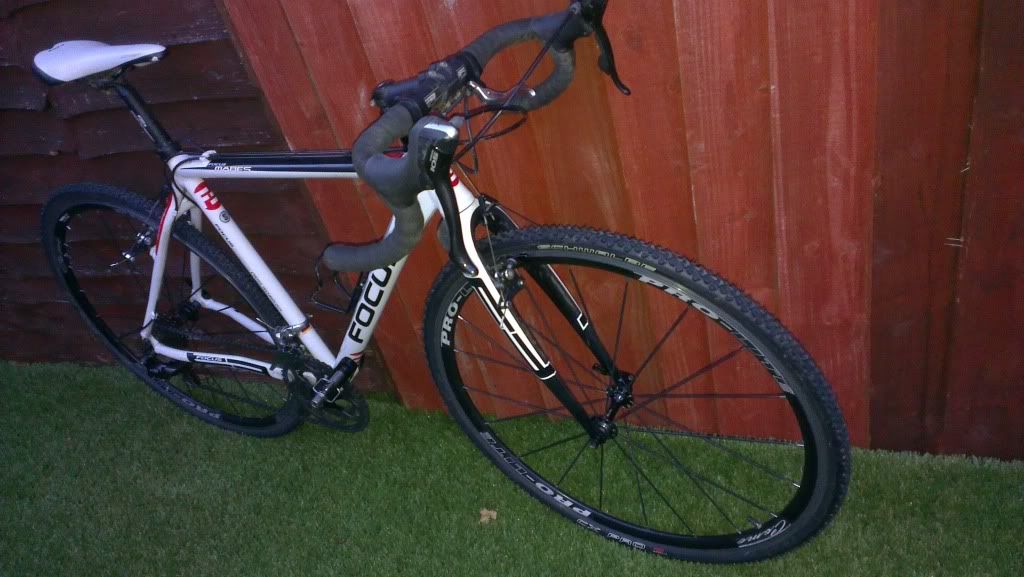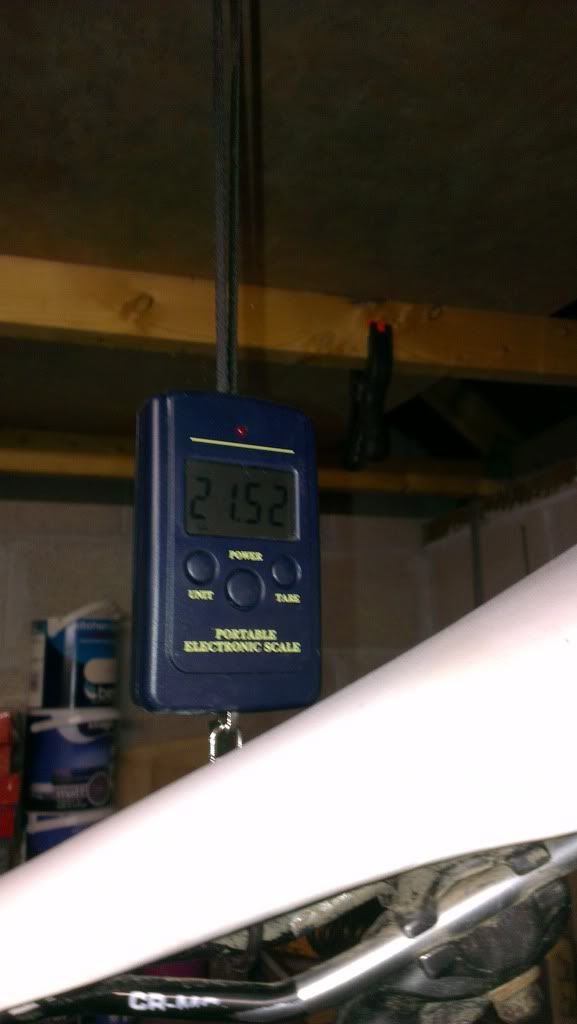 I'm now preparing for the 2013 season, I'm not going to be anywhere near the front but want to make sure thats not to do with my machine.
2010 Focus Mares
Alloy Frame with carbon fork
105 groupset with Truvativ Elita crankset
PRO-LITE Como wheels
FSA bars and stem
Prime Canti2C Race brakes
Now the weight is a little scary, is there anything obvious (and cost effective) that I can do to bring it down a bit? I'm going to take off the second pair of brake levers (never use them and seem to make the brake lever feel awful) and change the tape (any advice on low weight white tape? Bike Ribbon Spunga?).
I guess its a case that I could save weight off any part if I threw some money at it. I feel an afternoon with the allen keys, scales and an angry wife coming up....
Any general thoughts or advice appreciated!!