I got this post from a fellow WW. I'll let more out of the bag...as he says I can or if he wants to chime in. Enjoy!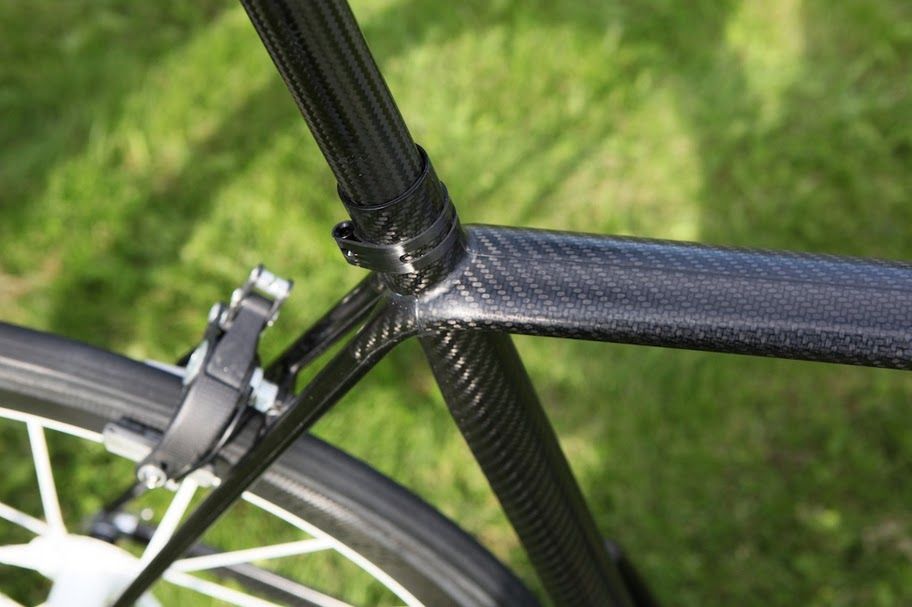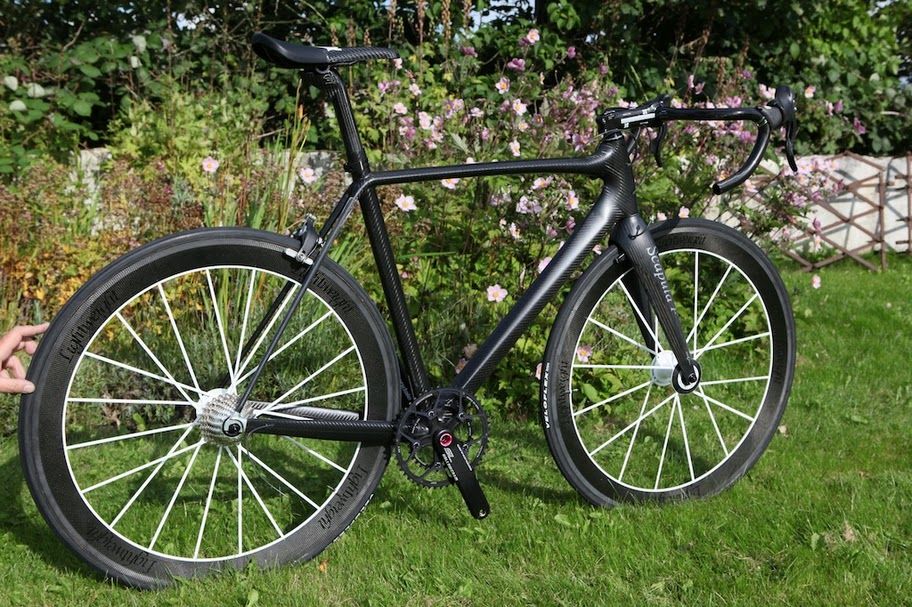 Frame 001 (size 56) straight out of the mold. Weight <850 g with headset.
Weight limit 150 kg.
Bespoke carbon layup avail with weights down to <700g
Bike above weighed in at 5420g complete.
Very lively feel, very comfy with amazing filtering of buzz due to advanced carbon/resin system.
Monocoque from carbon mould.
we will be in German Carbon Group stand at Eurobike & with Lightweight on demo day.