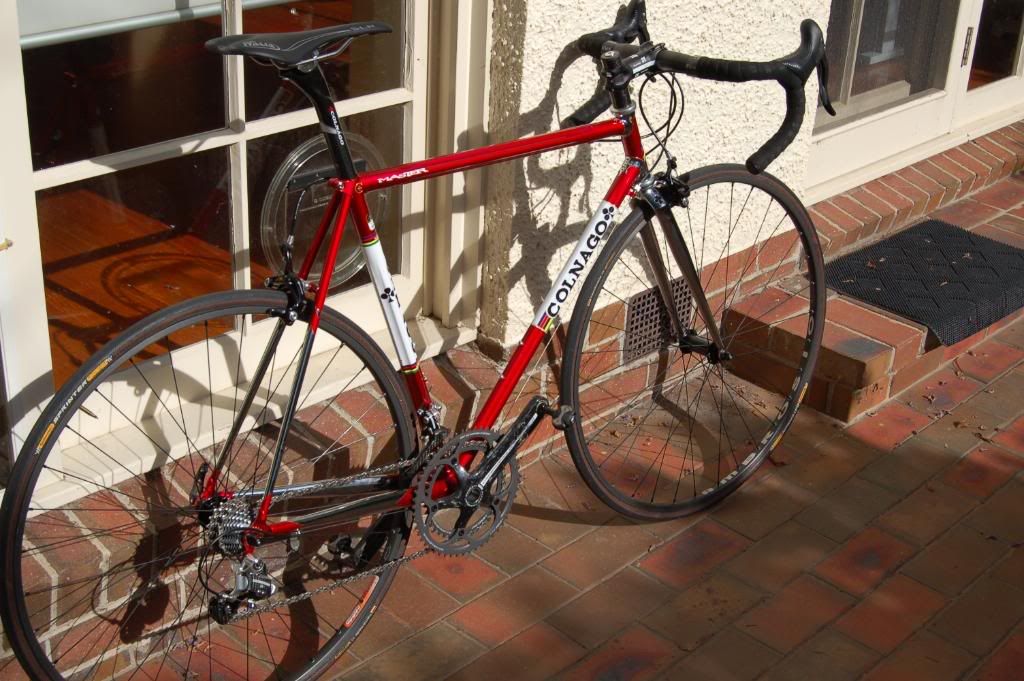 ambrosio/record/dt comp/alloy nipples.
i think the set came to nearly dead on 1500g, but i wasnt that concerned with weight (total bike is 7.92kg though, 17.4lb) the guy who built them up for me prefers them over the low profile edge rims (he builds the wheels for the oz distro of edge).
im roughly 175lb and they are plenty stiff and i have no worries about the strength of them. they are really an excellent set of wheels.
(excuse the bar angle in the photo)