Listed as around 190 grams for the 44cm. Anyone like these? -Thanks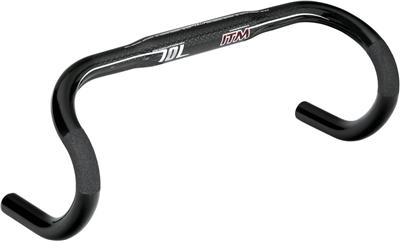 ---
I have used the 101 classic this year.
It's lighter and stiffer than the Ritchey WCS Carbon Classic i used before, but the classic shape is not identical to Ritchey, and I can't mount the Campa Ergopowers as high as I would have liked. So I have to rotate the bar to get the Ergopowers level to the ground.
---
---
I have these bars in the classic bend and the weight is 184 grams per my scale. If you mount the levers with the tips even with the bottom of the drops it is easy to get the levers parallel to the ground. I point the drops at my rear brake and the levers actually angle up a few degrees. Sorry, I don't have any pics of the set up.
---
---
Do you use Campa levers? If I put the levers higher they start to follow the curve and point out.
---
---
---
I mounted my ergos as high as I could. Like LAN said, they start to follow the curve and point out if I rise them more. My 101 bar weighed 192g size 44 (o-o).
---
Similar Topics

Replies
Views

Last post