Is there a way to change the angle of the shifter paddle your sram mechanical rear tt shifter?
I want to race timetrials under uci regulations this summer and therefore my shifter has to be within 10 cm of my elbow pad in terms of height.
on the front (left) shitfer you can just turn it by 30 degree increments which allows for a perfectly flat lever on pretty much every handlebar .
On the rear shifter (right) this is not possible and i would like to know if there is a way to still turn the lever forwards/down a bit so i can keep my elbow pads low. 
There still is about 90 degrees left when the lever is in the lowest position, so maybe it's possible to turn the internals within the paddle. Another way to reduce the height of the shifter is just installing it upside down but this means cabling will be a mess. a
Has anyone got any advice/suggestions ?
 this is the rear shifter in the easiest gear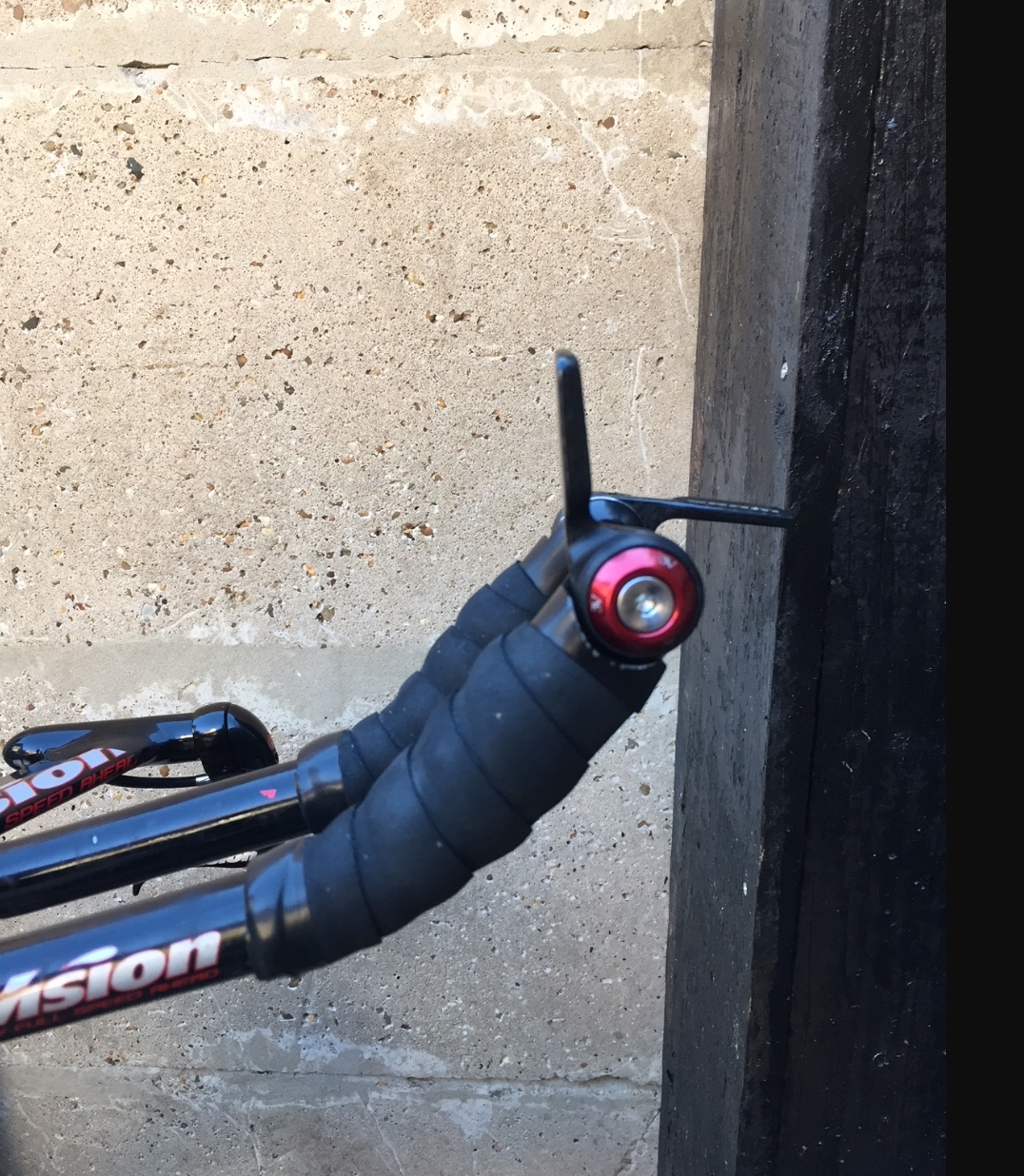 and this is the rear shifter in the hardest gear.