Hello all,
Long time no type, but here goes.
I have a Selle SMP Dynamic Saddle that I find very Comfortable.
The issue I have is when I want to use the little Ass Saver mudguard.
(as is can get a little wet in Northern Ireland)
The rear logo below the saddle (as below) gets in the way.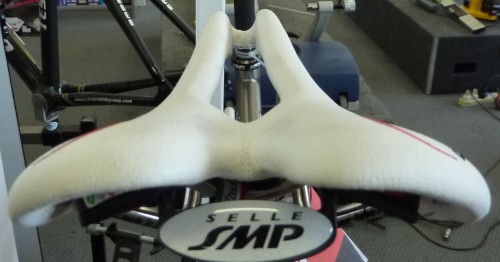 Question is, am I able to cut off this logo with out affecting the performance of the saddle.
It doesn't look to be doing anything, apart from displaying the brand.
Alan