Recently I've got the chance to buy for a good price a Supersix HM 2016 fork for my 2014 S6 HM frameset.
May be you already know this 2016 fork is so much lighter than previous model, 260 grams instead of 320 grams, with almost same steerer length, and it has crown race integrated on the carbon.
During the assembly I've discovered that the new fork needs like a shorter lower bearing to fit my frame, because the lower 1-1/4 bearing leaves a 2mm gap between fork and frame, definitely too much!
Do you know if exist some 1-1/4 lower bearings with same geometry but shorter, so with height of 5 or 6mm instead of 7mm? Any other solution?
Here some pics: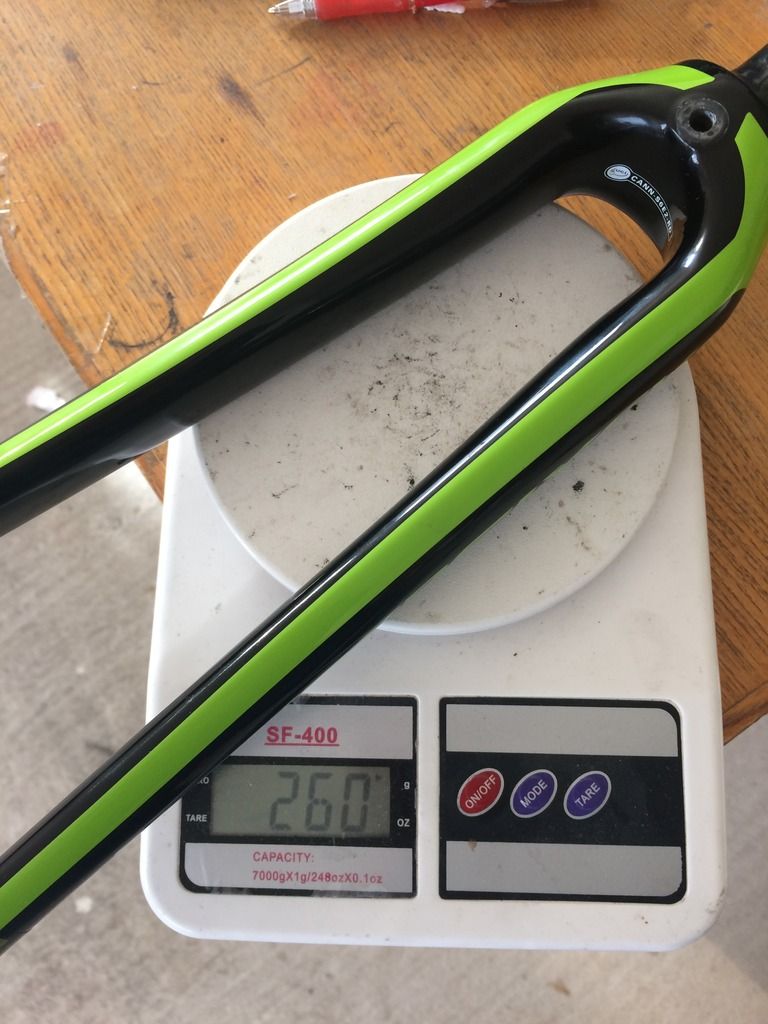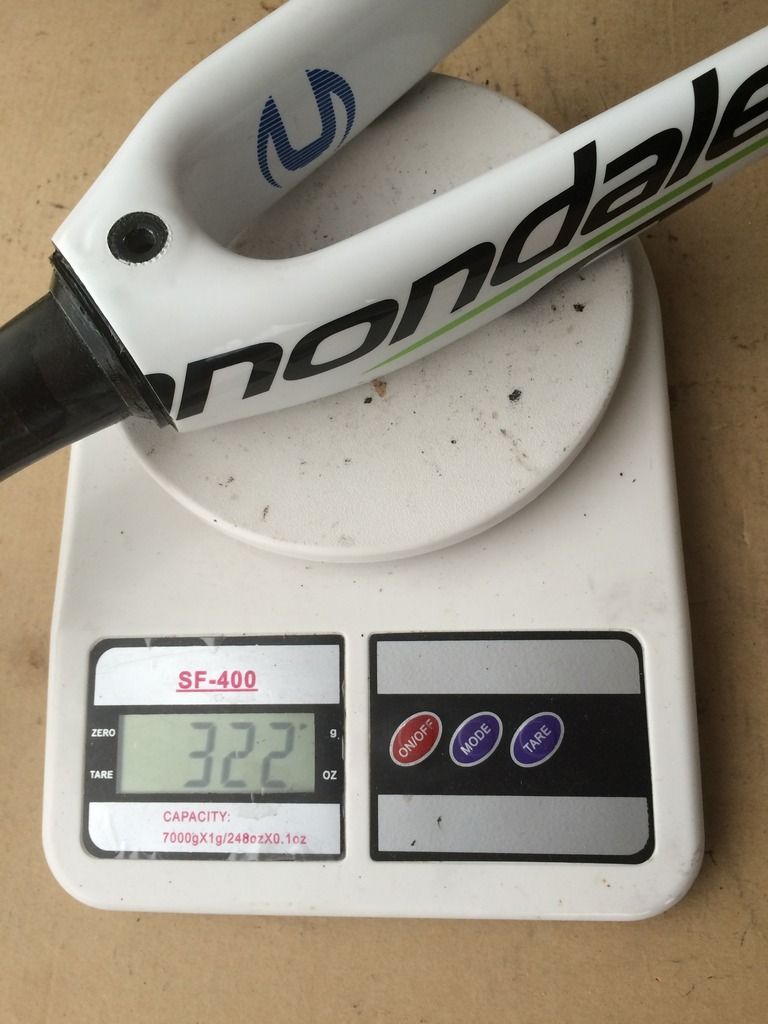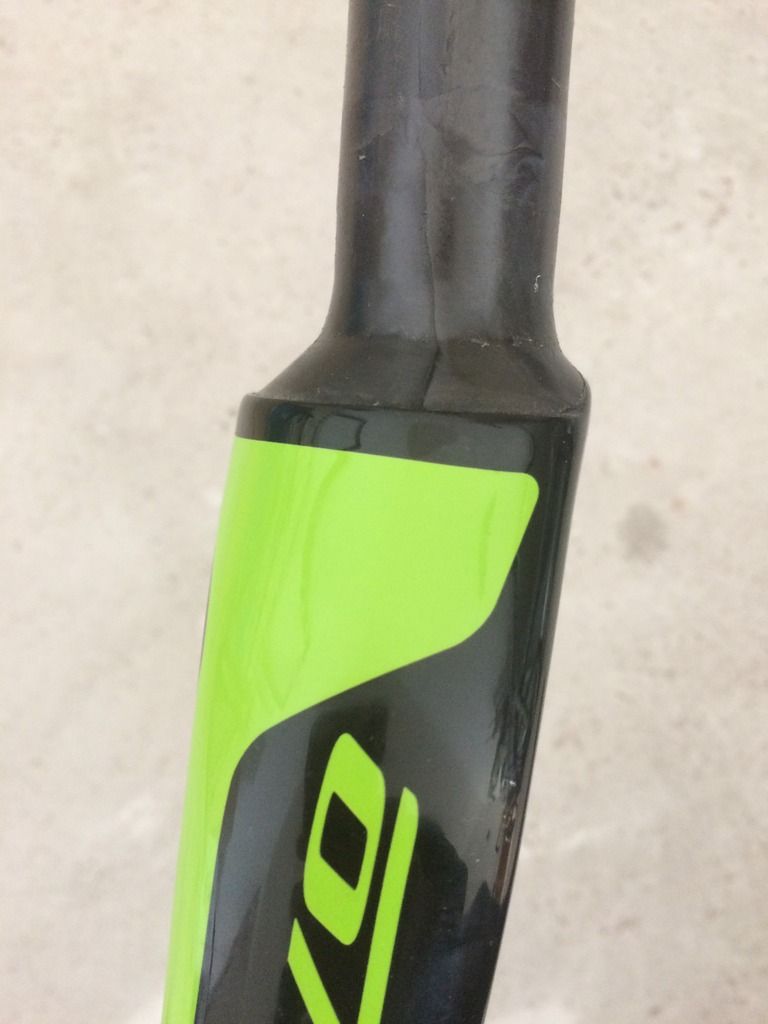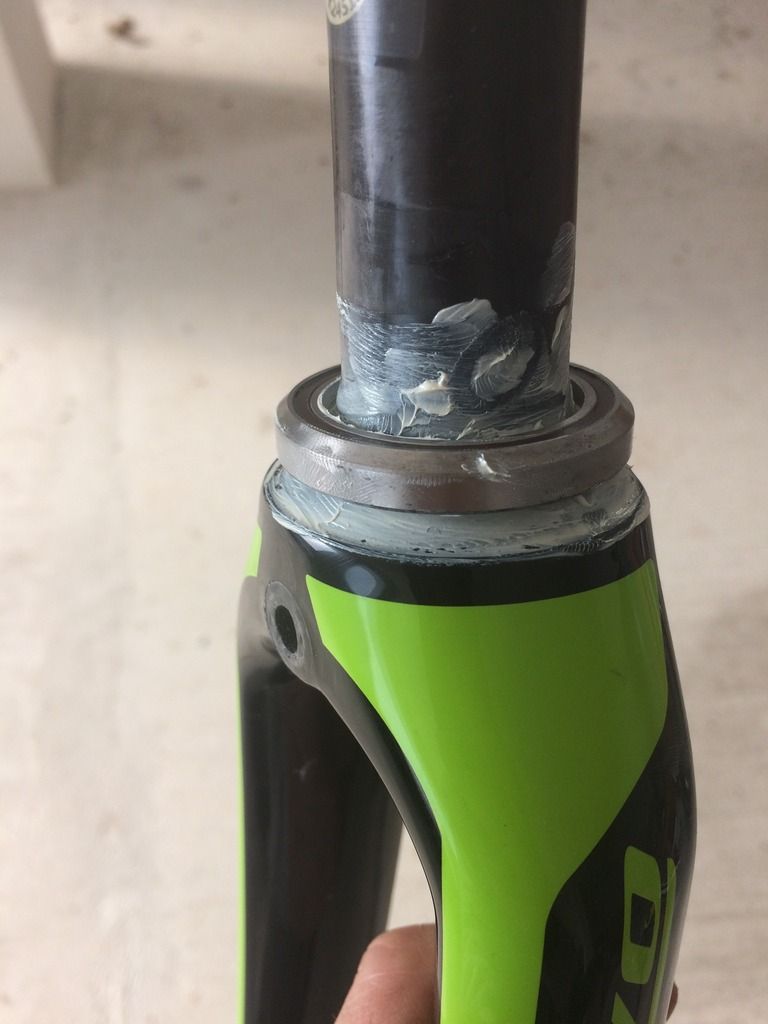 2mm gap with lower bearing on (and pressed):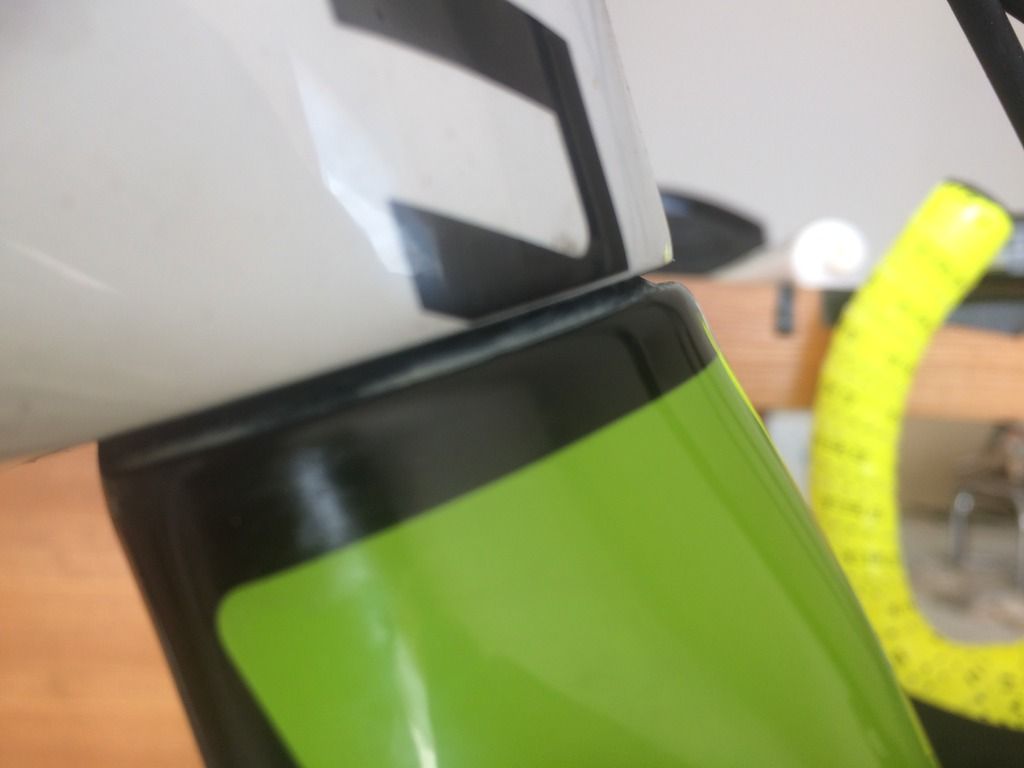 No gap without lower bearing (and maybe with a shorter lower bearing), just the rear side a lil bit open because the smaller size of the new fork.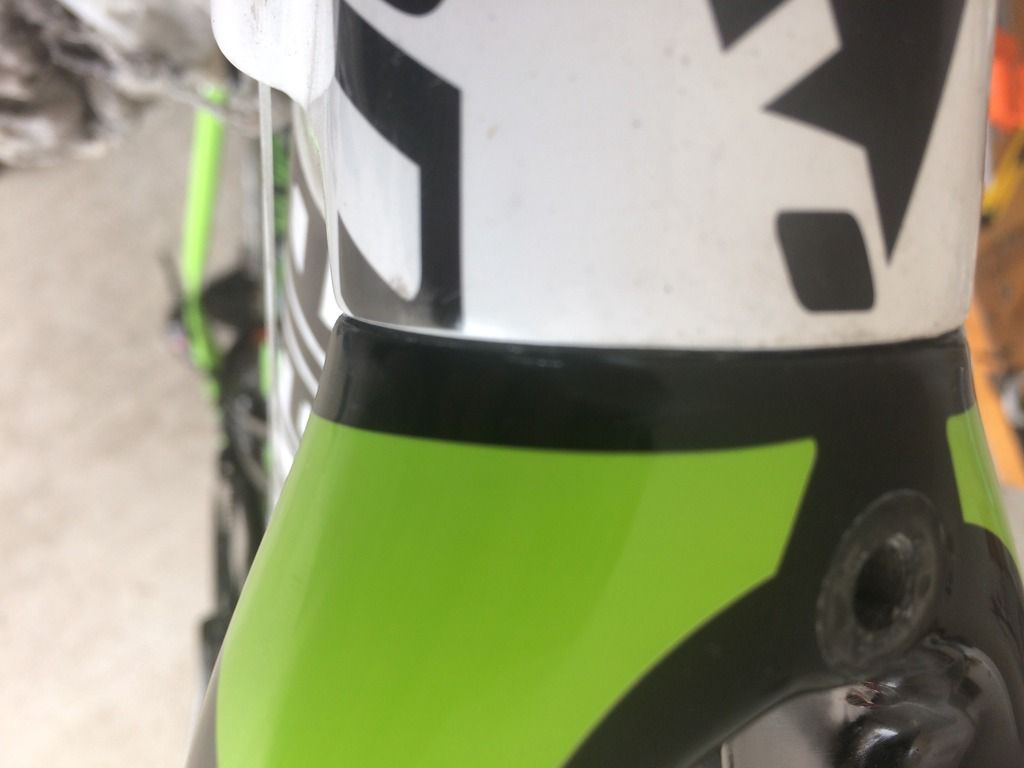 The new fork looks really nice with the frame, and I wouldn't care about that cannondale writing on the head tube missing on the fork..