Hello,
I'm looking for a new couple of carbon bottle cages (
10gr. or less
, but not too much expensive), on ebay I've found two interesting models:
First one is 10 grams, lightly more expensive than 2nd one, with recessed holes for bolt heads and/or for countersounk-head bolts (so no bottles will be scratched by head of bolts).

The second one is lighter being 6,5/7grams, with a better shape, but with no recessed holes so looks like bottles could be scratched by the heads of two bolts.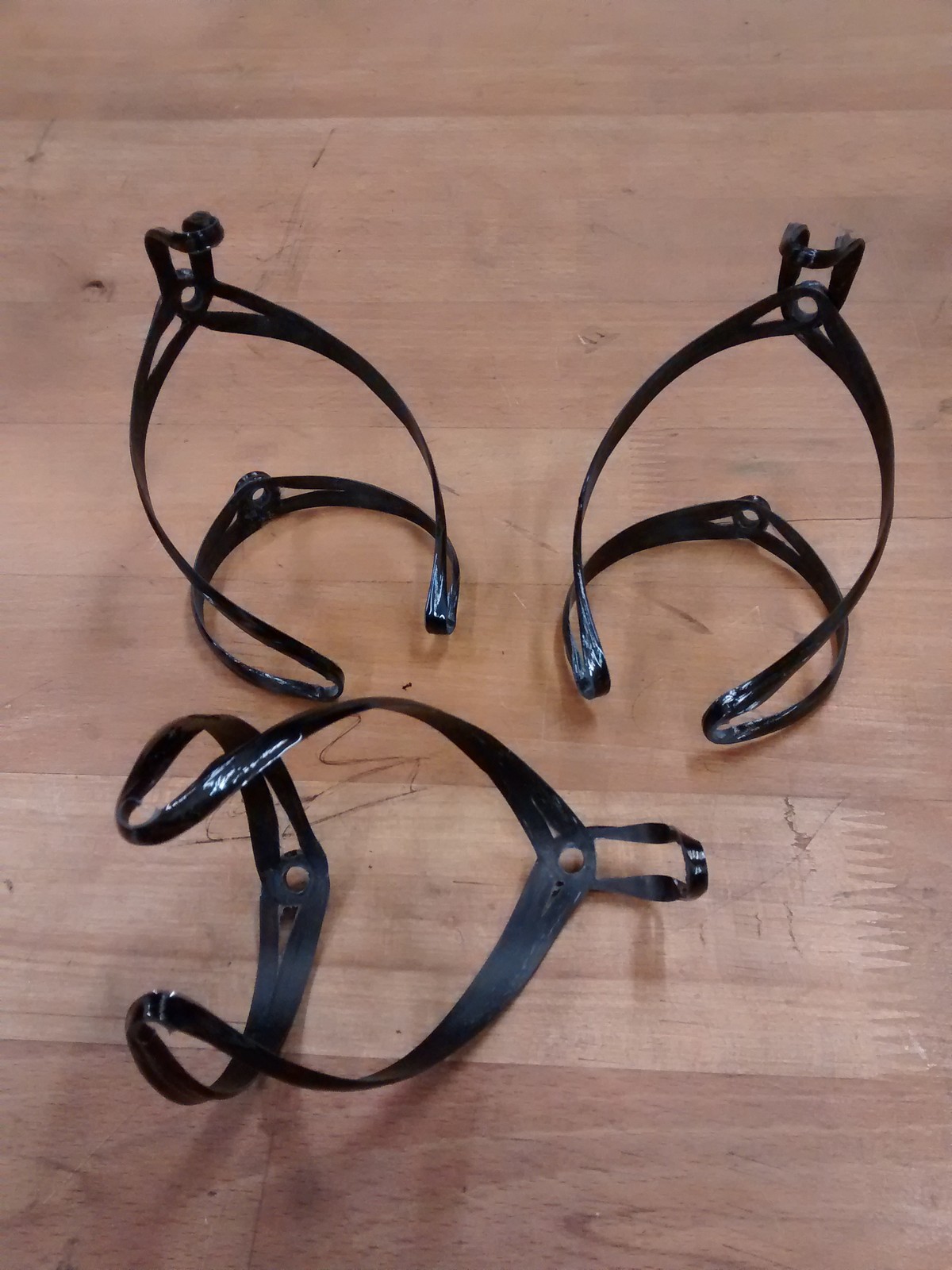 Any feedback of any of them? which one would you buy?