The next project has landed...I will try a makeover of the STIs for my road bike
I bought a pile of STI parts from a guy, who did took apart his lever, because of huge shifting problems
I did sort the parts and puzzled some time...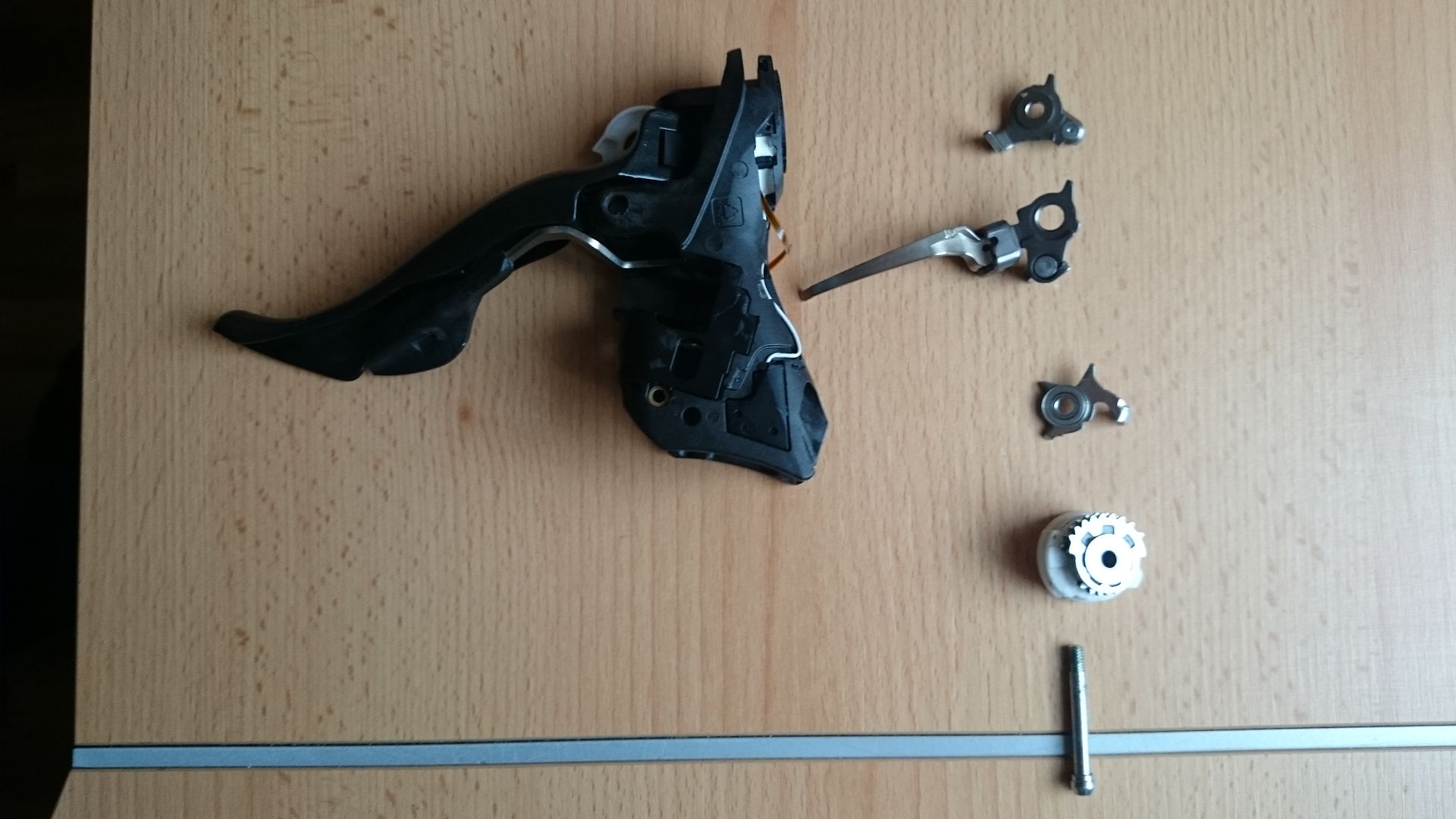 ...what a surprise...he did not send all the parts
So I got in contact with him again and he send me all the missing parts. Not just 2 springs, some smaler pieces too.
Yesterday they did arrive finaly
IT IS ALIVE!!! muuuhaha
The new project is born!
This winter I will try to change some internal parts and maybe the overall look of the 7900 STI
Please help me...I´m still looking for the left hand STI...very cheep...maybe one of the european members can help me out