Why? Because I like orange a lot and my team kit is white, navy and orange. Here are the current front runners:
Sidi Kaos
Northwave Extreme Tech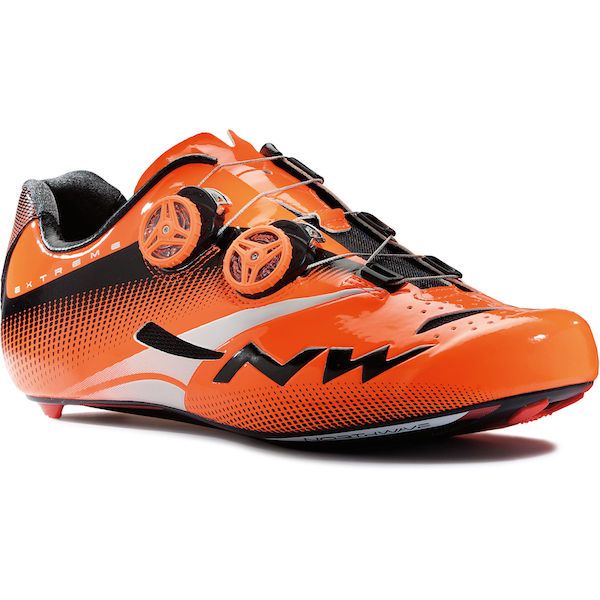 Gaerne G.Chrono
Vittoria Ikon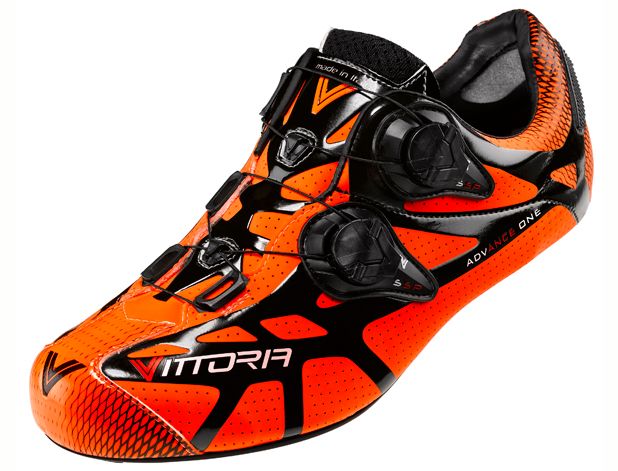 My local shop carries Sidi and Northwave, and I've already tried on the previous version of the Extreme Tech and it was very comfortable. I've never had good luck with Sidi (I've tried the Genius line, Ergo 3's and Wires), as my heel always seems to slip out of the heel cup. There are no shops around me that carry either Vittoria or Gaerne shoes. So with that, I have two questions:
1) Are there any orange road shoes that I'm missing?
2) What are people's opinions or firsthand experiences with any of the shoes that I've listed? The Kaos and Ikon are new, so I'm not expecting too many firsthand reviews. The G.Chrono looks to be re-designed slightly, but all the reviews I can find of the previous iteration are positive. The Extreme Techs now have a double Boa (sorry, SLW2), but don't look too different from the ones that I've tried on.