Hey guys, I am trying to find which asian manufacturer/open mold frame these are coming from.
If it is open mold, it should be available unbranded somewhere? I don't see if listed on any of the sellers like Dengfu or Hongfu (fm015 looks similar but seat stays are very different), nor can I find it on any of the other common direct from manufacturer sites. Does anyone have an idea who is the true manufacturer of this frame? Any other frames out there that match this one being sold under different brand? I've read element six is same but it looks slightly different to me. Pedal Force doesn't have my size and they don't plan on restocking the QS3 anymore (per email with PF a few months ago).
Examples, Kyklos Featherweight vs Ritte Bosberg: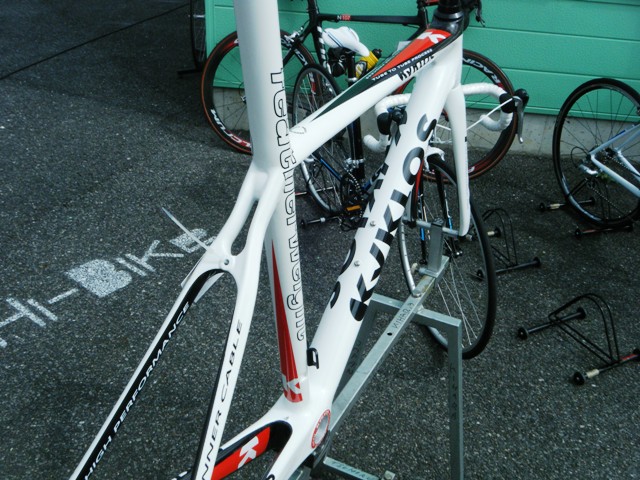 The seat stay junction appears dead match for Ritte/Kyklos. You can see that sometimes the cables are mounted external and other times internal but otherwise the frames appear same. I believe the first versions were external while later internal.
Ritte's geo chart even looks similar to one of the pics from the Chinese manufacturers: