When an accident happens. Carbon gets repaired.
Posted: Sat Jan 05, 2013 1:54 pm
Last September I was traveling with a friend to an end of the year tt championship in his car. Both of our bikes were on top attached to a well known roof rack companies rack. As we passed a semi the turbulence pull my bike free of the fork mount. FWIW the rack company replaced the fork mount that my bike was mounted to because they said it was defective. My friend did file a claim back in September when this occurred to see what they would do about the damage. They have not decided yet as of today but I hope they do the right thing since they knew the rack was defective. Worst case is I do have my bike back!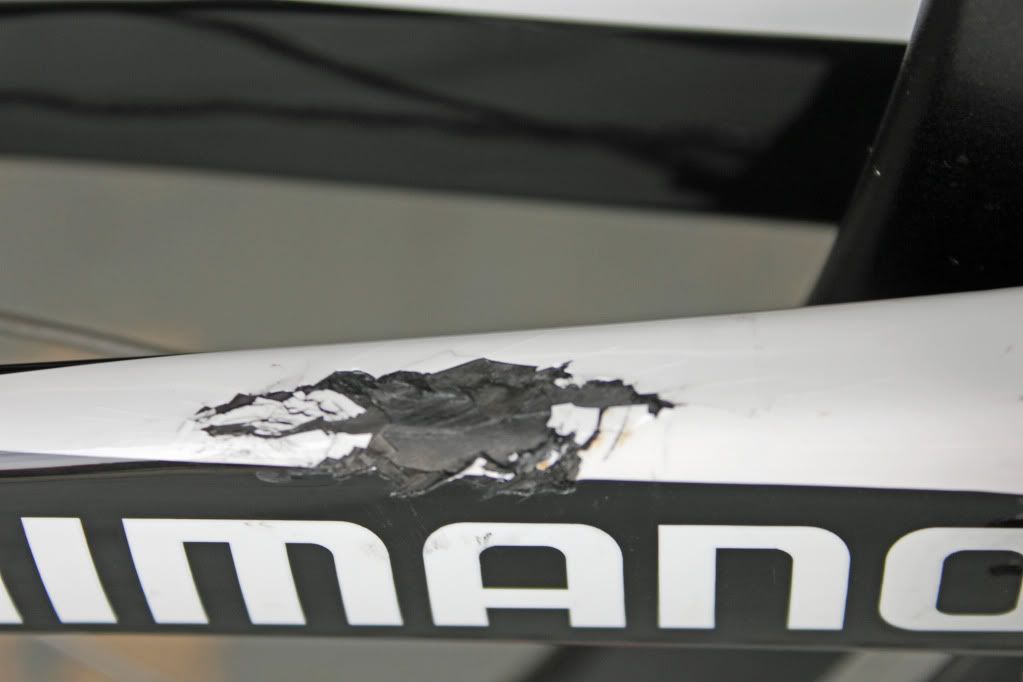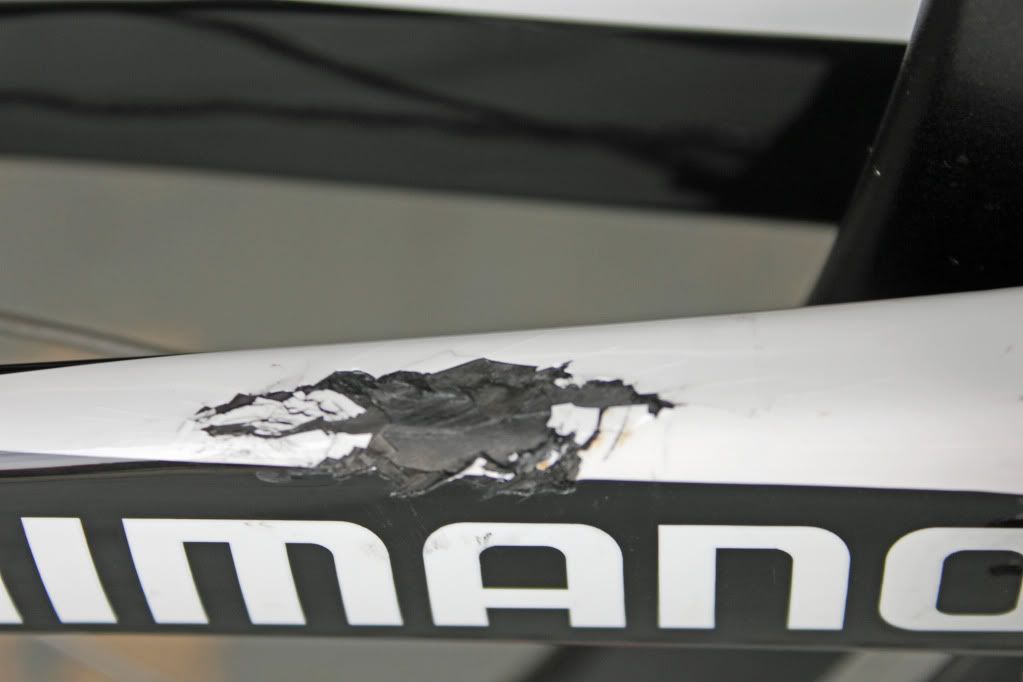 Stopping the car as quick as we could we hopped out to inspect and right my bike. You can see the damage above. I was rather depressed at what I saw especially after I pushed on the area of damage and found the carbon to be soft. Needless to say I raced on it anyway and did another tt two days later since I was the end of my season.
I knew getting it repaired was the only option. I really love this bike and it fits me so well. So stripping it down I started sending emails to everyone that did carbon repair to get quotes. What I had requested from each was just a quote for repair and a quote for complete restoration. Every company I had asked to quote all were accomplished carbon repair shops that all had great references and did great work. I was in no hurry since I would not be back on this bike until March of this year starting to train for the time trial season so a quick turn around was not real important. All responded in a very timely manner with quotes that were all within range of each other in cost and time frame but one company stood out. Graham Adams from Ruckus Components responded that they would only do a complete restoration. They knew that they did not like the look of a just repaired frame and that ultimately I would not be really satisfied with my frame if it did not look like it did before the damage occurred. Graham also had mentioned on the phone that they studied the construction of the carbon and used the same construction method. This said to me that they had pride in their workmanship and I was sold. They were right.
It took me a while to ship off my frame since I was transitioning to a different position at work. Since I had committed to Ruckus doing the repair Graham kept in touch and I finally did ship the Scott to Ruckus. Graham shot be off an email letting me know my frame had arrived and then another when they started work on it. I did have one more request of Ruckus and that was to take pictures of the repair process so I could share them with anyone that might like to see how it was done.
Upon completion I was contacted again, payment was arranged and my frame was back off to me. Upon receiving it Ruckus took great care to pack it well to safely make the trip back.
Here are some pictures from the repair process:
Sanded down to get a better look at the damage: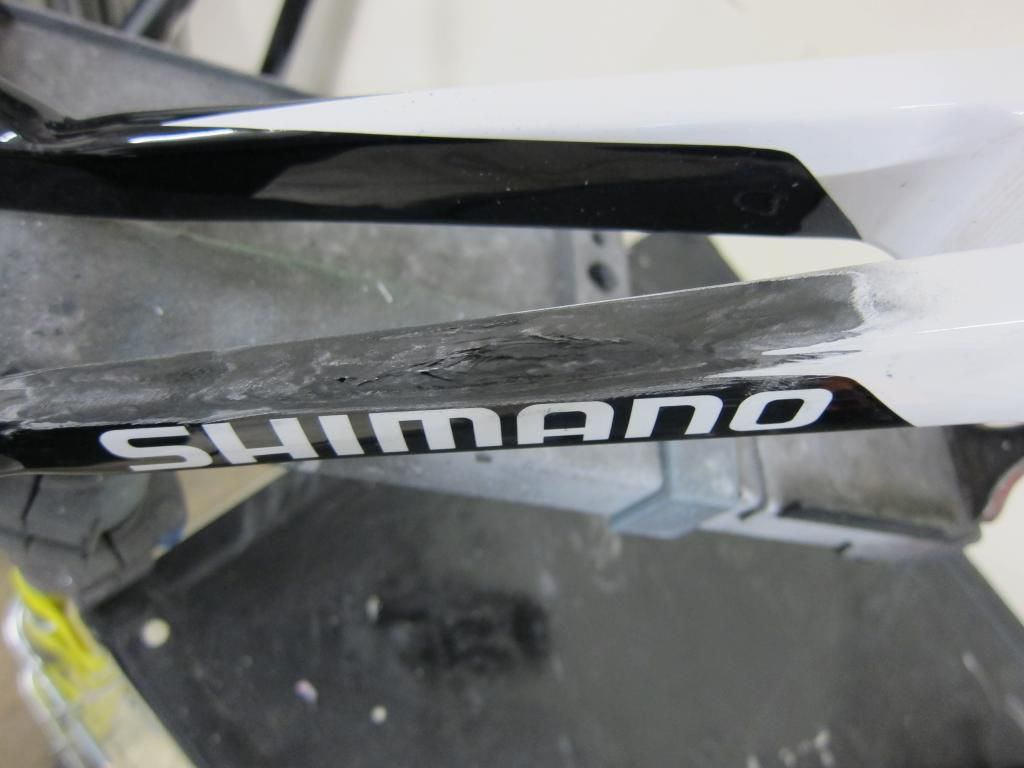 The removed layers from the damaged area.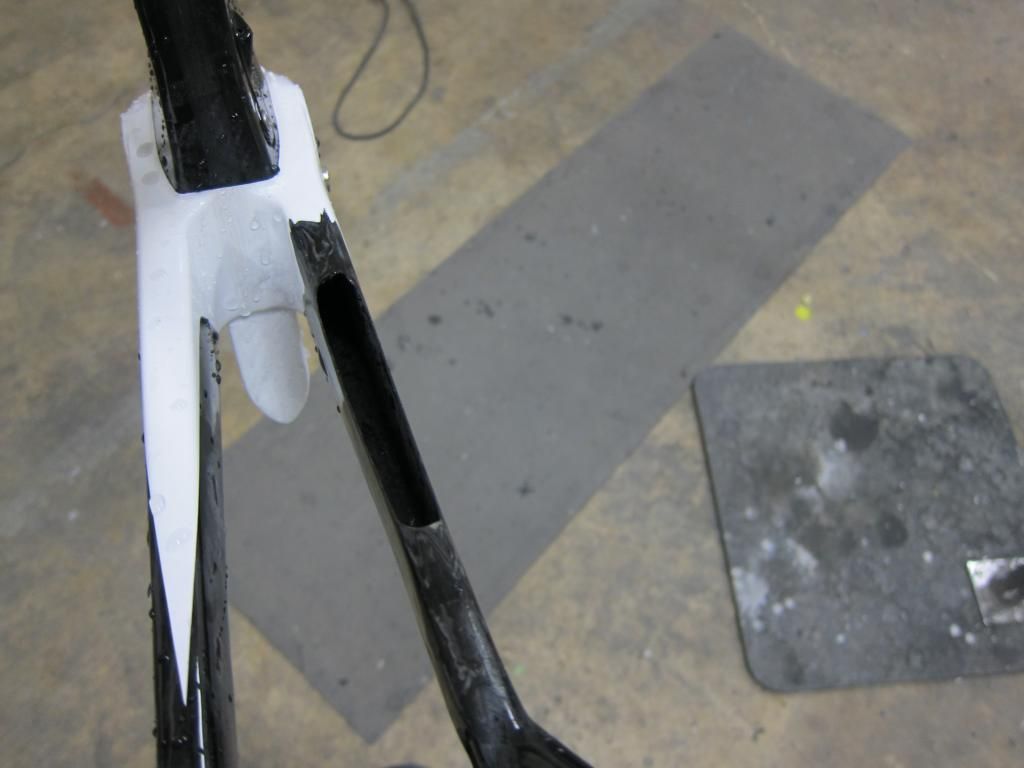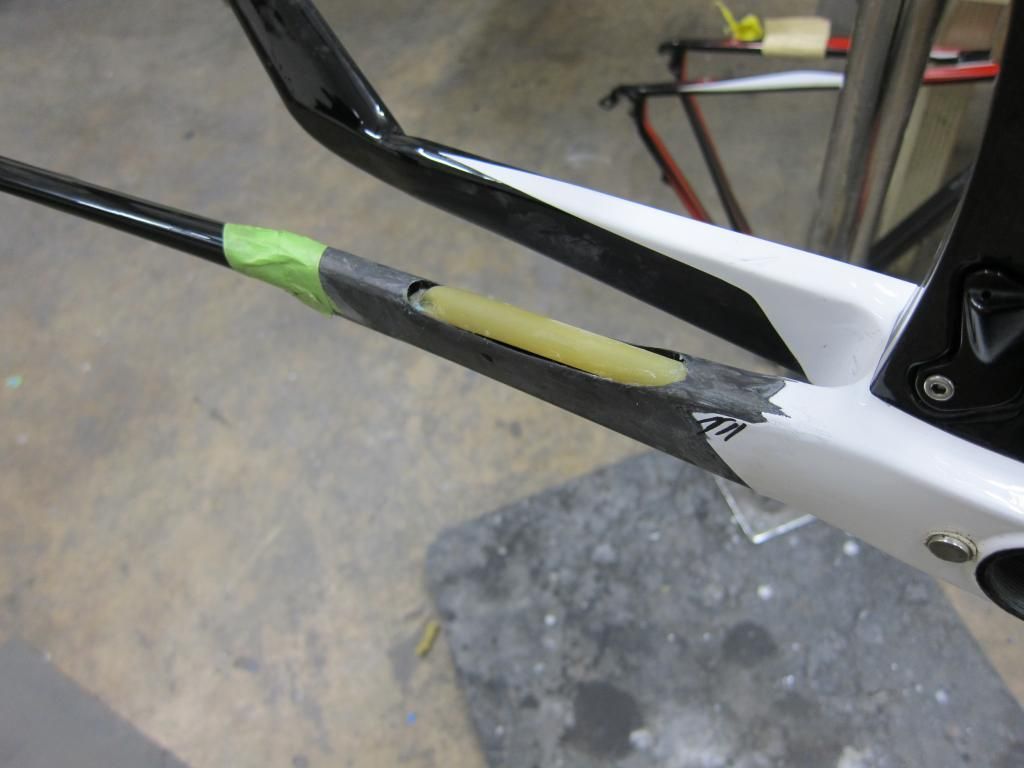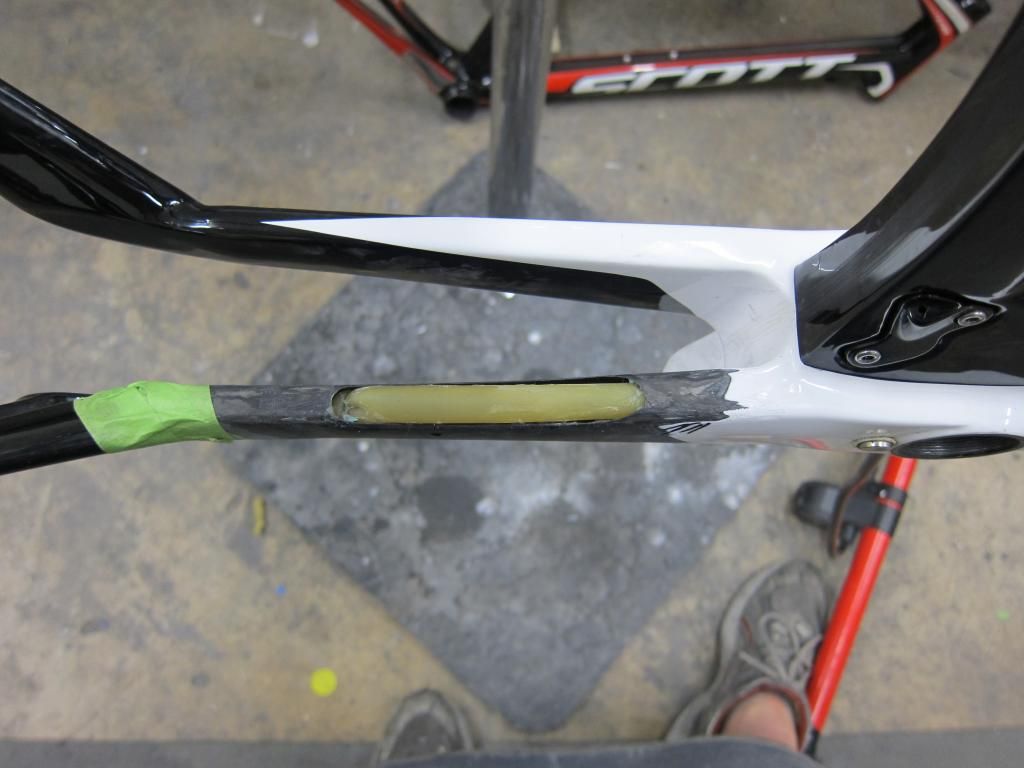 The best part is the frame is exactly like it was before it was damaged. While I run Campagnolo components on my tt bike I was amazed that they reproduced the Shimano logo perfectly.
Back home and repaired: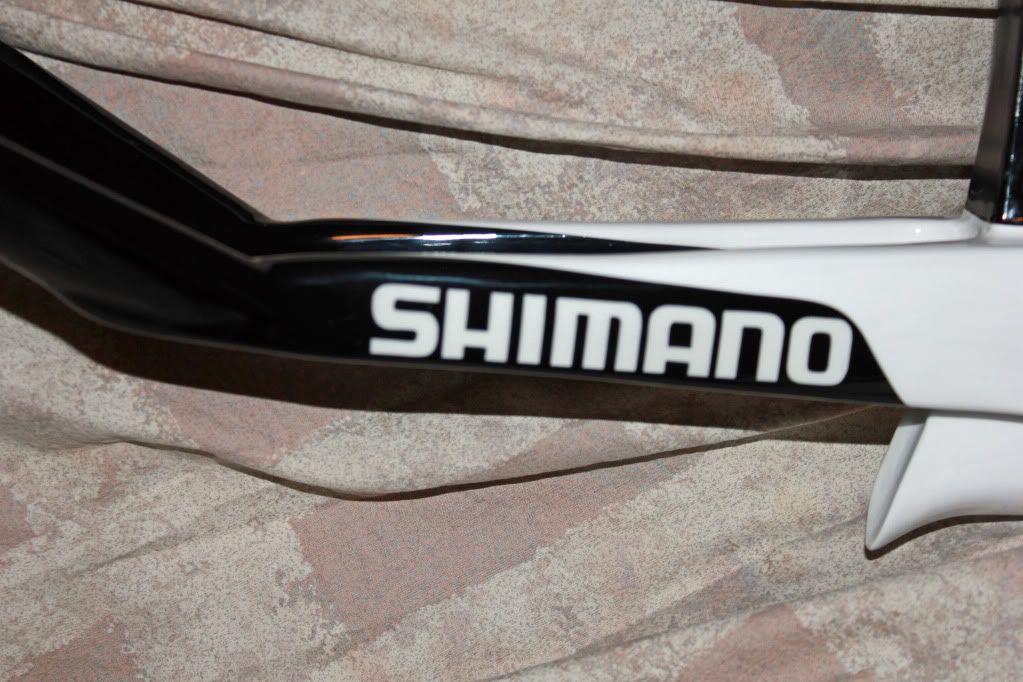 I have two things to do yet. The first is building the Scott back up. The second is to thank Sean and Graham from Ruckus for doing such a great job repairing my frame.