Just did another modification using a BlackOps seatpost:
http://kbcyclewerks.com/wp-content/uplo ... tpos11.jpg
Before: Original weight for 27.2/350mm on my scale was 190g.
Stock tube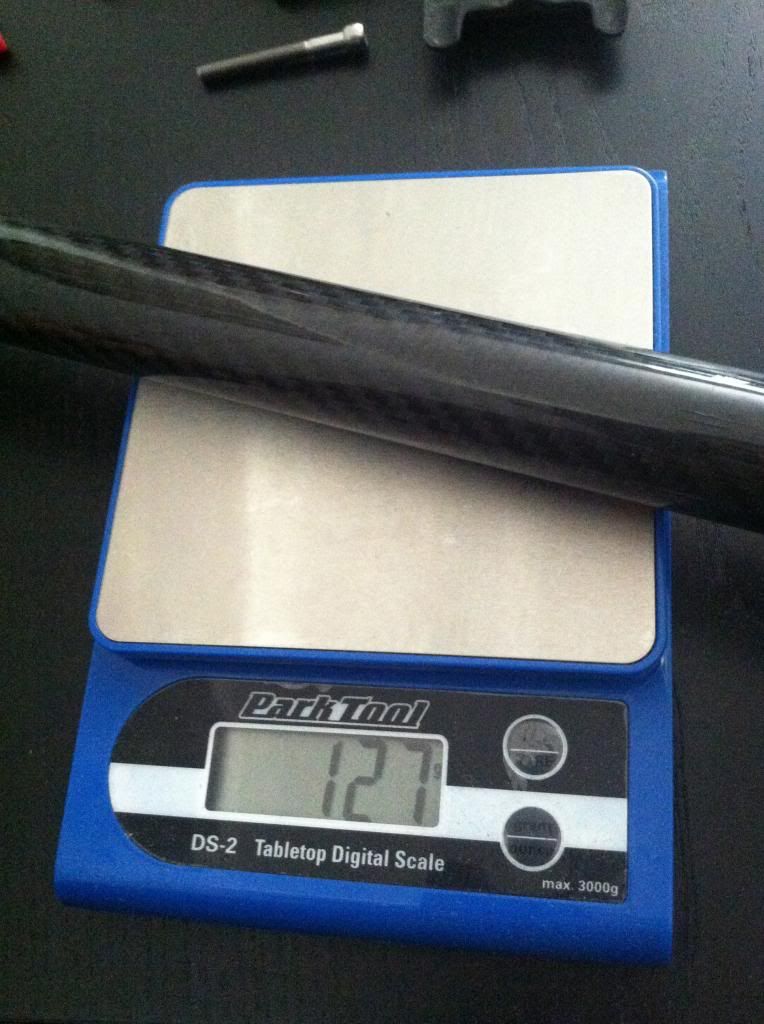 Stock craddle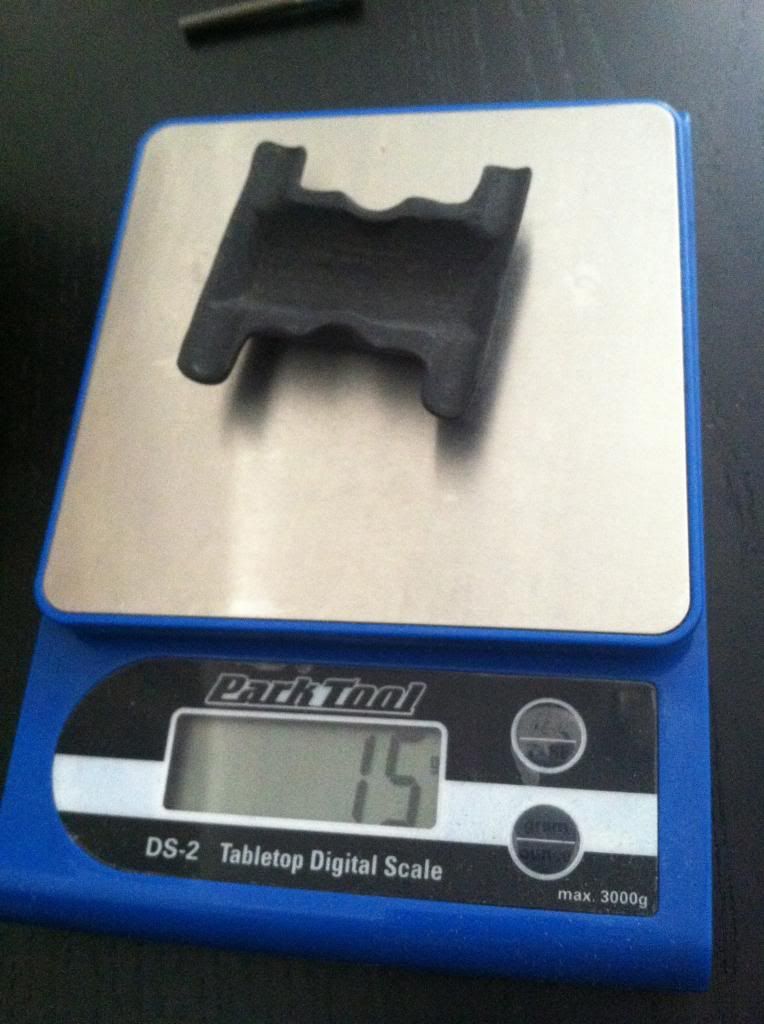 Stock Yokes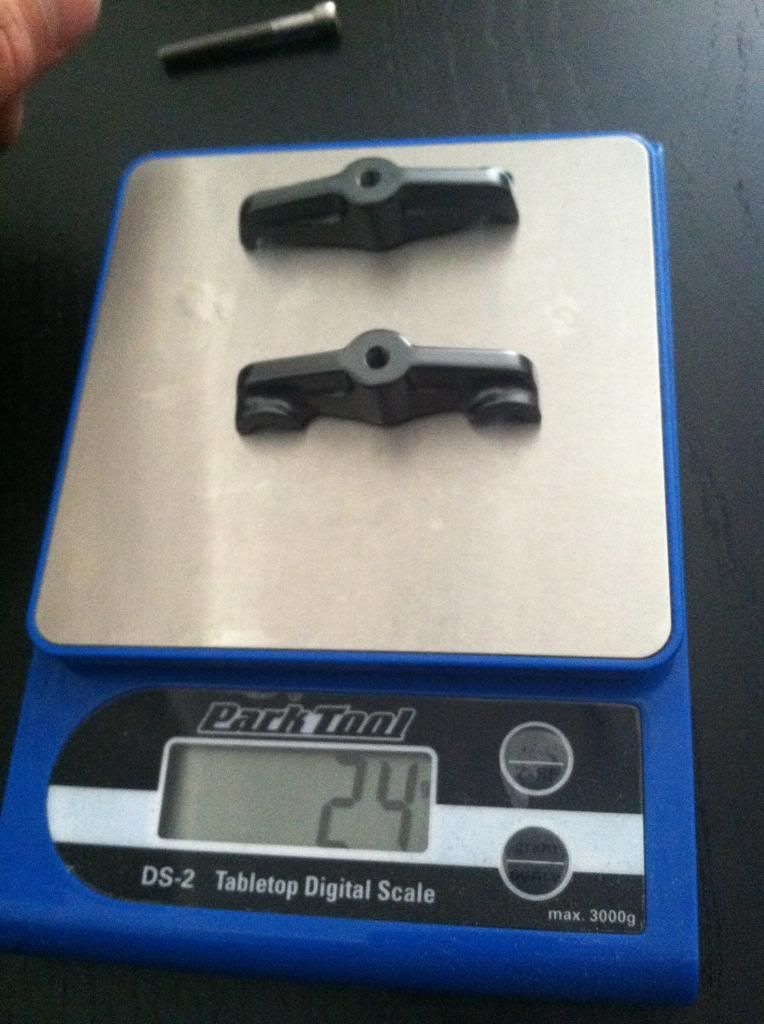 Stock Pin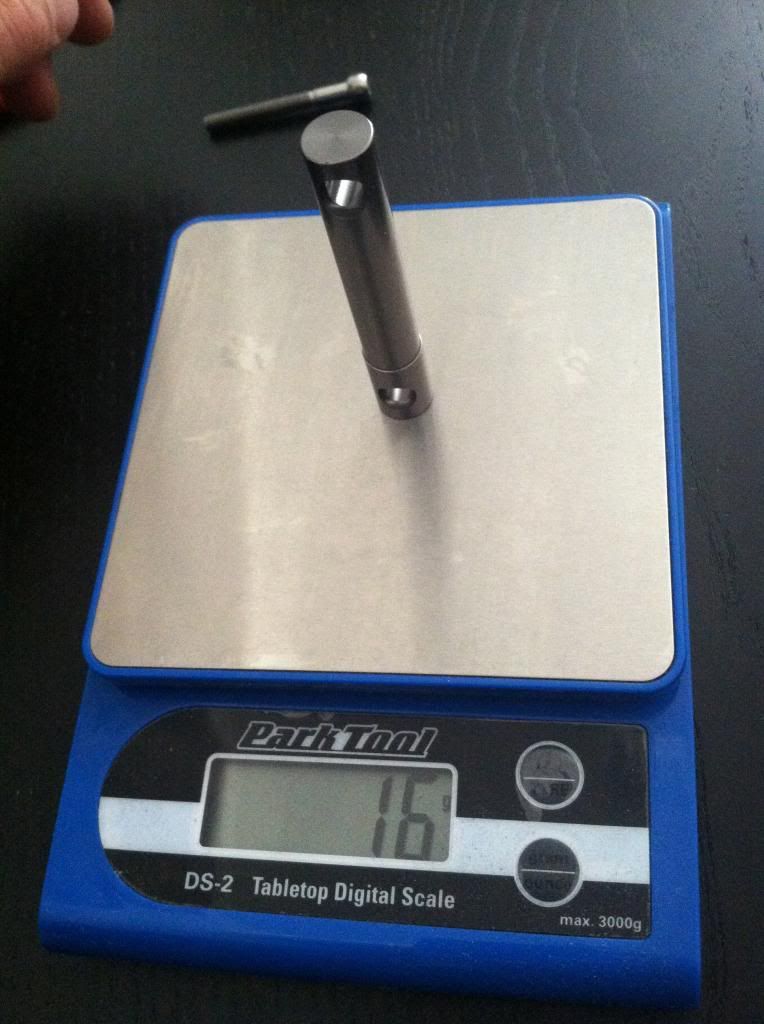 Ti Bolts
Major modification: Head was chopped (titanium hardware around and inside)...and I added an extra carbon tube inside the make it thicker before drilling, I used an leftover tip of Zipp Vuka extension bar and fitted just perfect inside! I used epoxy for maximum bonding.
AFTER: 146g
tube after mod: 104g
homemade craddle (carbon): 12g
China yokes: 12g
Homemade pin: 10g
same bolts:8g