Can someone help me identify this frame?
Posted: Sun Nov 11, 2012 7:23 am
I've picked up this frame: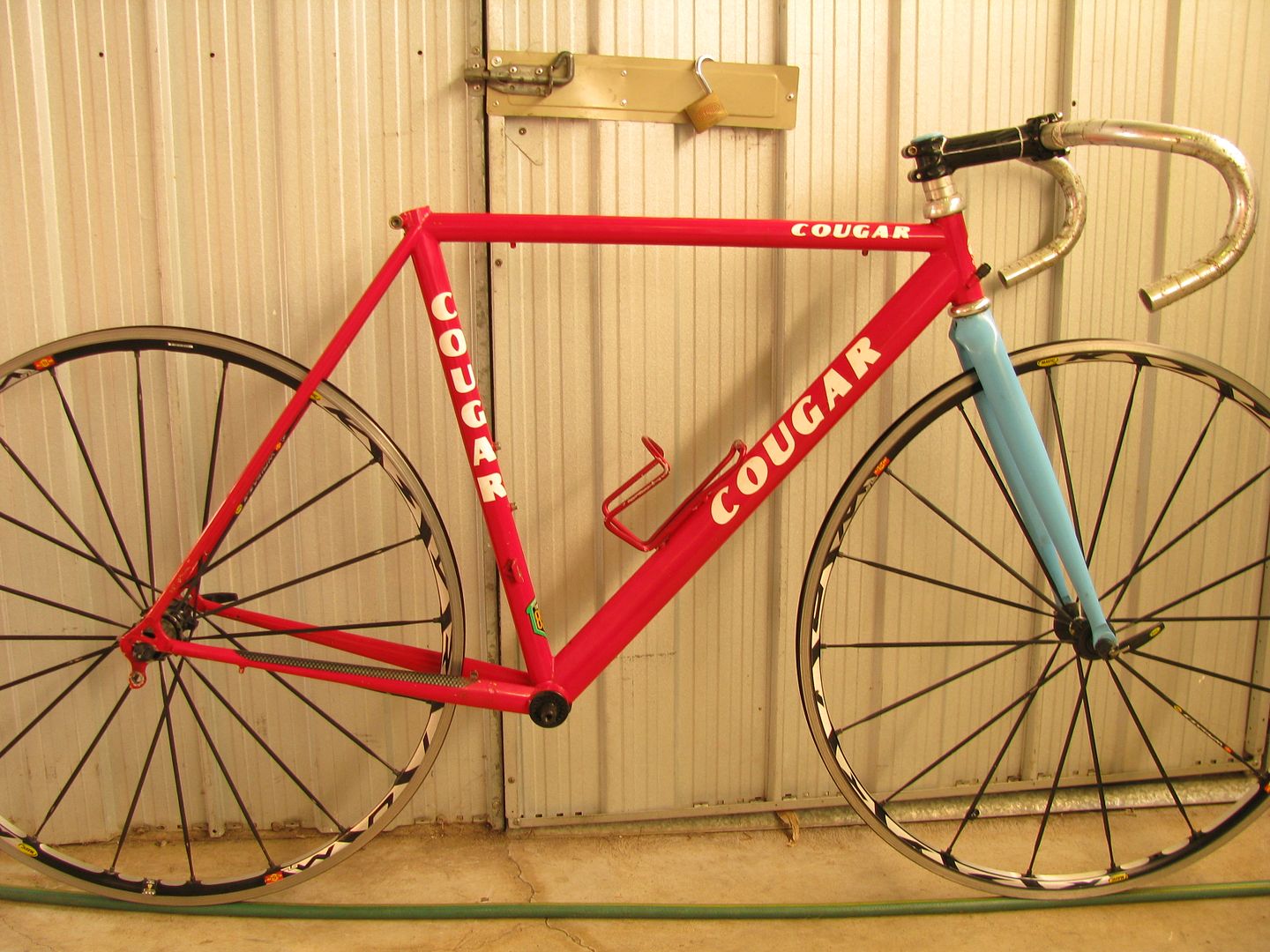 anyone know anything about it? It has a sticker that says reynolds 853 butted frame and stays and it will be over 5 years old, but that's all I can tell you. The forks are SUNN 1" aluminium straight power forks, I don't think they came with the frame, any info on that too?