Hi all,
Thinking of selling my Time to save up and buy a more modern bike. Was wondering if anyone could reccomend a good price to sell it for as I'm abit clueless as to its value, particularly the frame/forks/etc.
The spec is as follows:
Full Shimano 105 5600 Black
FSA Pro Carbon Chainset
Dura-Ace Octalink BB
ITM Triango Wing Bars
Prologo Zero Pas Gel Ti 1.4 Saddle
Zipp 404 Tubular Wheelset (2002 I think)
Open Corsa CX (R) and Conti Comp (F)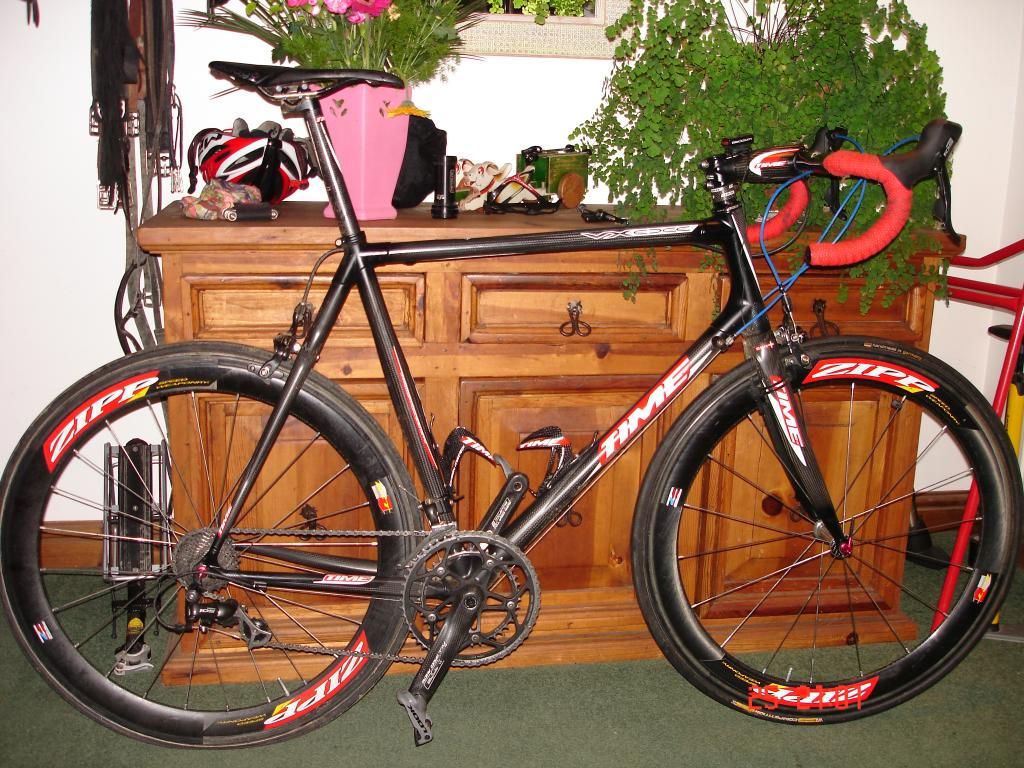 Any thoughts would be good!
Thanks in advance