Hi all,
Have been looking at going tubular for a while now and have finally saved enough pennies to buy myself a set of carbon tubulars. I've got about £700 to spend roughly. On new wheels only. Have only ever bought second hand before and quite like the idea of owning a set of wheels with perfect bearings and trueness!
So, anyway, I live in a fairly hilly area of North Devon so I'm opting for a lightweight wheel over aero, I'm currently running some 1650g 50mm Carbon Clinchers which I feel slow me up a lot on my rides because of the amount of inconsistent (gradient) climbs I do. They're also pretty cheap and nasty with far too much lateral flex for my liking.
The wheels I'm looking at are the (as in the title) Equinox RT 33+'s 2011 model. I've can get a set for £650ish (rrp£1700), they weigh in at 1300g for the set, have Japanese EZO bearings and nice stiff looking carbon spokes (12/16). The rims are made by Gigantex and I think the hubs are own brand too however I am not certain. My question is/questions are
; will these wheels perform well considering the price? Or will they be similar to any other Gigantex rimmed wheel with normal spokes and hubs. Could I get a lighter set of brand new wheels for a similar price? Any thoughts on these wheels would be nice before I drop the hammer.
Oh, heres some photos of the wheels, and a cheeky one of my current set-up.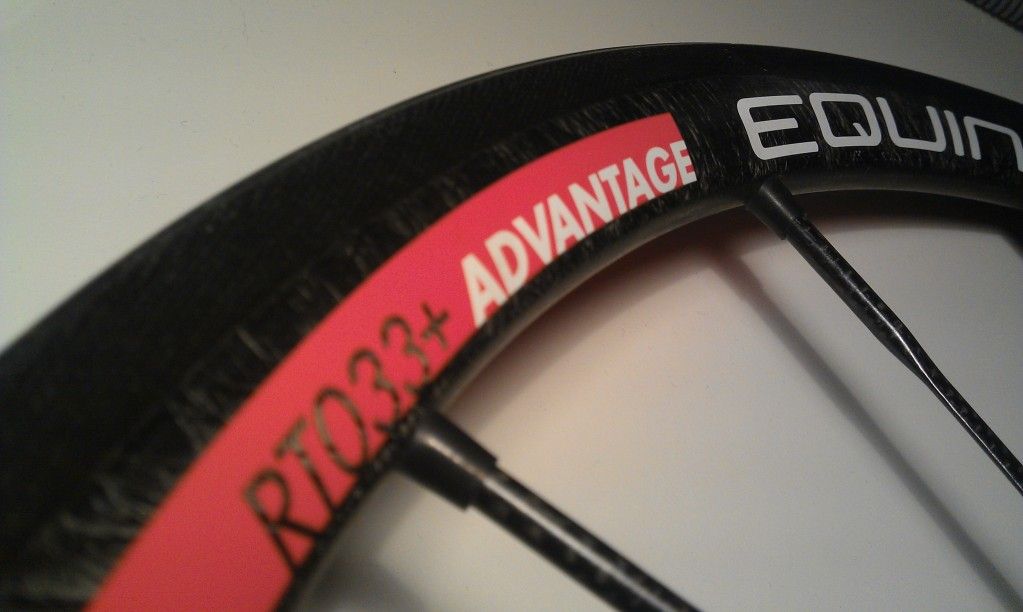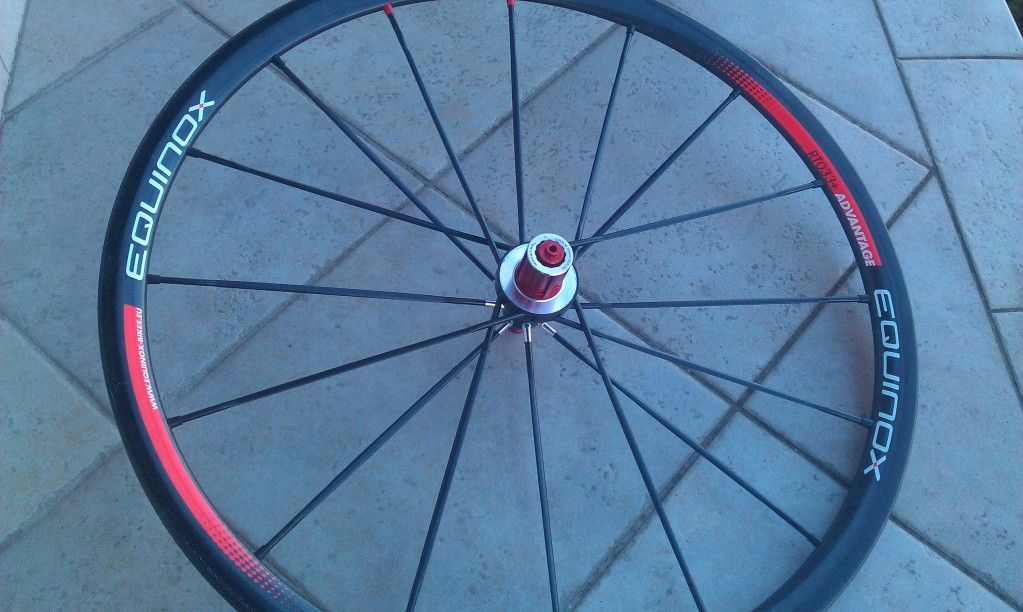 Thanks in advance for any responses!