@ HanSolo... You're just mad because Chewbacca has been hanging out with Yoda and me watching race videos. Plus Chewy said I groom him better than you ever did.
But seriously, I'm sorry to make you sick and offend. Aim this at my avatar...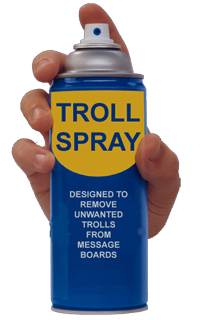 I totally understand David; sometimes I take my frustration out on equipment. The last tennis racquet I smashed is hanging on my wall to remind me that I can't afford to lose 200+ dollars because of my temper. Now if David threw his bike hitting an innocent bystander, that's another story.
(this part was written to keep on topic so I don't truly become a troll)