On the one hand, you have David Millar getting a mother of a friend to modify his Cofidis skin suit to have no folds (before he won the prologue the next day, winning the yellow jersey).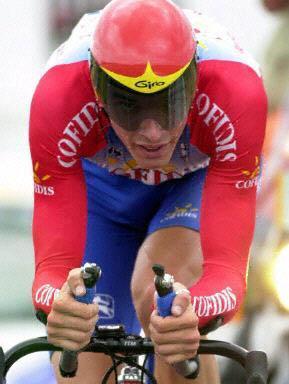 On the other hand, you find stuff like this: Emma Pooley winning 3 climbing stages in this year's Giro Rosa, two of them wearing this GPM jersey:
What's up with that??? The organizers couldn't even provide a jersey to fit a small woman?