I picked up a set of Velo Orange fenders being not satisfied with the aesthetics of most options out there.
But they're going to be a bear to make fit in my frame with its much more race oriented clearances.
I've been running one of these Woody's Fenders for a couple years despite having to replace the bracket regularly: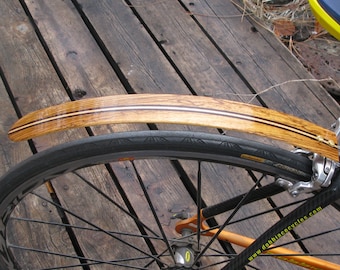 I'll be back with true weights in a bit.
What have you found that you like, and how much do they weigh?