Whats your commuter bike weigh?
Posted: Wed Apr 13, 2016 7:43 pm
Lets get it going.
Photo of the bike as weighed required if not on the scale in the photo, and any relevant specs you want to specify.
Entry #1. Cheap commuter build, not WW but not too bad considering.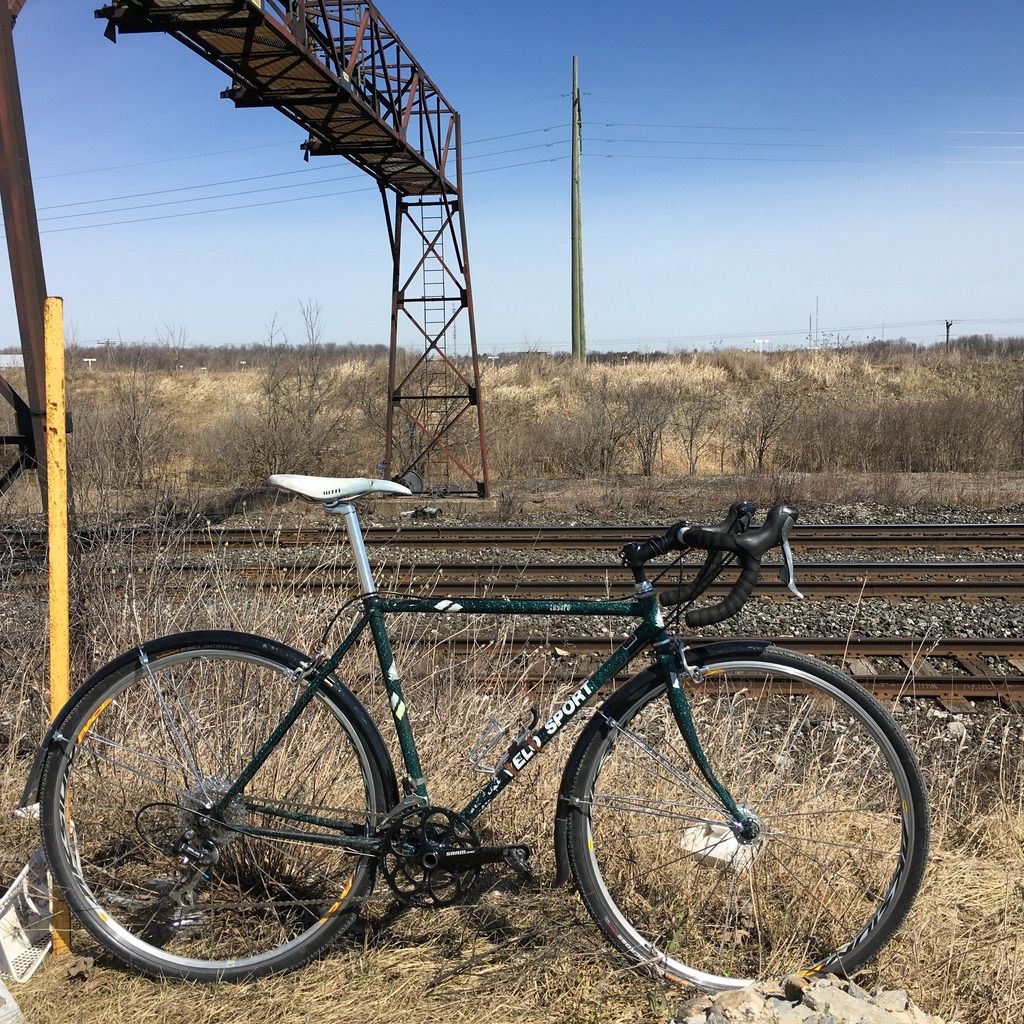 Weight as pictured: 27.0 lbs.
Specs:
cheap steel frame
cheap heavy alloy post
steel quill stem adapter
Aksium Race wheelset
Continental Cyclocross Speed "35c" tires (measure 32c)
11-34 shimano cassette
shimano 105 10s levers
sram rival crank
axiom fenders
Going to change out to a 200g saddle from the 270g unit on there now and change to some modern brake calipers (in the mail) but im not looking to do much more work as it sits.
Going to be building a new alloy frame to put these components on, hopefully with some kind of carbon fork to lighten everything up.