Moderator: Moderator Team
---
---
Posts: 83
Joined: Sat Nov 03, 2018 11:04 pm
Location: Massachusetts
Pratt is a local steel frame builder in PVD RI, Maybe one day I'll order a frame from him. There's something about the aesthetics of a steel bike I really enjoy.
2018 Specialized Tarmac Expert Sl5
---
Rather than doing the General Motors method as I call it. Getting the newest cause your 3 year old is not visually in vogue with current astectics, tossing coin galore out. A custom frame amortizes out IMO to be cheaper in the long run.
Now nothing wrong with the above mentioned buying mode/method, don't misunderstand.
But my 2000 Carl Strong Road frame was 1000.00 and still used and in VG condition. It was a 9 speed, then 10 speed Dura ace for 13+ years as my every day bike. Then when I go into plastic bikes it got ENO hubbed and was a SS for next year. it is currently in limbo as a triple and not used much I confess 19 years later. Thrill is gone perhaps, but more likely I have so much other nice inventory [sickness] it just gets little love anymore. It is 19 years old and still going Strong.
Steel Powder coated Columbus, 588mm Top tube
and it was and still is 3.75 lb.

Just wanted to make the point about amortizing the cost on a custom. You are not likey to sell it off once you know your size requirements intimately, resale on customs a no go! In fact I suggest not spending on custom until you have evolved and KNOW what constitutes a permanent fit/position for ones self. IMO that take 10k of staying on a bike....

Only issue in this case is what Stack was for me 20 years ago, 4-1/2" saddle to bar drop over and gone @ 62 now. So a HT spacer that lifts the top HS 2CM and a positive rise stem for the SS mode the old Strong for city mode. Deep drops for any hammering.

I have taken it out on 30 mile club rides as shown, lived in the drops and pushed my FTP to stay on the front with a few geared faster guys.

Then I slept for 2 days from the exhaustion.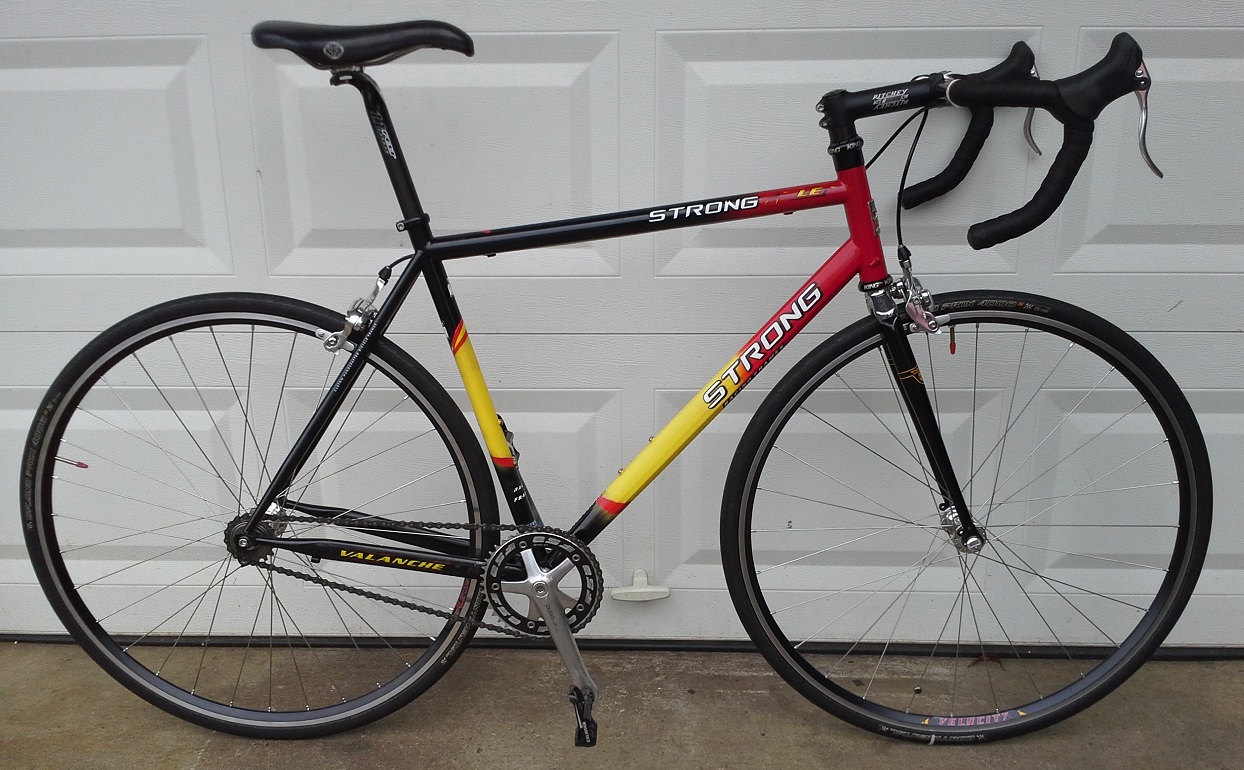 ---
"It's not the destination...it's the ride!"
---
---