Hey, along the lines of a couple of other one make threads, how about a Canyon thread.........show us yours?
This is mine: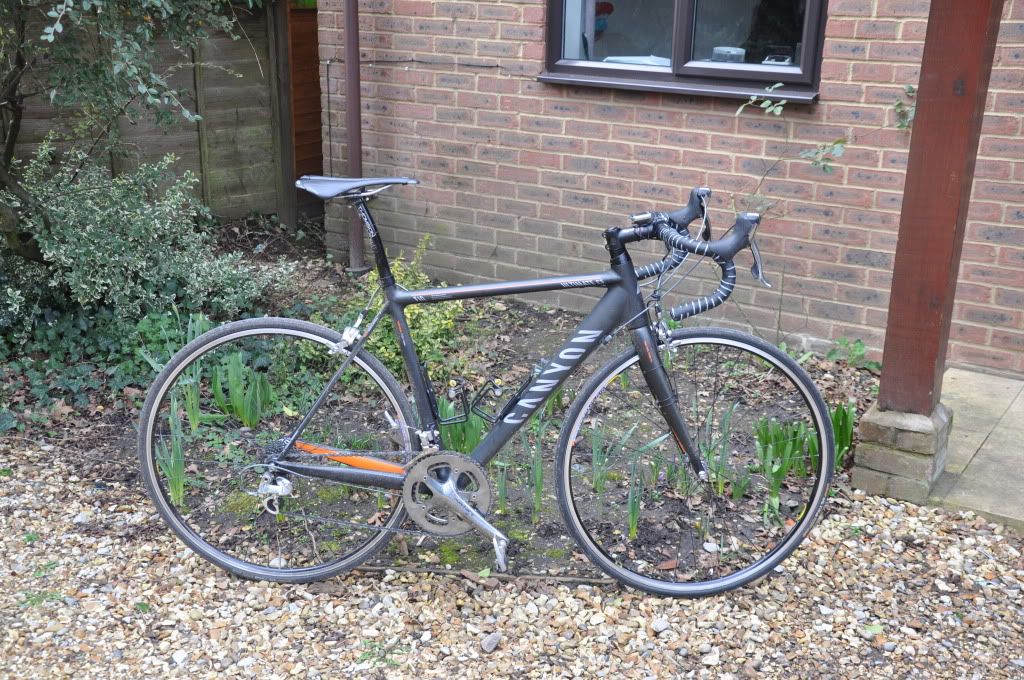 I've had it about 6 months now and am well pleased so far!
Canyon CF in 54
Shimano DA 7800 groupset
Shimano DA pedals
Spesh Toupe saddle
Thompson Elite seatpin
Syntace F119 stem
3T Rotundo pro bars
Training wheels or plain old Open pros on 7800 DA hubs, black comps 32/32h black prolock DT nips 3X all round.
Got a few deep sections for it too as soon as the weather improves?
Weight?......well I haven't weighed it but it's pretty light.
Cheers, Rob.