Hello Weightweenies,
It's a really long time I have not posted anything here (!). That's mainly due to work and family reasons.
Days are really short and we would all love to see days of 30 or 32 hours
Well, for those who don't know me, I was a very active member in the past, I had the chance to see my account honoured with the WW of the year 2007
I was super active for wheel topics as this was my passion through
www.rouesartisanales.com
and it became my full time work with RAR:
www.roues-rar.fr
Through this absence of several years, I had the opportunity to work out on a fantastic project that was initiated in 2012. We, at RAR, wanted to develop a new hubset that was not only extremely light (and that's why I post here
), but also super durable/strong, with maximal performance and easy to service/set. Well that was basically the win-win situation that's hard, or even impossible to achieve in cycling industry. Moreover, we wanted it to be a straight pull design, which adds even more difficulty as this is the most expensive design that also normally degrades drive side geometry.

After some months/years to find the right machinning factories, we finalized the FEM design in 2016 and started prototype production the same year.
We corrected the first issues during those testing sessions. Friends near the company location had the chance to get free wheels to ride for 1+years, and we were lucky enough to have them as their feedback was great and valuable.
Finally we started selling this rim brake version during spring 2018. Summer 2019 saw the launch of the super exciting and very demanded Center-Lock disc brake version.
Now let's talk about facts and figures as this is what really matters
Before we start, I'd like to tell you that these hubs are 100% machinned in France ! COCORICO
Strength and durability
- FEM design and long experience of material design helped us to get the right thickness at the right place.
- Material 7075 T6, simply the strongest alloy available so far for machinning and lightweight parts
- No failure so far (!) and it has to be mentionned in bold as the shell weights are stunning. Also our experience with many lightweight hub manufacturers was mediocre due to wrong and too optimistic design. Some famous lightweight brand are known for that : fragile, wrong thickness in critical areas, lack of durability, etc.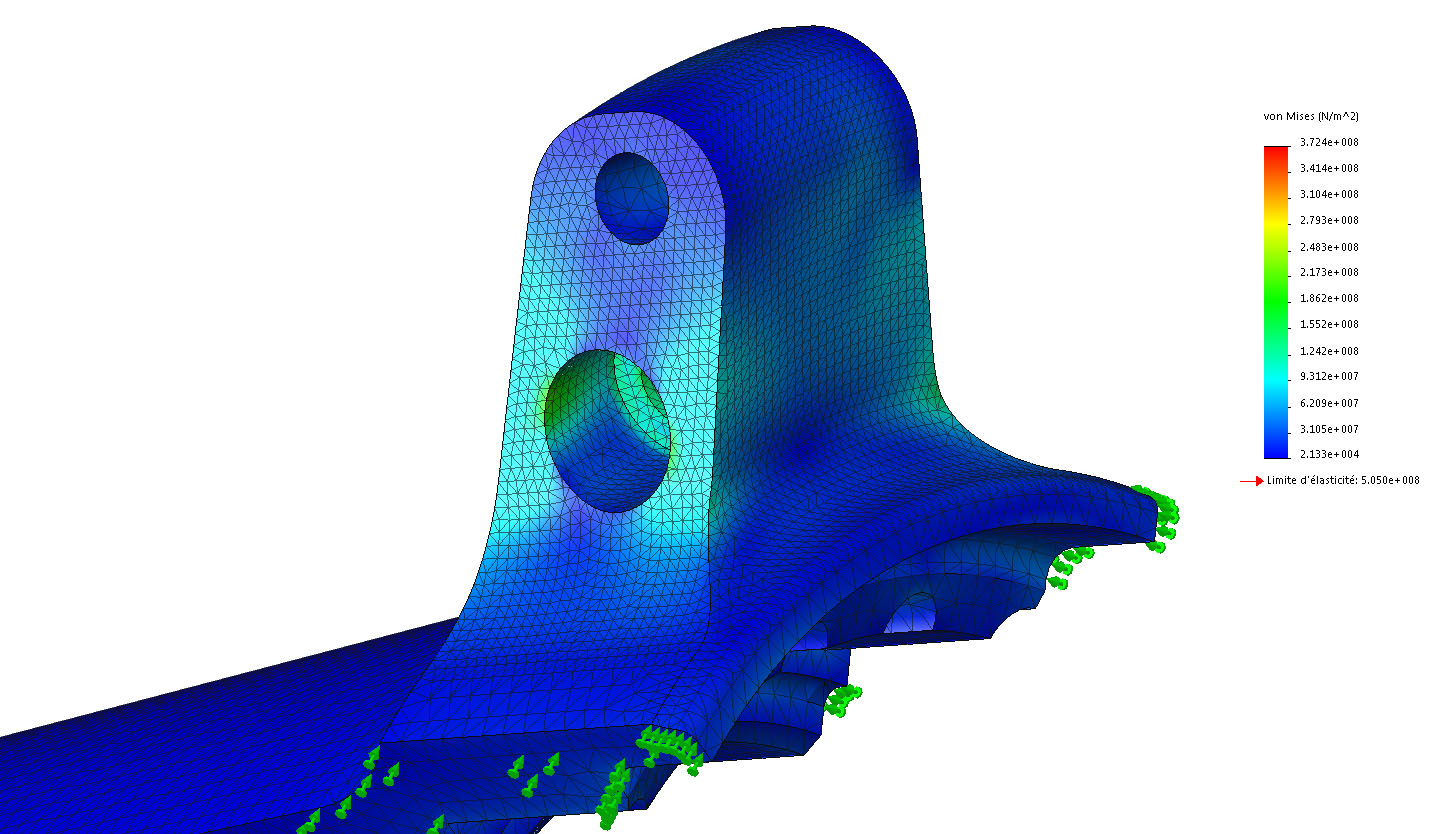 Design
- Our hubs spins on a 15mm outer diameter axle. We found out it is the best combination for durability and weight considering our steel ratchet system
- Front shells are one piece design only : this is the strongest combination but it requires extreme precision for machinning. For example the center part of the front hub is so thin that the least unprecision in machinning would create a weakness possibly leading in failure in a short period of time. Precision for shell machinning is not an option ! One piece design is also much more expensive than 3 piece design because alloy bars have to be larger in diameter, there are more machining chips/loss. It was the most performant option so we went this way whatever the requirements in precision or cost.
- Disc brake and rim brake rear shells are obviously 1 piece design only.
- Axles can see their preload set easily. Basically the axle has its drive side cap glued in. This cap is in contact with the freewheel bearing through a mini O ring. On the opposite side, the cap is screwed by hand on the axle until it is in contact with the bearing, again through an O ring. The role of these O rings is to absorb excessive preload so you don't have to worry about slight excessive preload.
- Rim brake bearings on the front are 61802 size. Absolutely perfect for a front rim brake hub.
- Rim brake bearings on the rear are, from left to right 61802/61902/61802/61802. The big 61902 is necessary to make sure the resistance is excellent.
- Disc brake bearings front are 61902/61802. Again the 61902 is required to make sure durability is on a top level.
- Disc brake rear bearings are 61902/61902/61802/61802. Design is close to the rim brake version, but it is beefed up to handle disc brake forces. The shell conical shape is inversed due to disc brake flange size and light design.
- Freewheels are cool in the sense that they are designed with a cartridge inside it that receives 61802 bearings for max lightness and very good durability. They can also receive 61902 bearings for extreme resistance without cartridge.
- Torque transfer system is steel ratchet. We wanted to stay away from weak and too light 2/3 pawls systems.
Steel is a much more expensive material to machine than alloy, and also a much heavier one, but we wanted maximal durability. Steel was the right material to use. We searched for solution with titanium as we could shave off another 7g. Unfortunately we had to face the reality : Ti is really expensive to machine in the required teeth precision. With Ti ratchets, the hubs/wheels would end at an insane price on the market. Sales would be reduced too much.
We also machinned special freewheels and ratchets in aluminium and we found out this works for light riders with moderate powers. The weight save was 17g !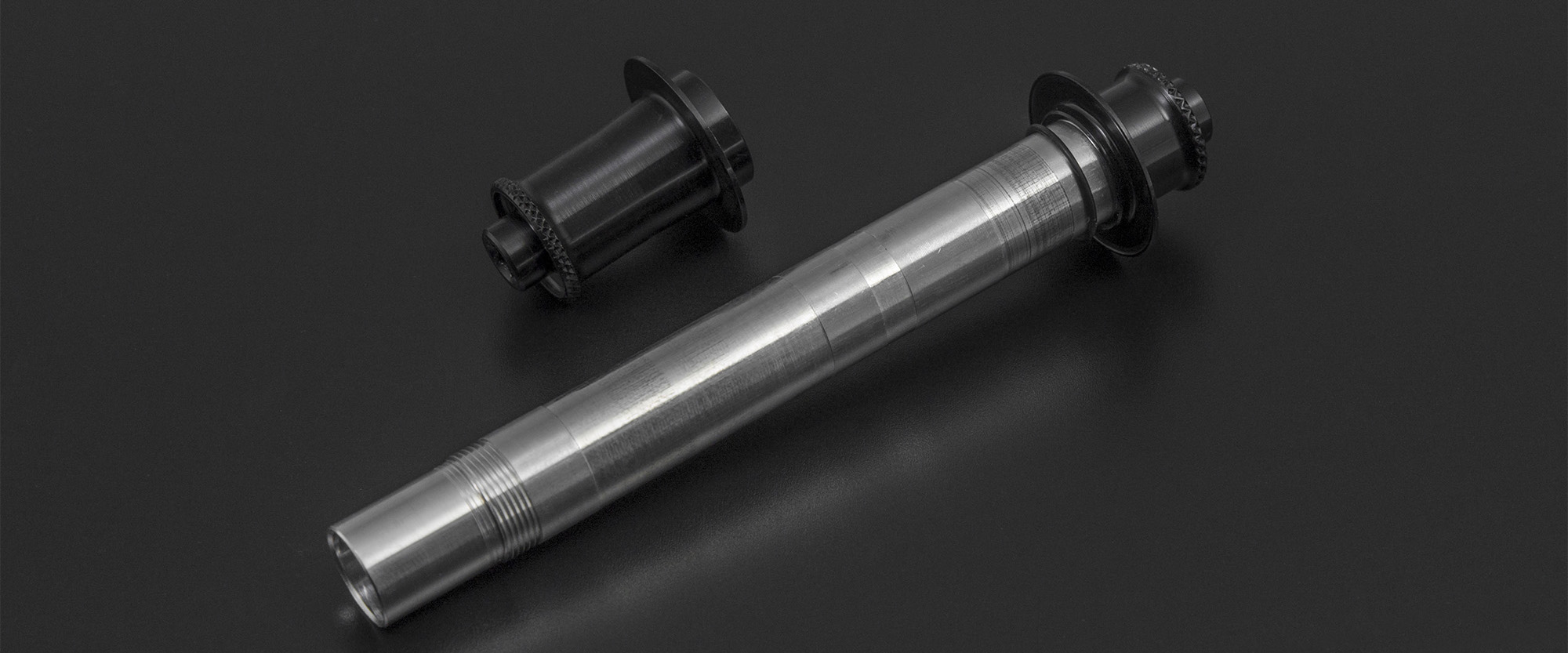 Geometry
- Wheel strength and performance greatly depends on hub geometry as it fixes anchors spokes points.
- We decided to use, on the very critical drive side flange an up and down spoke design to get very close pushing/pulling spokes lateral force and even dynamic tensions. Usually straight pull design hubs have their spokes flange a left/right design to minimize alloy bar diameter (thus cost) at the expense of a performance drop.
- Rim brake front hub has a distance between holes of 83mm (extreme !) and a pitch diameter of 27.5
- Rim brake rear hub drive side diameter is 53.5 with a distance to center of 17.7mm (!), opposite side is 34.5mm for 27.5mm diameter.
- Disc brake front hub is 44/22.3 right and 25.5/34.8
- Disc brake rear hub is 53.5/20.3 drive side and 45/33.3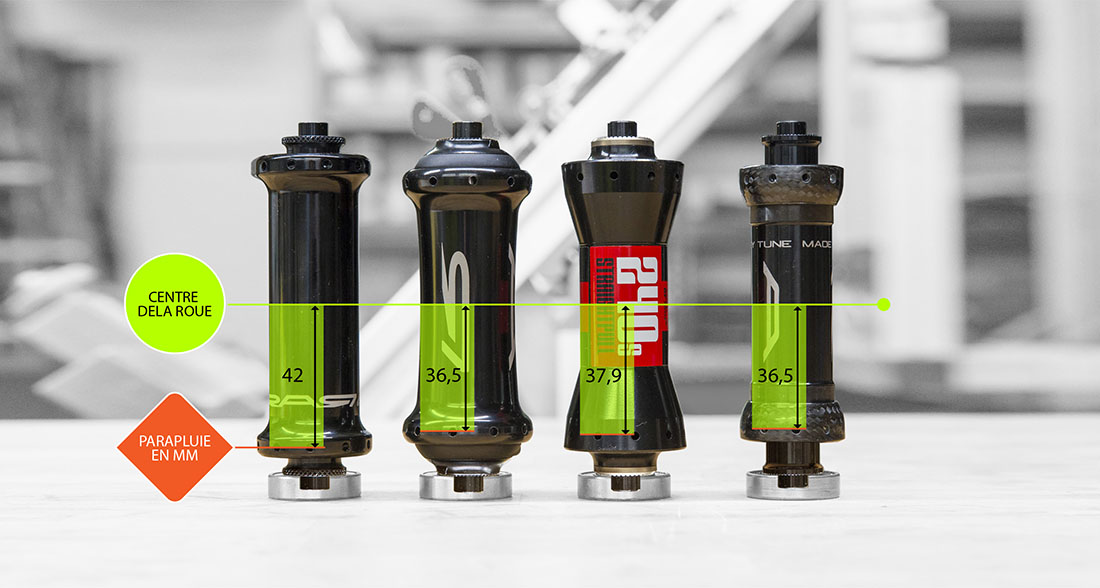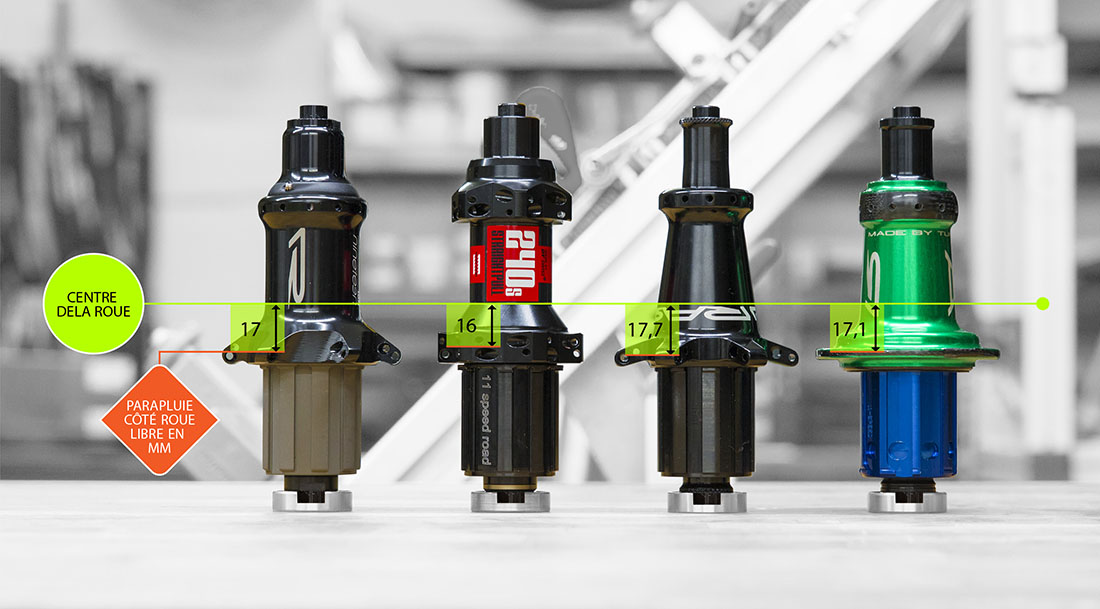 Weights
- rim brake front hub is 62g
- rim brake rear hub is 162g with steel ratchets and 61802 bearings/cartridge (possibly down to 143g with alloy freewheel and ceramic bearings)
- disc brake front hub is 84g
- disc brake rear hub is 178g, again with alloy ratchets (possibly down to 159g…)
EXTRA PICTURES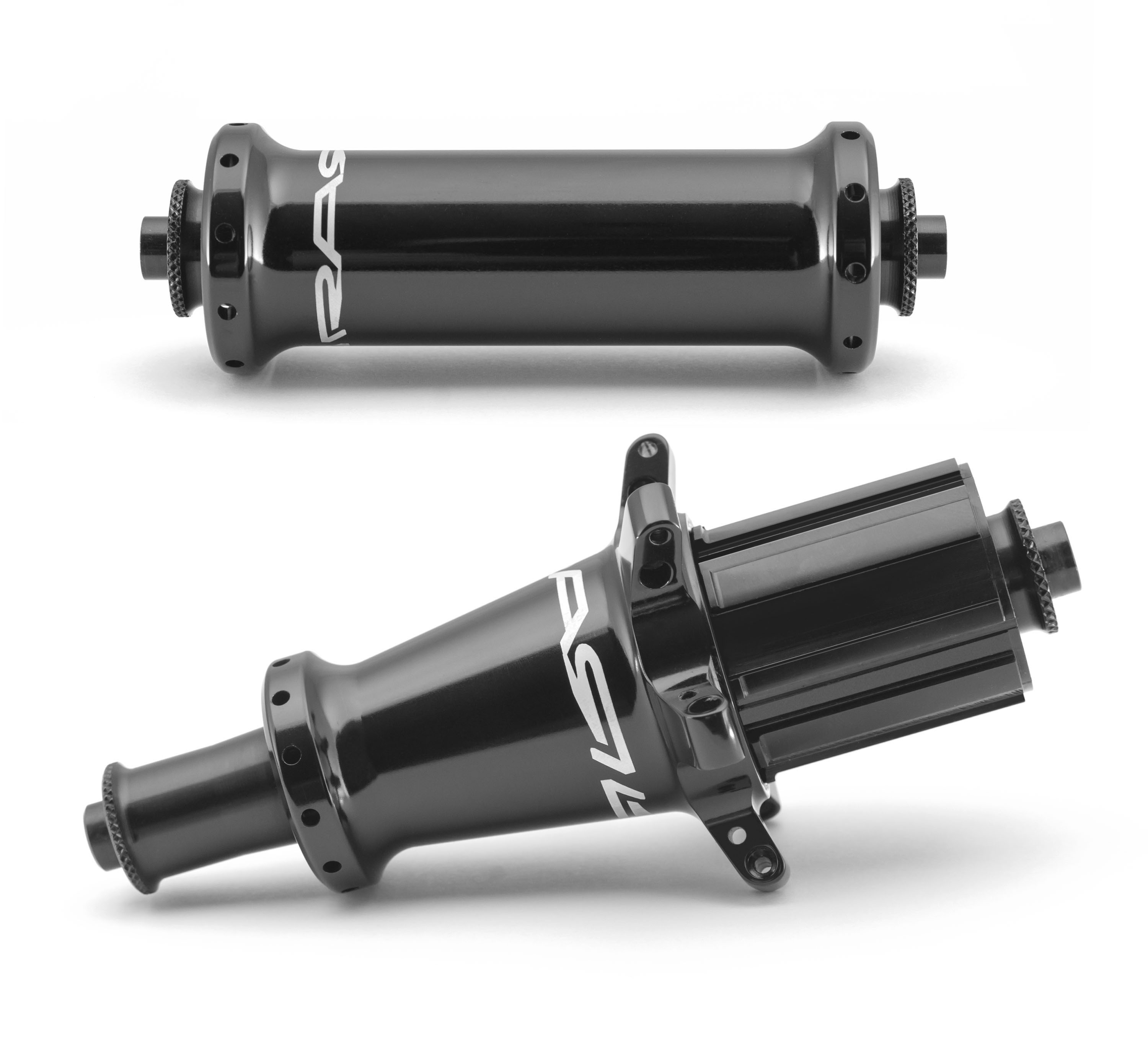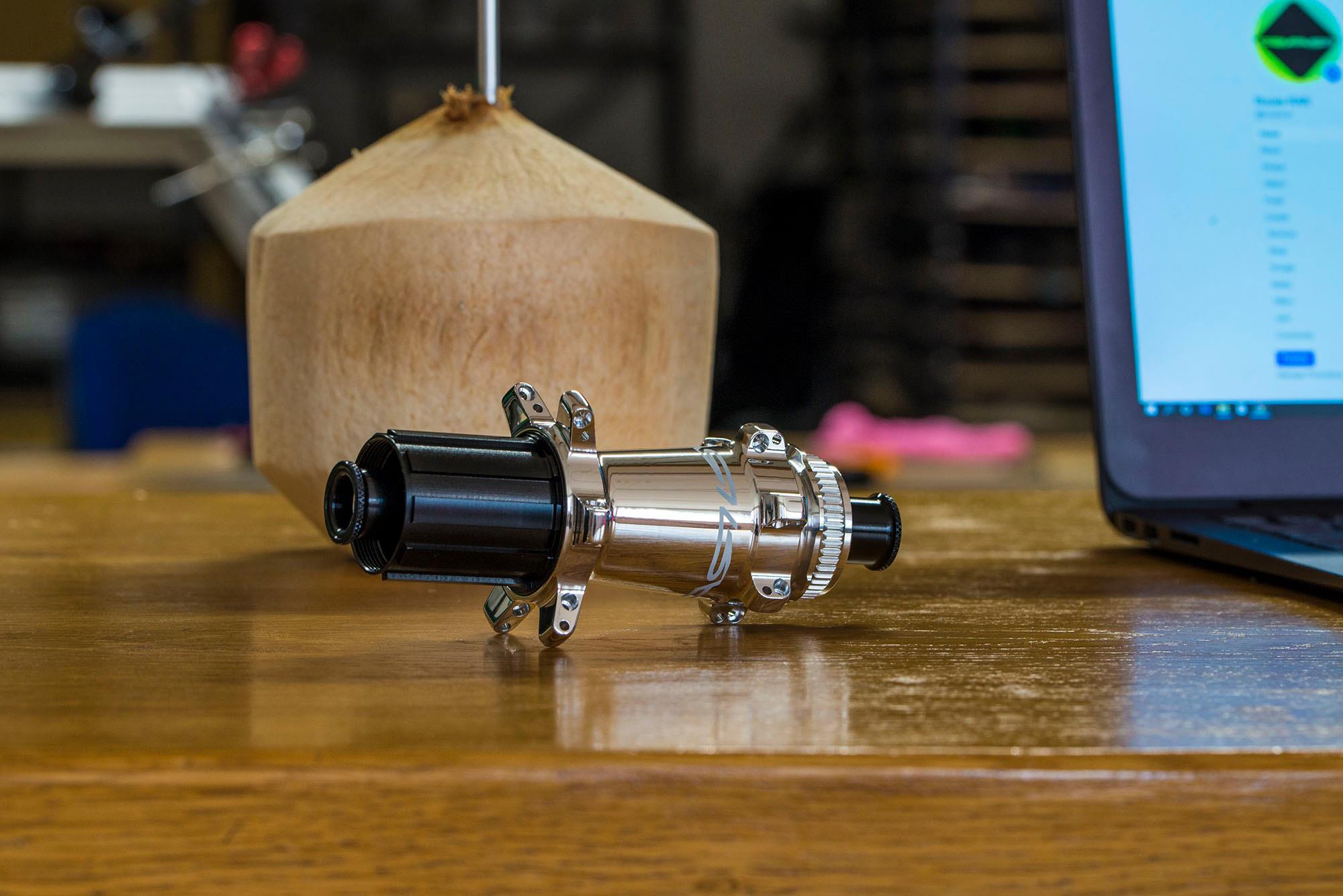 Check out our pages :
www.roues-rar.fr
www.facebook.com/rouesrar
https://www.instagram.com/roues_rar/
Thanks for reading, I can't wait to read your replies
Adrien.
Edit: many typos